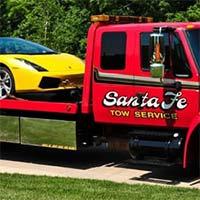 Towing
Accidents and breakdowns can happen anytime. You want to be prepared. That means having the number of a qualified local towing company on hand.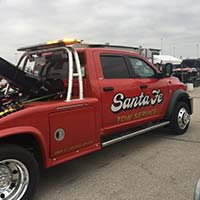 Commercial Towing
Many local tow truck companies only specialize in light-duty work.We are equipped and prepared to handle the needs of the commercial trucking industry.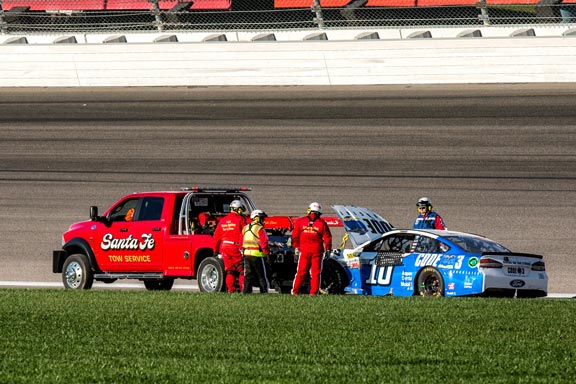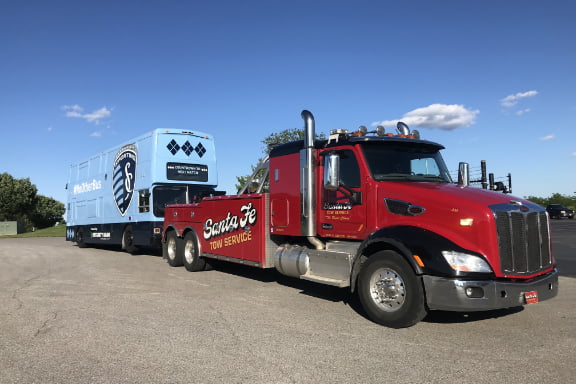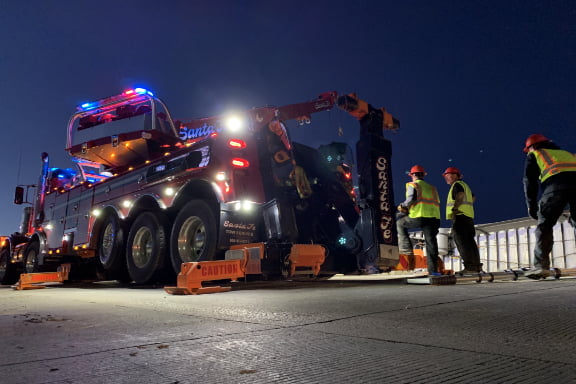 Towing Service Kansas City KS
Kansas City's Top Rated Tow Truck Service
Fast response times so you're not left waiting when time is short
Towing and Recovery Association of America certified drivers
Heavy-duty trucks capable of towing more than 100,000 lbs
---
From a basic service call to a large-scale recovery, we'll dispatch a certified driver with the experience, knowledge and proper tools to get the job done promptly and safely.
Santa Fe Tow Service prides itself in being able to perform any task that you may need to be done – regardless of size, position, or weight. Our state-of-the-art fleet of towing and recovery vehicles are capable of helping you out of any situation in a safe, prompt, and reliable manner. With more than 80 GPS equipped trucks in service, our dispatch center gets the right truck to you right away. Get help fast. Call us now.
We offer several different services from light duty towing of cars, trucks, vans, or even motorcycles. Our rollbacks are capable of transporting all-wheel drive SUVs or trucks, even low riders or custom vehicles, with complete safety. Our heavy duty tow trucks can transport anything from buses, semi trucks, tractors, motorhomes, etc. We even offer services for helping you out with jumpstarts, lockouts, or fuel deliveries.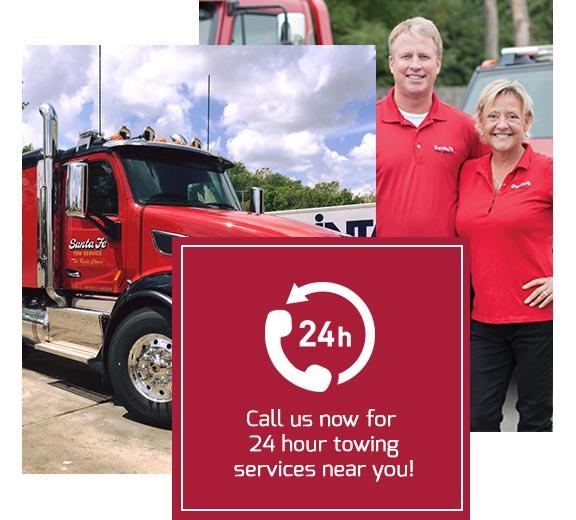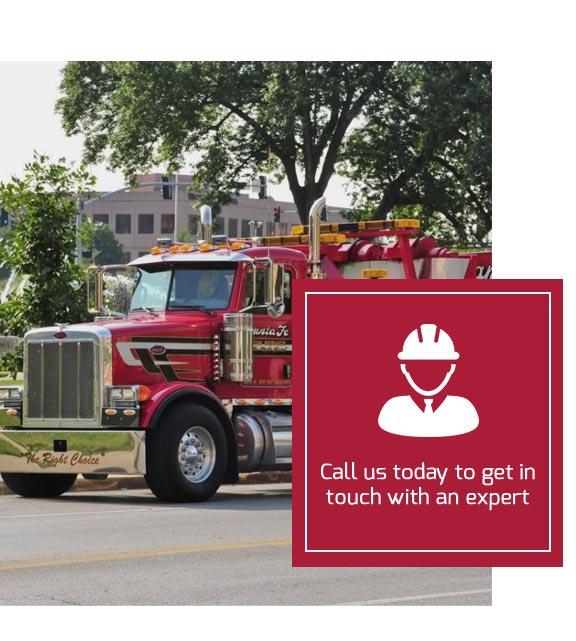 When you call Santa Fe Tow Service, you're connecting with the area's leading towing, recovery, and transportation specialist.
All of our drivers are professionally trained and have completed both the Towing and Recovery Association of America (TRAA) and Wreckmaster certification training programs. Many of our drivers have also completed the reputable Wes Wilburn training program. These certifications are continually updated to maintain the highest level of professional skill and safety awareness.
Our drivers are uniformed, trained, and will deliver the highest possible level of professional service. Your vehicle and cargo will get where you need them to go. We guarantee it.
24 hour towing
We provide towing services 24/7/365 and we have a tow truck operator in your area. Call us now to get help right away.
Excellent customer service
Superior customer service is our number one priority! Our drivers are courteous, friendly, and happy to answer all of your questions.
30 years of expertise
Our company has grown over the course of 30 years to become a local towing service leader in Kansas and Missouri.
Career opportunities
We offer employees great benefits as well as a friendly, clean, professional work environment with a company that cares.