Need a tow in Odessa, MO? We've got a tow truck ready to help
If you need a quick towing service, you've probably got a few questions on your mind. How fast can your tow company get to me? Will their towing be done safely and won't risk my vehicle? Can I expect good service? We know that not all towing companies have the answers you want to these questions. But as an experienced towing company for Odessa, MO, Santa Fe Tow Service, Inc. is pleased to be able to stand behind our word and offer exceptional towing.
We want to make towing as painless as possible. To do that, we keep our fleet ready to go on the ground at all times. Our company is complete with every kind of truck for any job. We always strive to provide true 24 hour-a-day, last-minute service. Our goal is to get you off the road quickly and get you going again. Our drivers know the area and are ready to get you out of any kind of towing problem immediately.
To learn more about our 24/7 Tow Truck Service and to speak to a member of our team, call us at
Our team knows Odessa, Mo inside and out. No matter the day of the week, we're ready to help
If you need a time-sensitive tow of any size, give us a call today.
Any kind of tow truck for any job
We've got a complete fleet that includes any kind of tow truck for every possible need. Whether it's a flatbed or standard-service wrecker, a quick pickup for roadside assistance, to our 360° boom recovery truck, we're ready to take on any kind of job. Here is what our fleet is made of.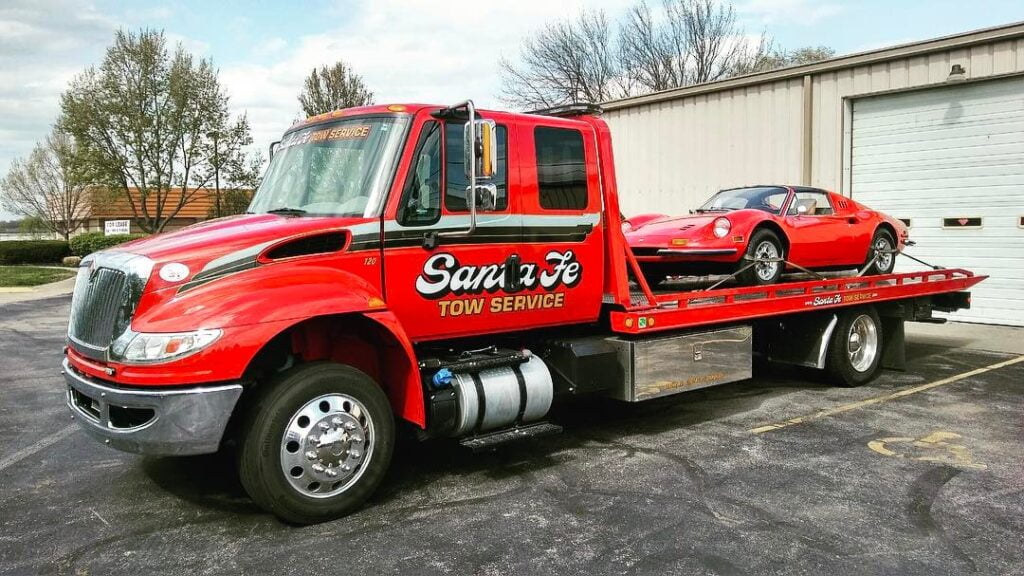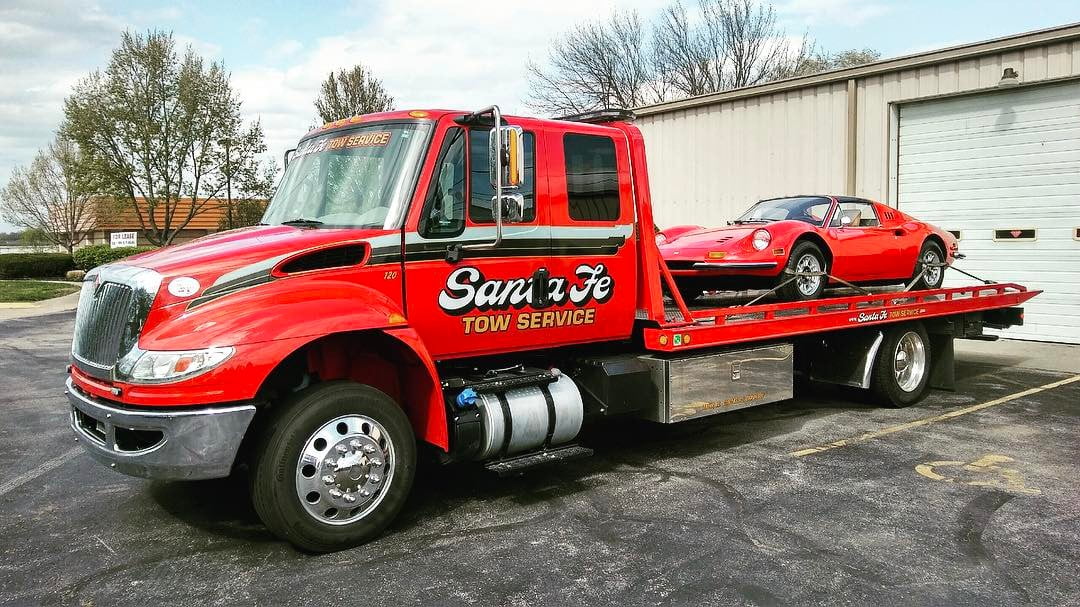 Give us a call today for the exact tow you need, exactly when you need it
Don't settle for a slow towing service. When you need rapid assistance in Odessa, MO, there's one clear choice. Call our dispatch for immediate assistance today. We also provide roadside assistance in Shawnee Mission, KS, Blue Springs, Jackson County, Joplin, Kansas City, and more!
Get in touch for 24/7 towing service!
"
It was excellent and the drivers were so courteous and professional
"
I had gotten a flat tire and didn't have any gloves in the car and knew my hands would freeze if I tried to change a tire in this weather. This tow service was very quick and the gentleman that helped me didn't talk down to me in any way (which I've come to expect as a woman when it comes to cars..) and it honestly took what could have been a horrible morning and made it not so awful 🥰
"
Whoever the fella was, he was nice. Good work, safe and fast.
"
Fast and Excellent Service. Driver was courteous and helpful. Highly Recommend
Powered by
Whiterail
Disclosure
The reviews displayed may or may not be a complete set. Reviews may be removed if they:
i. Are abusive. An abusive review or comment is one that makes personal attacks, threatens, or harasses others, or uses profanity.
ii. Violate privacy. Reviews that mention specific names of individuals or personal information in a manner that is inappropriate and/or unrelated to the performance of the service rendered are subject to removal.
iii. Are not from a current customer.
iv. Contain material falsehoods.
v. Are deemed inappropriate.
To encourage all feedback, positive or otherwise, an equal incentive for reviews, regardless of rating, may have been provided to the reviewer.
Google reviews provided via APIs https://www.google.com/+/policy/embedded-content.html