Tow Truck

Overland Park KS
We Make Calling a Tow Truck Service as Pleasant as Possible
Most drivers don't expect, and certainly, don't enjoy having to call a tow service. At Santa Fe Tow Service Inc., we understand the nature of our job and focus primarily on not just doing the work, but making our clients feel taken care of. That's how we stand out in a bustling, driver-centric city like Overland Park.
Santa Fe employees are highly skilled, versatile drivers who have received extensive training as well as tons of field experience. Our past clients have been absolutely stunned by the capabilities of both our trucks and their drivers. It's one thing to hook a hitch to a passenger car with a dead battery, but quite another to gingerly upright a semi-truck!
Our philosophy and collaborative approach make us the go-to company for the local raceway and emergency first responders. They know that we are deft decision-makers and act quickly when time is ticking.
To learn more about our 24/7 Roadside Assistance Service and to speak to a member of our team, call us at
Not all tow truck services are 24-hours, and emergencies don't work on a 9-to-5 schedule!
Keep our contact information handy in case the unexpected happens. We have an extensive fleet of medium, heavy, and light-duty trucks to handle any job, anywhere in Overland Park.
Tow Trucks of All Capacities
We know you have other choices when it comes to calling a local tow truck service. That's why we show our appreciation for your business by delivering fast, affordable towing that we hope you'll keep in mind for future towing needs. We also offer long-haul towing, heavy-duty, 24-hour emergency towing, and roadside assistance. Our fleet of vehicles are equipped with lifts, trailers, winches, and can tow long vehicles like buses and RVs, trucks, and other heavy vehicles.
Our other services include:
Machinery hauling
Emergency recovery
Interstate hauling
Tractor trailer storage
Semi-truck and boat towing
Tractor trailer towing
Load transfers/shifts
Heavy truck towing
Tractor trailer pickup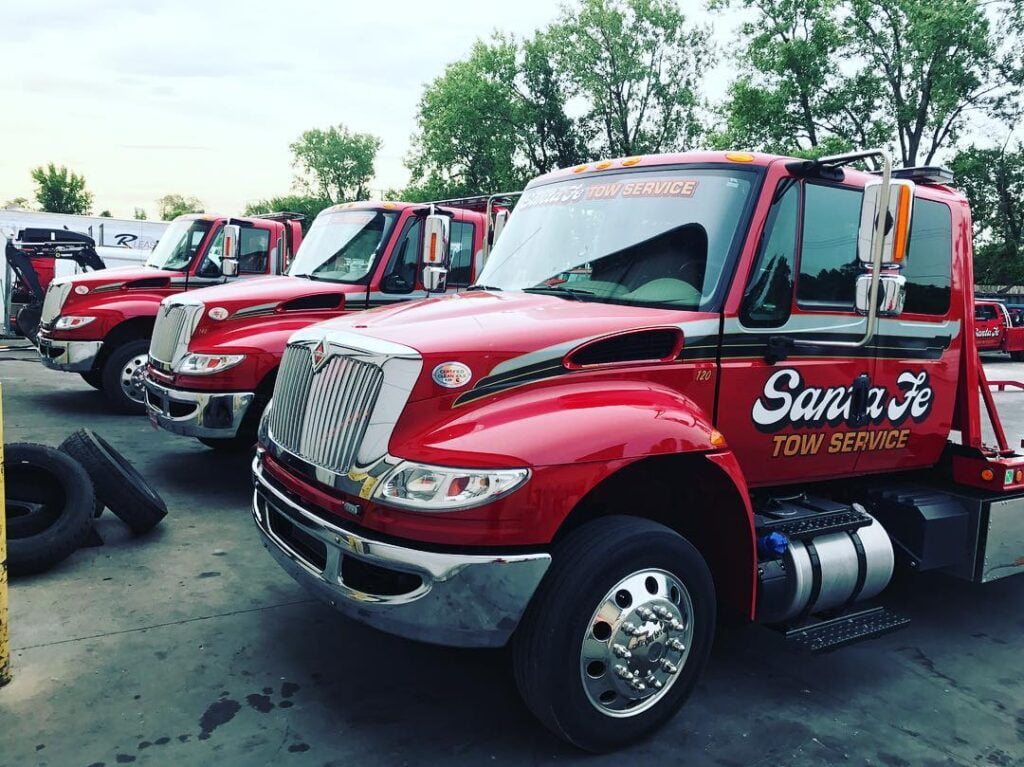 Highway 35, Route 69, and Interstate 435 all intersect in Overland Park, which means long-haul truckers are passing through constantly and sometimes need heavy-duty towing assistance. In the event of a breakdown or accident, we help get shipments to their destination safely and on-time with our heavy equipment hauling. Our heavy-duty trucks can tow boats, RVs, semi-trucks, and buses to their destination safely and efficiently.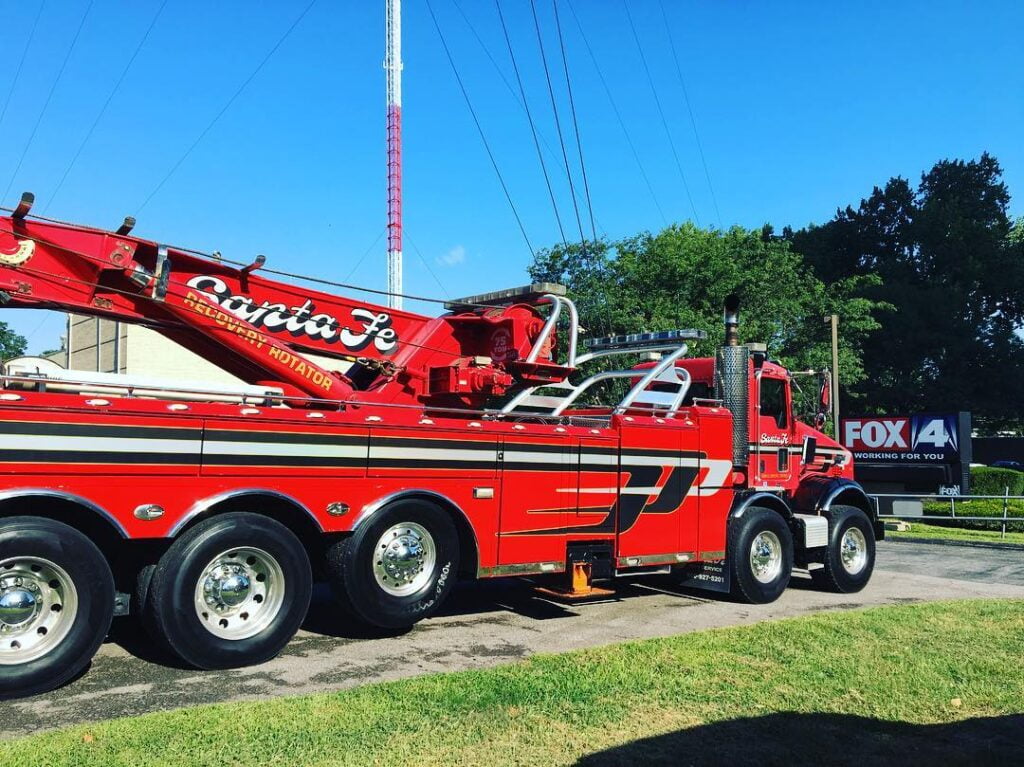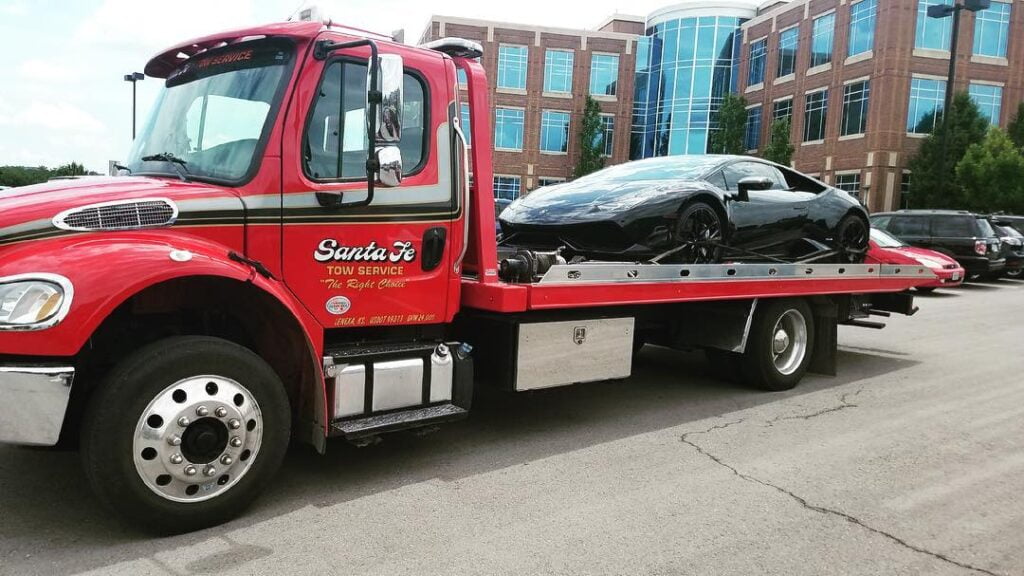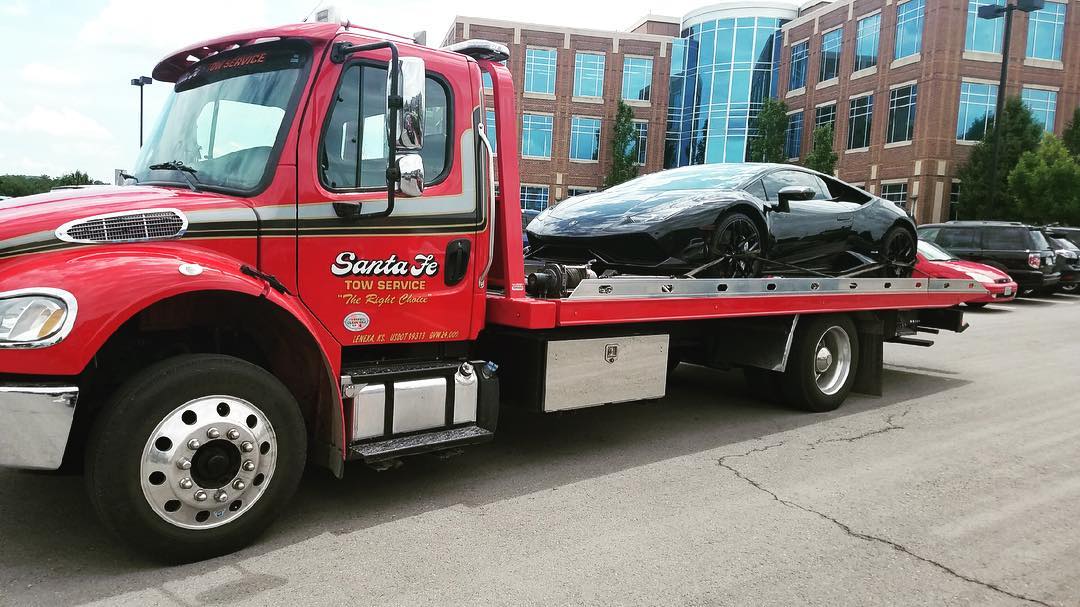 Light and Medium Duty Haulers
Light-duty trucks are great for maneuvering small vehicles onto trailers or into tight spaces. These include landolls, service trucks, and boom lift-equipped trucks. Most of our vehicles have wheel lifts which help to protect the frame and body of your car during transportation. Our light-duty trucks can tow motorcycles, small trucks, passenger cars, SUVs, and sports cars.
Get in touch for 24/7 towing service!
Roadside Assistance Tow Vehicles
Whether you break down on the way to work at 8 am, or while driving home from a too-long road trip at 1 am, our roadside assistance vehicles help you get moving again. We have tools and mechanical knowledge for simple repairs such as flat tires, and a service area that can help you get back to wherever your destination may be. Our network is one of the largest for 24-hour roadside assistance that covers Overland Park, KS, so don't settle for being stranded!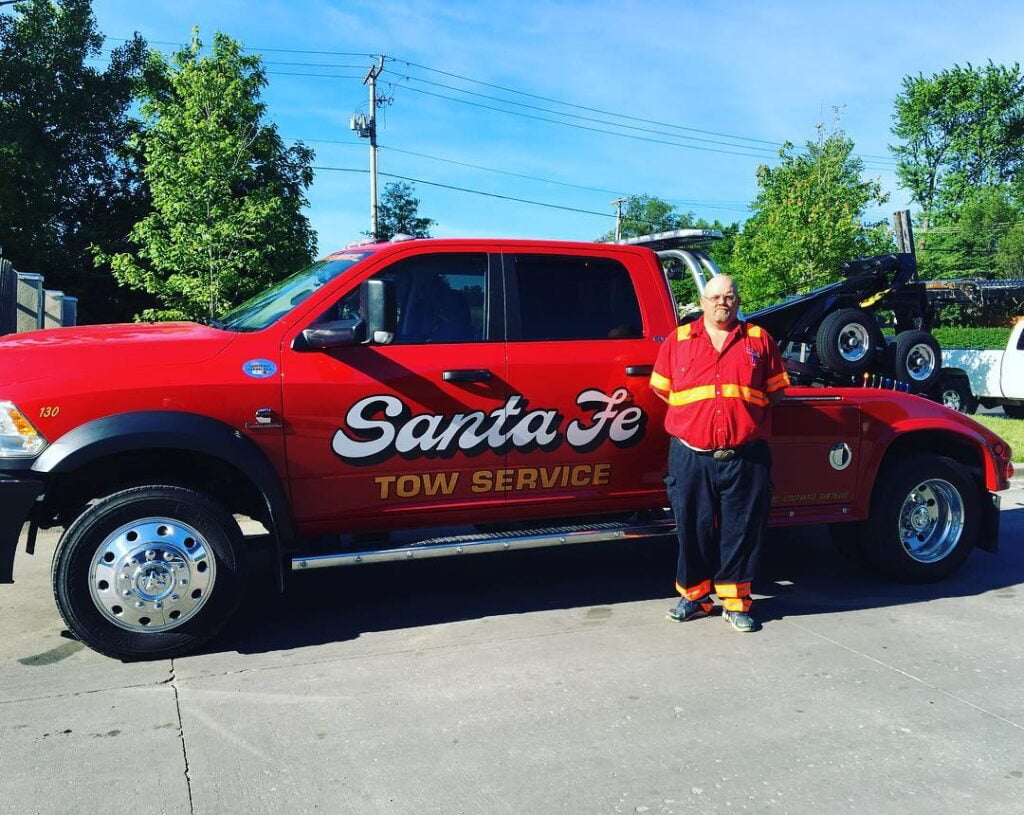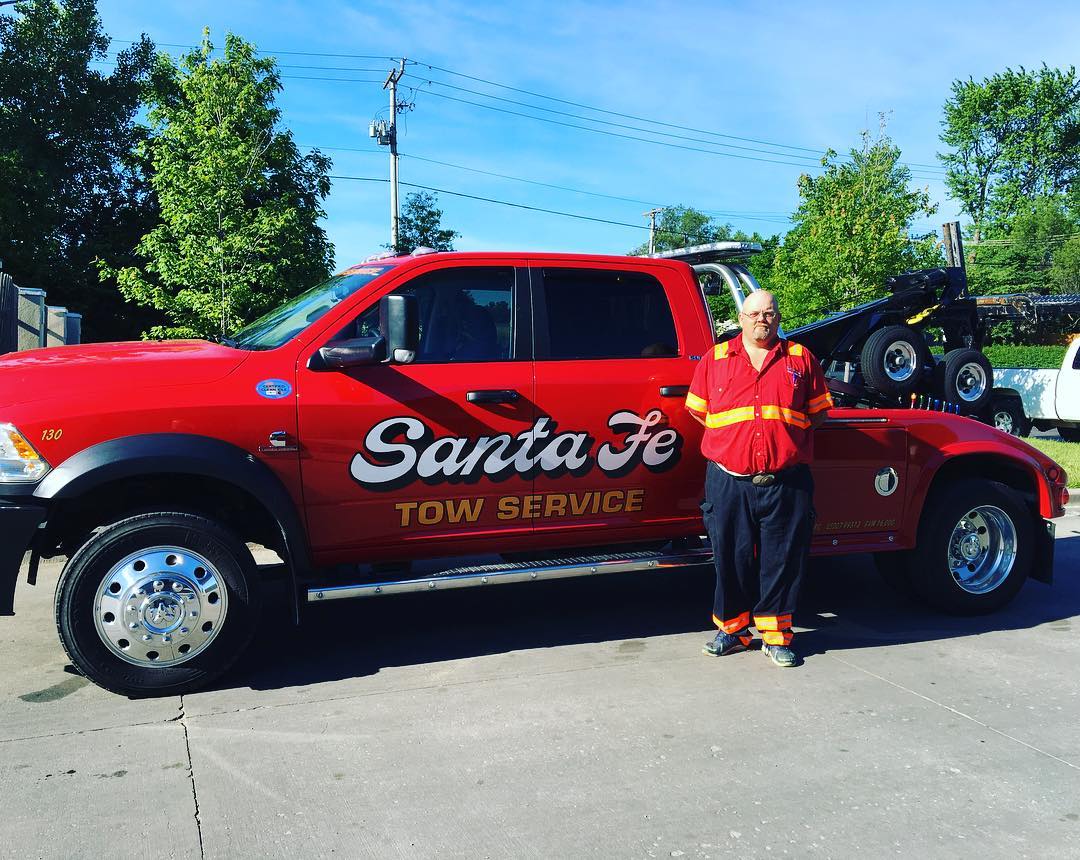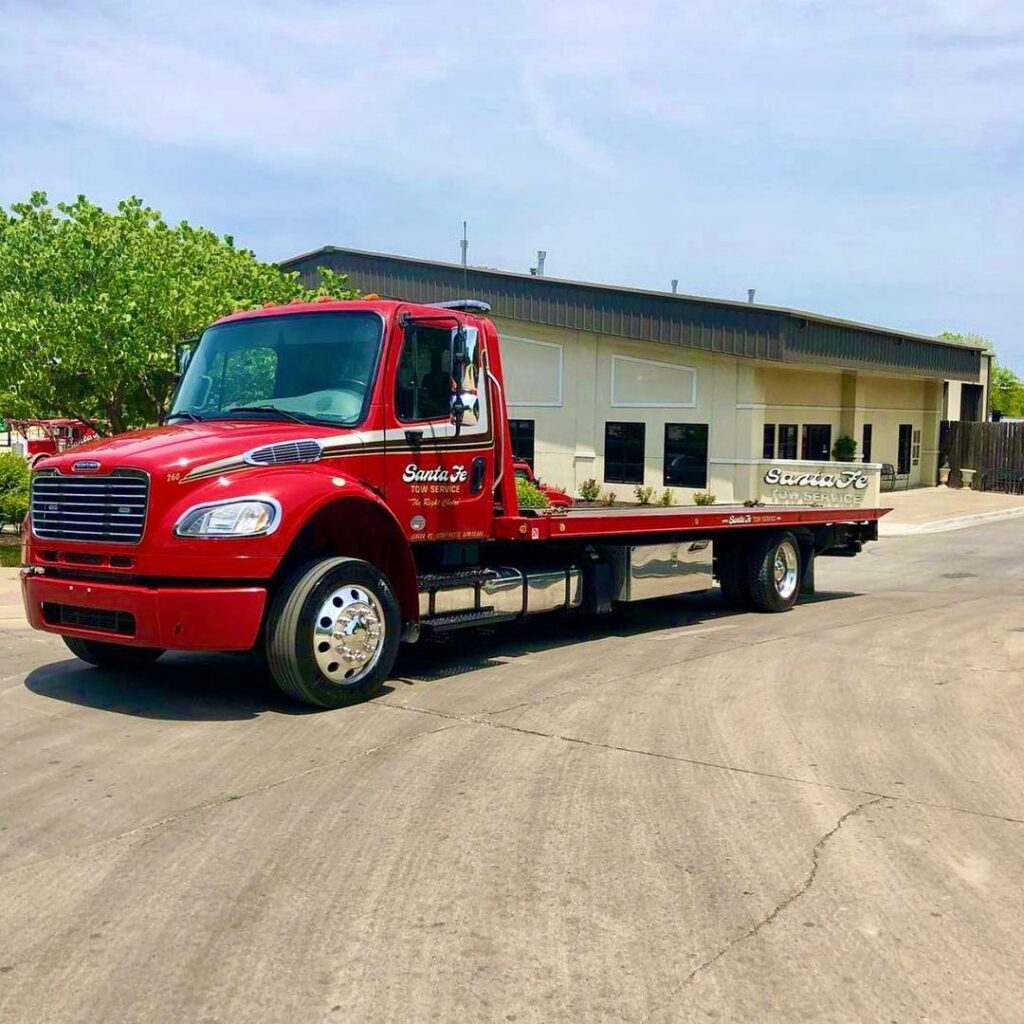 Call for high-quality, full-service towing in Overland Park!
Each of our vehicles is equipped with GPS devices that send information directly to our dispatch team. This way we know where every truck is, who's where, and of what each truck is capable. Keep our number programmed in your contacts list for easier access in the event of an emergency, and remember, we're around to help you! We also provide roadside assistance in Lenexa, Olathe, Blue Springs, Kansas City, Joplin, and everywhere in between!
Jan 30, 2023,
Marshall W.
"
Really quick. Super friendly
"
Amazingly smooth service… everything from scheduling to pickup to hauling to drop off to payment! Amazingly great! Thank you for a great experience!
"
The driver was on time as expected, and very helpful with the situation.
"
Zach came in the middle of the night and saved me. True pleasure to work him and staff… First class operation and I would recommend Sante Fe for all my towing needs… REAL Professionalism
"
Fast and friendly, definitely recommend!
Powered by
Whiterail
Disclosure
The reviews displayed may or may not be a complete set. Reviews may be removed if they:
i. Are abusive. An abusive review or comment is one that makes personal attacks, threatens, or harasses others, or uses profanity.
ii. Violate privacy. Reviews that mention specific names of individuals or personal information in a manner that is inappropriate and/or unrelated to the performance of the service rendered are subject to removal.
iii. Are not from a current customer.
iv. Contain material falsehoods.
v. Are deemed inappropriate.
To encourage all feedback, positive or otherwise, an equal incentive for reviews, regardless of rating, may have been provided to the reviewer.
Google reviews provided via APIs https://www.google.com/+/policy/embedded-content.html