RV Towing

Service Kansas City MO
Get fast and affordable RV Towing Service in Kansas City, MO
Transporting large and often delicate recreational vehicle loads takes a skilled towing service. Our truck operators have to be at the top of their industry. When transporting a mobile or fixed home, horse trailer, or recreational vehicle we take exceptional care to do it safely and right. That's why certifications and ongoing training are required for all of our truck operators. Whether it's across Kansas City, MO or the other side of the country, we deliver on our promises. At Santa Fe Tow Service Inc. we promise exceptional service, competitive rates, and safe delivery. Expect nothing less.
To learn more about our 24/7 Roadside Assistance Service and to speak to a member of our team, call us at
A great RV towing experience starts with the driver. The resources we put into ours makes all the difference.
Many of our drivers have completed the Wes Wilburn training program. All of our drivers have completed training with Wreckmaster and the Towing and Recovery Association of America.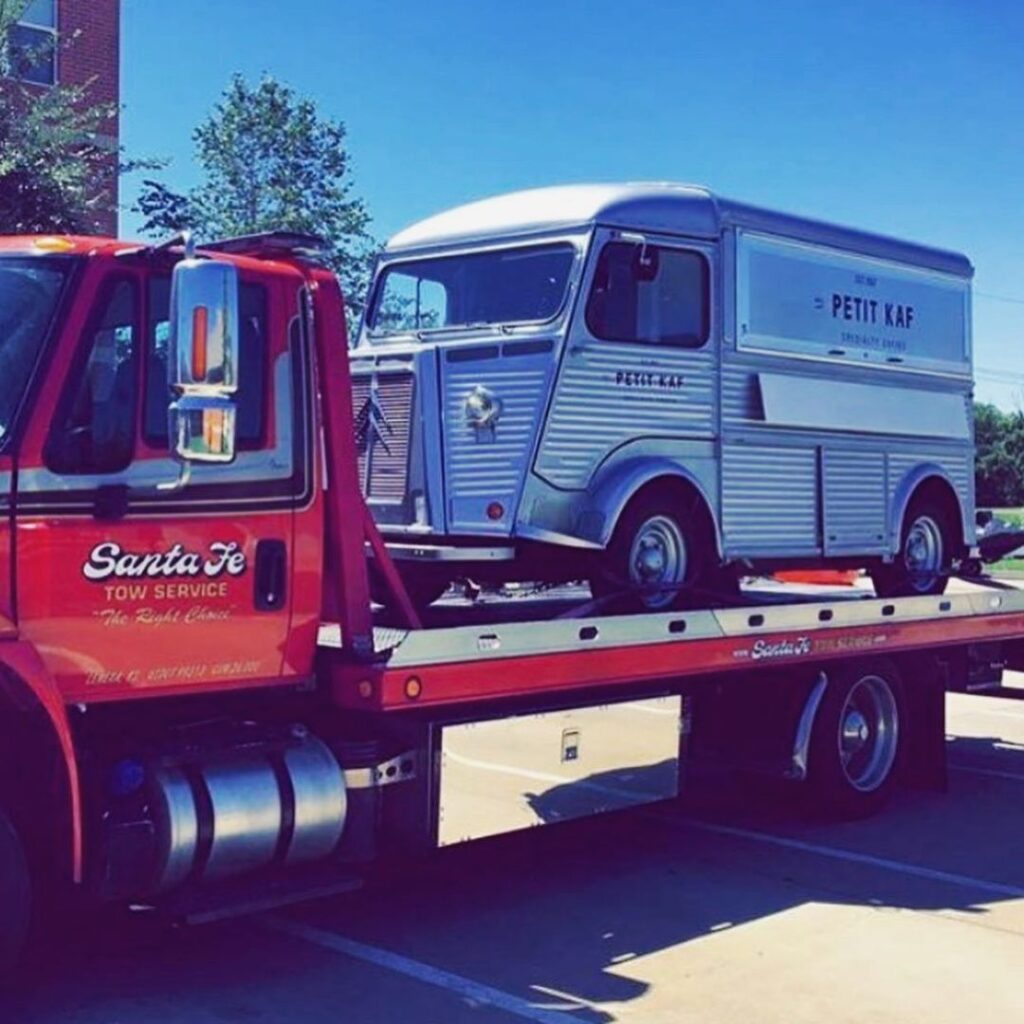 What kind of RV's do we transport and tow?
Our fleet is capable of safely towing a wide range of heavy-duty vehicles. Our network makes it easy to haul RV's short or long distances. Whether you're going to an event or show, moving, or buying or selling an RV, we can get it where it needs to go. Just some of the most common recreational vehicles we tow include:
5th wheel trailers
Motorhomes
Camping trailers
Popup campers
Toy haulers
Travel trailers
Bikes and 4-wheelers
Boats
Horse trailers
We provide our towing services to a variety of other locations as well. If you need heavy equipment hauling in Joplin, Blue Springs, Kansas City, or Odessa give us a call!
What can you look forward to when we provide your RV transportation?
Preparing your RV for transport is the first step to making sure you get an on-time and safe delivery. We take safety precautions both before, during, and after your tow. These best practices aren't just for our benefit, they make sure other drivers on the road can see us at all times.
Trailer tires, truck tires, and towed vehicle tires receive a pressure check before departure.
We always double-check safety lights to make sure wiring is sound and placement is visible.
Every transported unit has its doors and vents secured before moving.
Our drivers inspect hitches for any signs of structural problems or insecure fitting.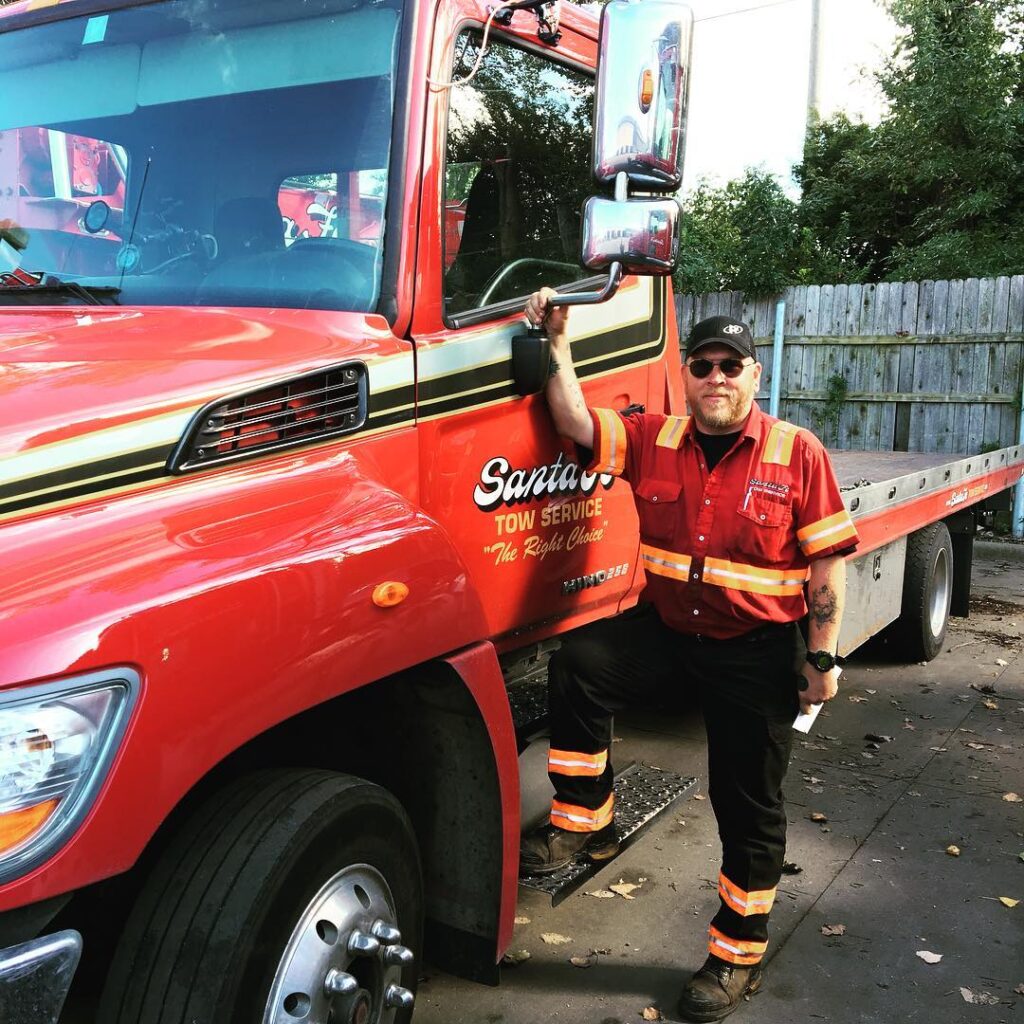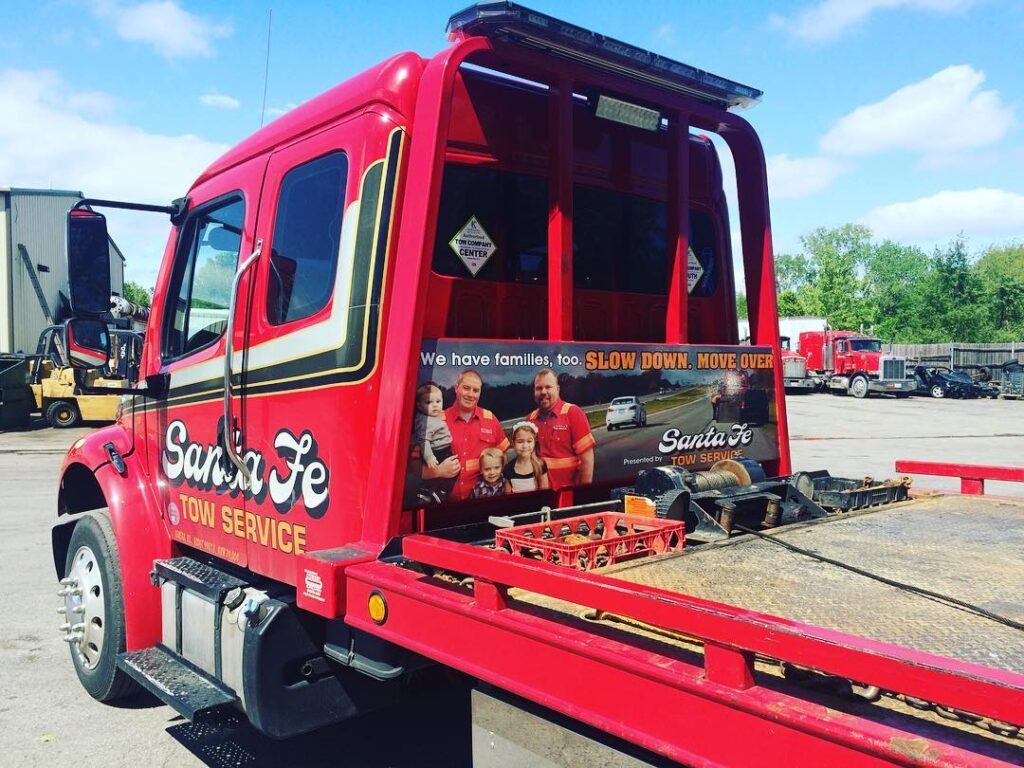 Every vehicle and RV trailer is inspected during pickup
The condition of your vehicle is one of the most important aspects of our job. Safe towing means delivery without damage. That's why our operators thoroughly inspect your RV before we ever start moving. We take detailed notes of any existing damage and document it extensively.
Get in touch for 24/7 towing service!
Every RV trailer and vehicle is inspected upon receipt
After our drivers deliver your vehicle, we inspect it again. This is closely compared to the original inspection notes and documentation. If we find any damage we don't hide it, we let you know. That's because our RV towing service company is insured. Your items are covered in the event of any unforeseen circumstances.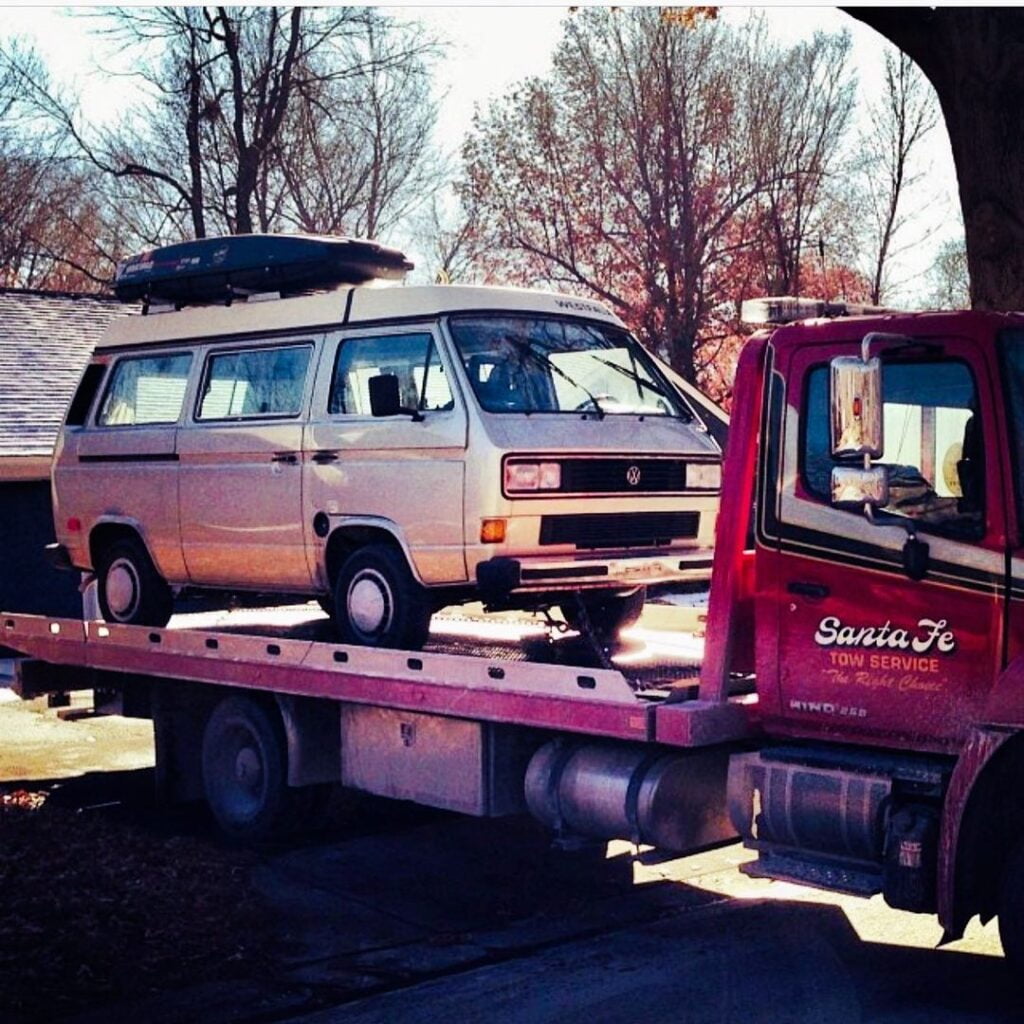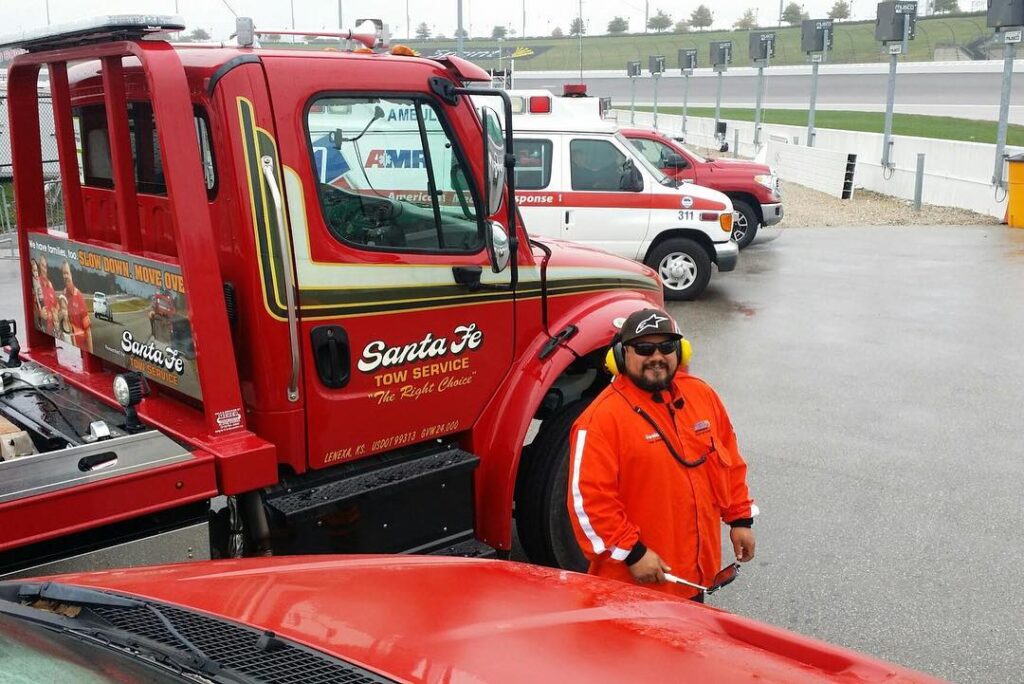 Contact us today for RV towing in Kansas City, KS
"
Tow driver was really friendly and awesome!
"
Driver was very friendly and professional. Will use them again if I need another tow.
"
Hogan's Co. Did but very satisfied with Santa Fe service but very knowledgeable about his job and a good sense of humor all I can say thanks
Mar 16, 2023,
The B. Y. B. L. C.
"
Walker was a great guy to work with amazing staff there. Nothing but great workers.
"
Did a great job, especially for the vehicle being in a tough location!
Powered by
Whiterail
Disclosure
The reviews displayed may or may not be a complete set. Reviews may be removed if they:
i. Are abusive. An abusive review or comment is one that makes personal attacks, threatens, or harasses others, or uses profanity.
ii. Violate privacy. Reviews that mention specific names of individuals or personal information in a manner that is inappropriate and/or unrelated to the performance of the service rendered are subject to removal.
iii. Are not from a current customer.
iv. Contain material falsehoods.
v. Are deemed inappropriate.
To encourage all feedback, positive or otherwise, an equal incentive for reviews, regardless of rating, may have been provided to the reviewer.
Google reviews provided via APIs https://www.google.com/+/policy/embedded-content.html