It's been said that if you love what you do, you'll never work a day in your life
For Jon Kupchin, finding what he loved in life came at the tender age of seventeen. Hired to drive the tow truck to bring in wrecked cars in what was then the Santa Fe Body Shop, Kupchin was the only driver for over a year. When he realized how much he loved towing vehicles, he decided to build his future on it.
The Santa Fe Body Shop was established in 1963 by Jon's parents. When he founded Santa Fe Tow Service Jon based it on the same principles taught by his parents: work hard, be knowledgeable, take care of the customer, and take care of your employees.
Jon put those principles to work and what began as a young man's dream with one truck and one driver, has grown into a successful business with over eighty trucks in operation, seventy-five employees, and a 9000 square foot headquarters building with a five-acre lot based in Lenexa, Kansas. On top of the Lenexa, Kansas headquarters, there are four more locations in four different states in the Midwest.
These locations include: Kansas City, Kansas plus Joplin, Missouri and Blue Springs, Missouri as well as property in Quapaw, Oklahoma for another facility. The body shop is still going strong today and is now owned by Jon's brother.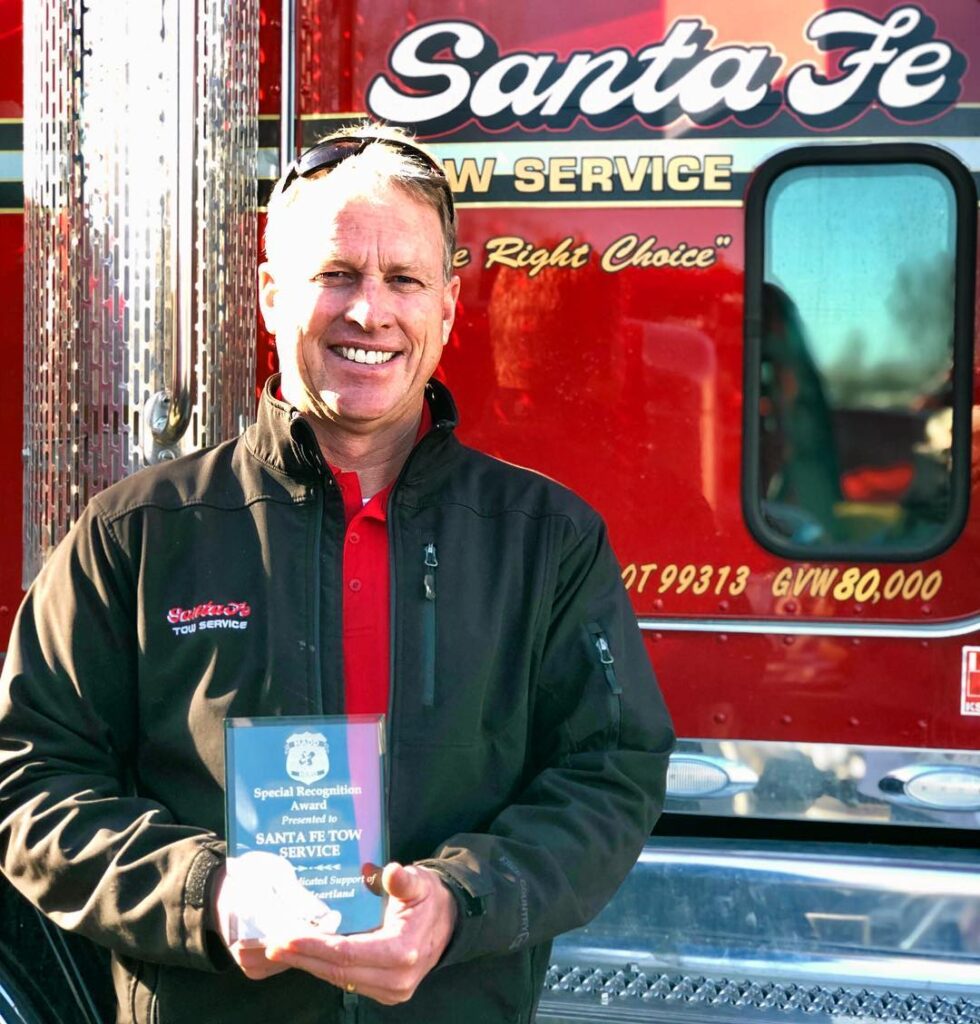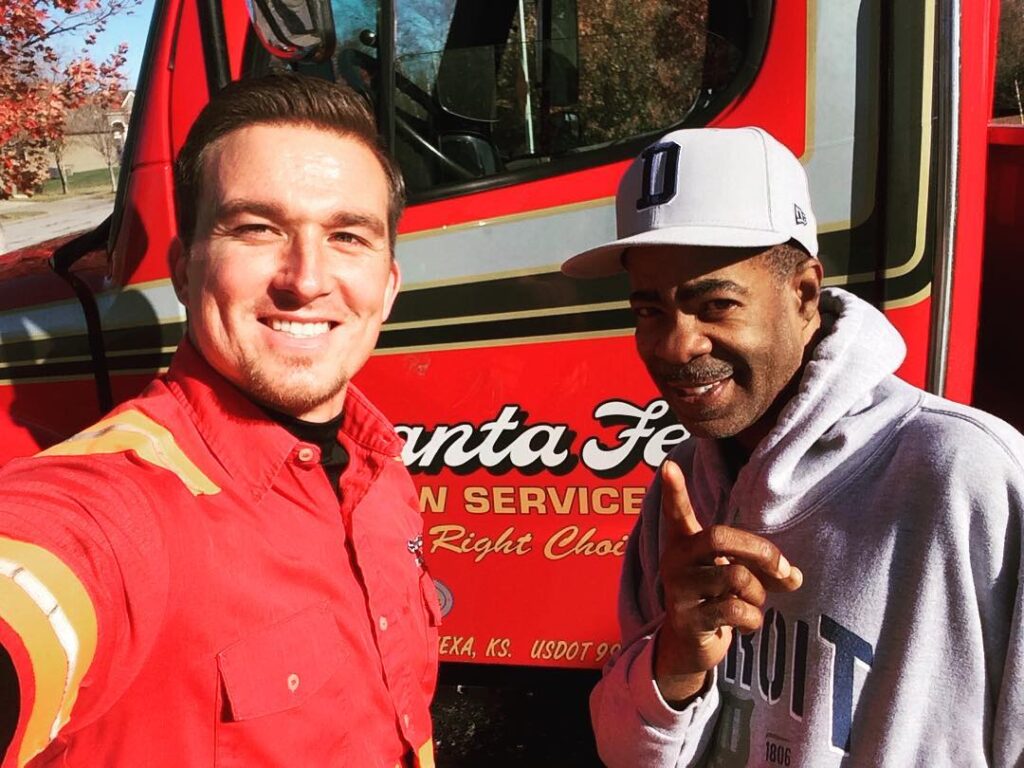 As our company has grown, so has our reputation. Our knowledge and skills are recognized by several law enforcement services that rely on our expertise. Santa Fe Tow Service proudly provides service to the Kansas Highway Patrol, the Kansas Turnpike Authority, the Missouri Highway Patrol, the Joplin Police Department as well as all local enforcement agencies in the Johnson County, Kansas area.
While building his company has been a lot of hard work, for Jon, it's also been a labor of love. And it's been a journey that has earned him and his company the respect of those who rely on its services.
A lot has changed in the world in the last thirty years. We live in a world often dominated by large, impersonal corporations. Counter to that environment, Santa Fe Tow Service remains a family business with local roots in the Kansas and Missouri areas. We proudly provide personal, skilled service to each and every call we receive.
Get in touch for 24/7 towing service!
Santa Fe Tow Service's Values
To work hard, have fun, serve our clients with respect, by providing legendary service by utilizing the most state of the art solutions in all areas of the Transportation Industry.