Cargo Services,

Load Shifts, and Load Transfers
Kansas City Cargo Services
The Santa Fe Tow Services team provides 24-hour cargo services to Kansas City and Lenexa, KS. Our cargo services include load shifts and load transfers. Overweight at the scales? Has your cargo shifted to one side of your trailer? Regardless of the situation, you find yourself in, our team is prepared to assist you and get you back on the road as soon as possible.
Our heavy duty towing teams are on hand to help you offload cargo, shift weight, and even store cargo should the need arise. Need to lift a heavy load off of the ground in Kansas City? Sante Fe also provides 24/7 forklift services.
Load Transfer
Load Swaps
Load Ships
Cargo Off-Loading
Load Completion
Cargo Hauling
Cargo Handling
Fork Lift Service
Pallet Jack Service
Learn more about our Heavy Duty Towing services.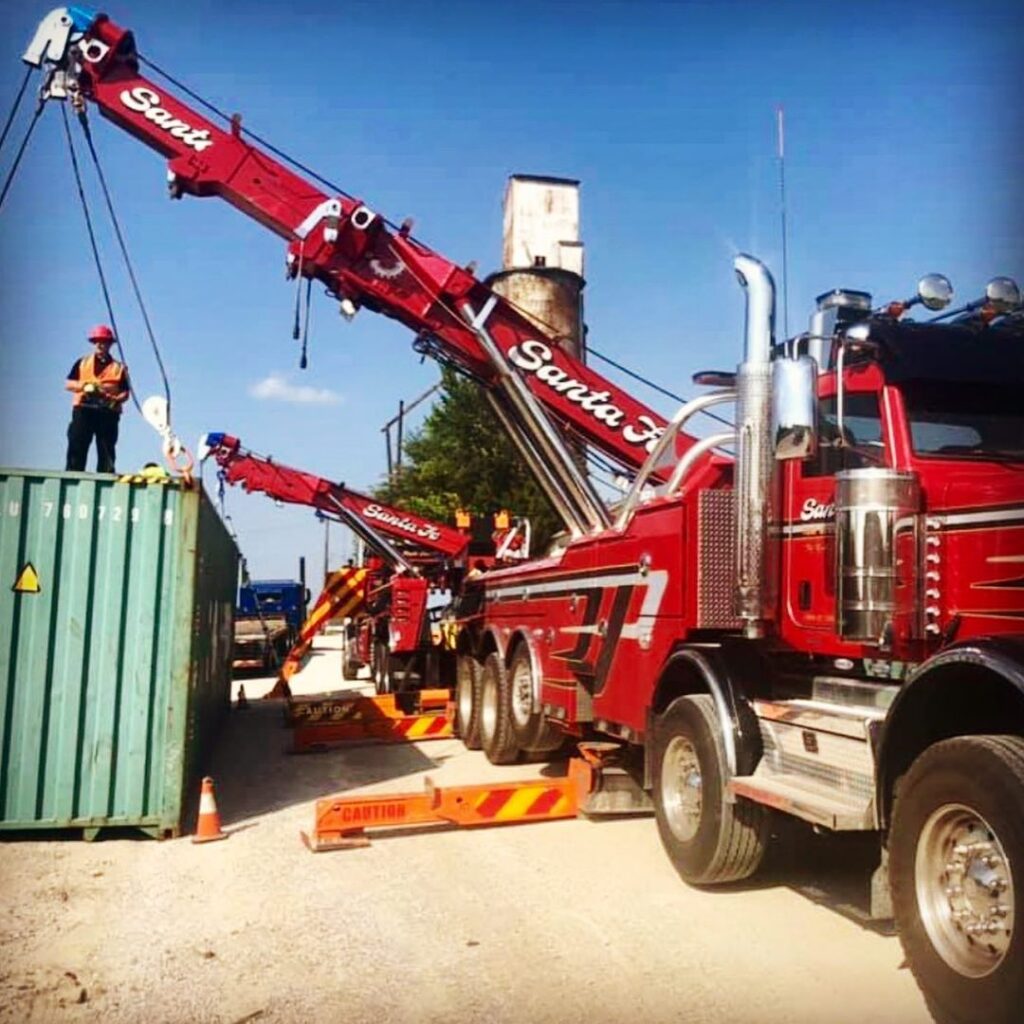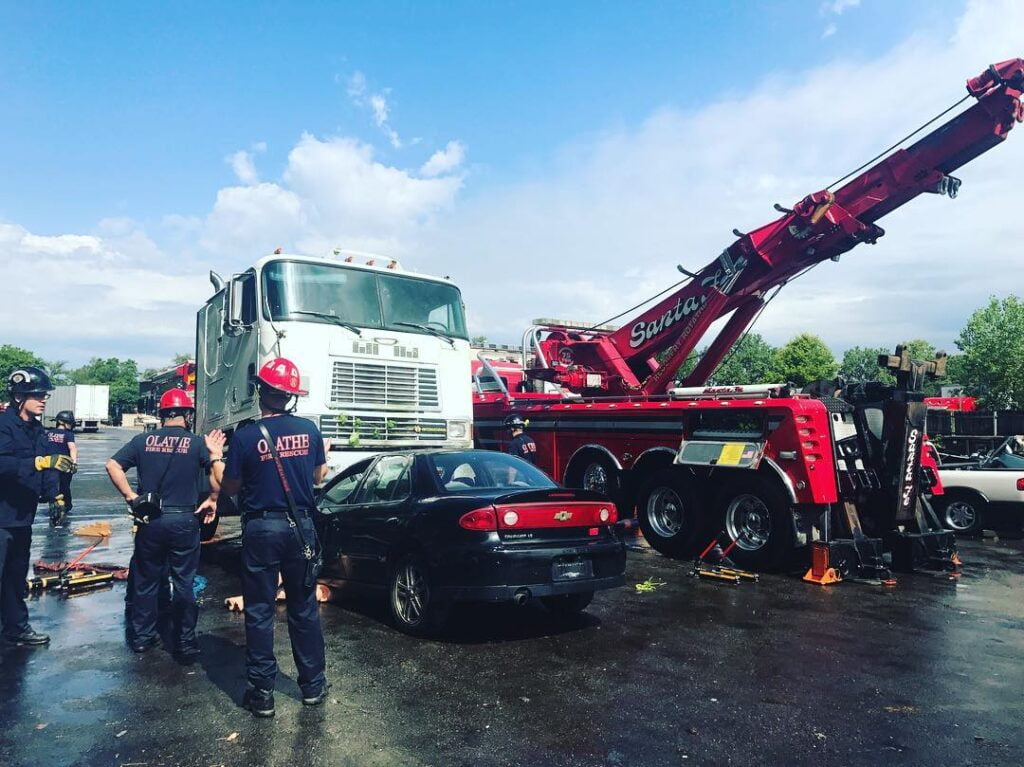 Affordable Kansas City Forklift Service and Cargo Recovery
Santa Fe Tow Service offers forklift services in Kansas City and Lenexa. Why do the job alone when you can get a team of experienced and trained professionals to do it? Call us today and let's discuss how we can solve your cargo needs.
Forklift Service
Bobcat Service
Cargo-Load Swaps
Loading Dog
Cargo Hauling
Cargo Storage
Paper Clamping
Pallet Jack Service
Steel Coils
Get in touch for 24/7 towing service!
Heavy Duty Towing Services in Kansas City, KS
Santa Fe Tow Services provides safe and reliable 24/7 emergency roadside assistance and heavy duty towing to Lenexa, KS.
Heavy Duty Towing Services
50 Ton Rotator Service
Big Rig Tows
Heavy Off Road Winching
Truck Roll Overs and Wrecks
Cargo Recovery and Cargo Transport
Cargo Transfers
Heavy Load Shifting
Road Tractor Swap-outs
Leaning Trailers
Forklift Service
Towing and Recovery
Mobile Loading Dock
Decking and Undecking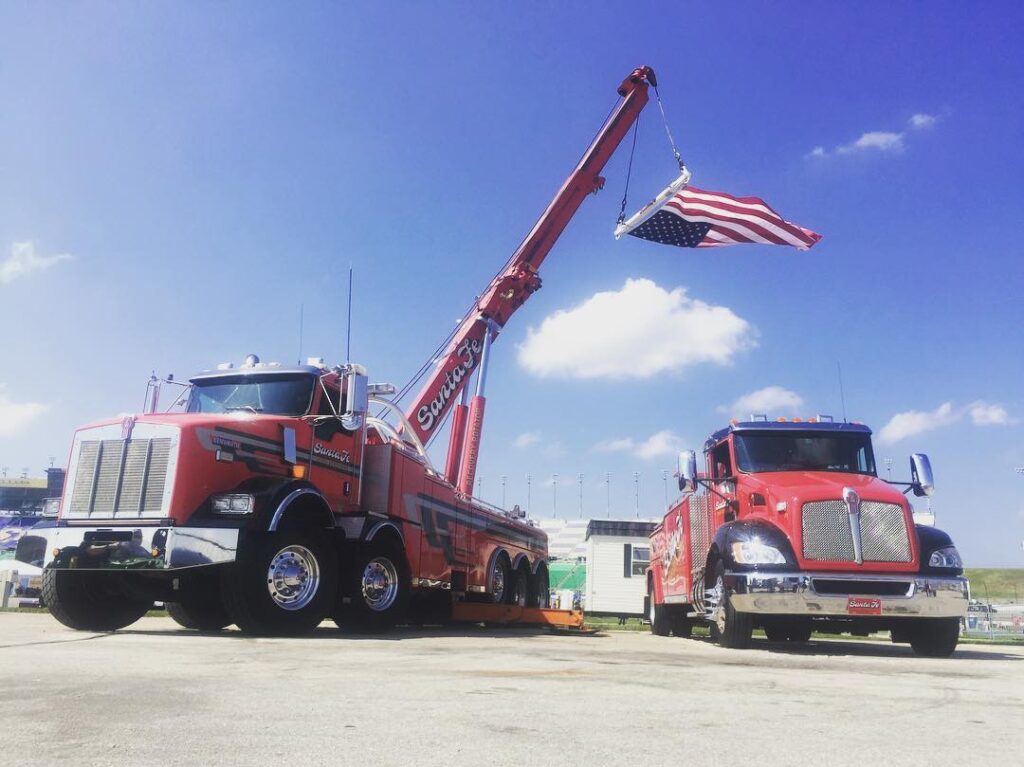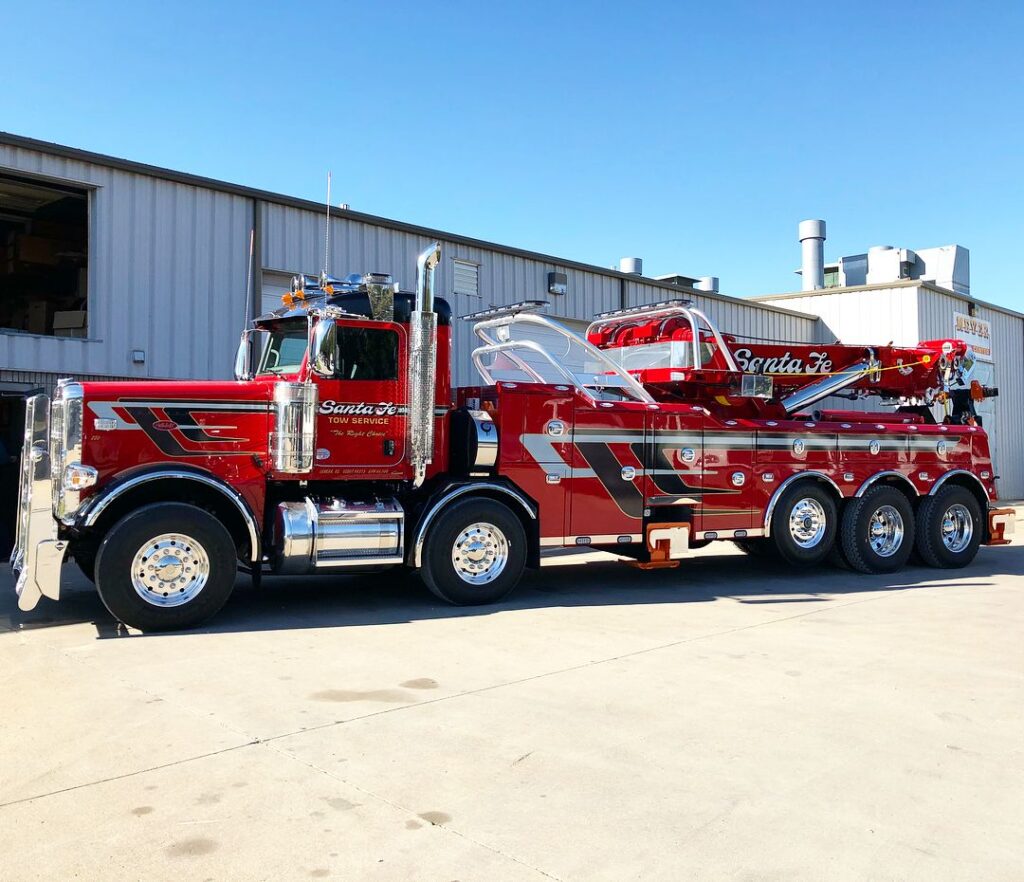 Heavy Duty Towing Services in Kansas City, KS
Recovery services near you. We provide 24/7 Emergency Recovery Services in Lenexa, KS. Regardless of the time of day or the weather, our teams are always on standby waiting to assist you. Your journey will start with our friendly dispatch team who will listen to your needs and match you with the closest certified towing team.
Heavy Duty Towing Services
50 Ton Rotator Service
Big Rig Tows
Heavy Off Road Winching
Truck Roll Overs and Wrecks
Cargo Recovery and Cargo Transport
Cargo Transfers
Heavy Load Shifting
Road Tractor Swap-outs
Leaning Trailers
Forklift Service
Towing and Recovery
Mobile Loading Dock
Decking and Undecking
Cargo Services, Load Swaps, and Load Transfers Service Area
Lenexa, KS, 66062
Lenexa, KS, 66210
Lenexa, KS, 66214
Lenexa, KS, 66215
Lenexa, KS, 66216
Lenexa, KS, 66217
Lenexa, KS, 66219
Lenexa, KS, 66220
Lenexa, KS, 66227
Lenexa, KS, 66250
Lenexa, KS, 66276
Lenexa, KS, 66285
Lenexa, KS, 66286
Kansas City, KS, 66102
Kansas City, KS, 66103
Kansas City, KS, 66104
Kansas City, KS, 66105
Kansas City, KS, 66106
Kansas City, KS, 66109
Kansas City, KS, 66110
Kansas City, KS, 66111
Kansas City, KS, 66112
Kansas City, KS, 66113
Kansas City, KS, 66115
Kansas City, KS, 66117
Kansas City, KS, 66118
Kansas City, KS, 66119
Kansas City, KS, 66160