Towing Services

Blue Springs MO
Get Towing Services in Blue Springs MO Right Now
Blue Springs, MO has so much to offer. With a host of great activities for the outdoor inclined and so much more, towing services are a necessity. Blue Springs is a city of drivers, and their vehicles don't always work as intended. That's why we keep our dispatch center open 24/7. You never know when you'll need a tow, but when you do you know Santa Fe Tow Service Inc. is available to take the call.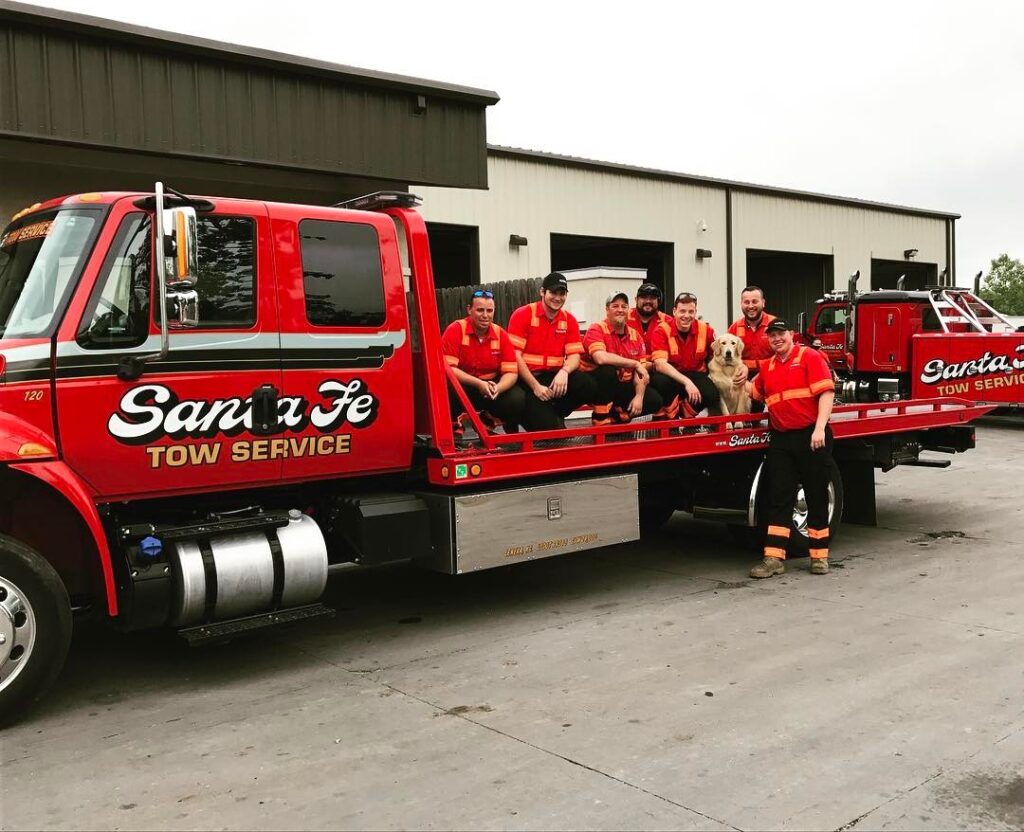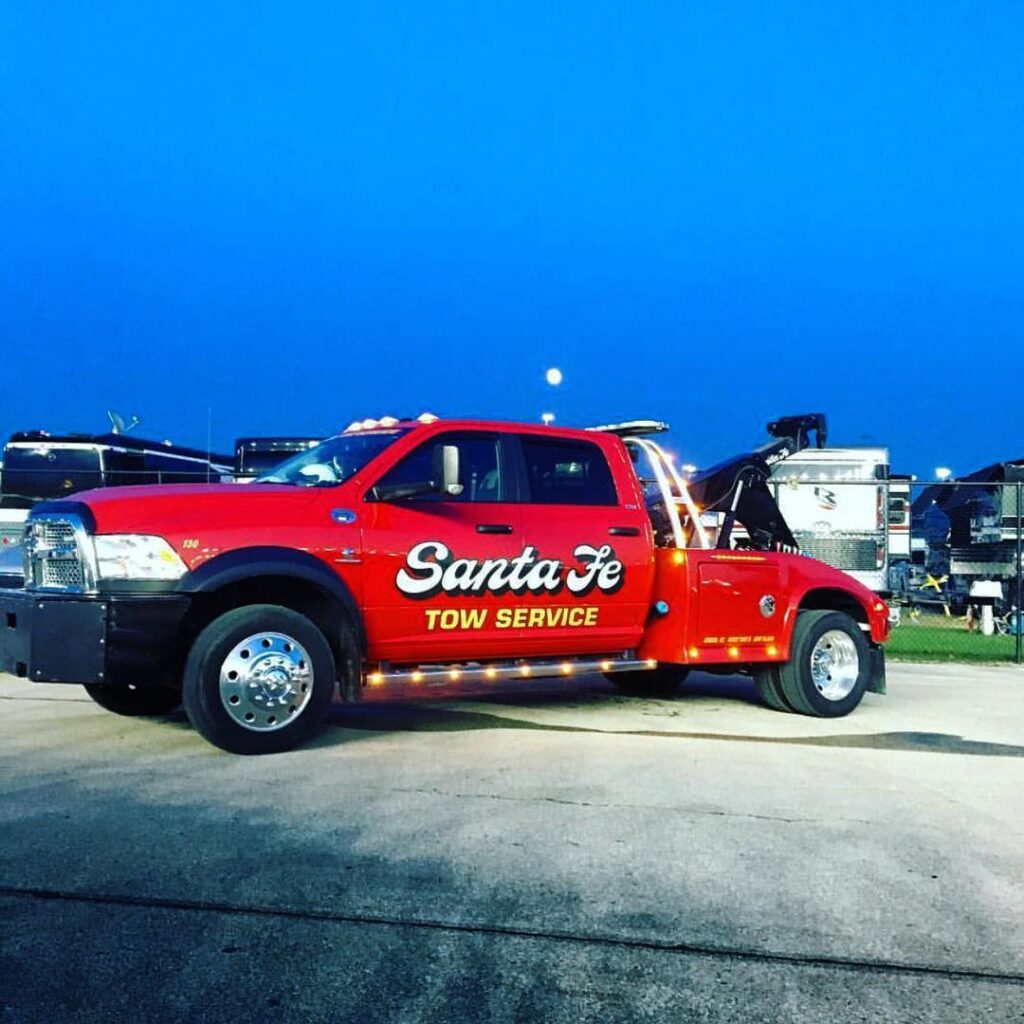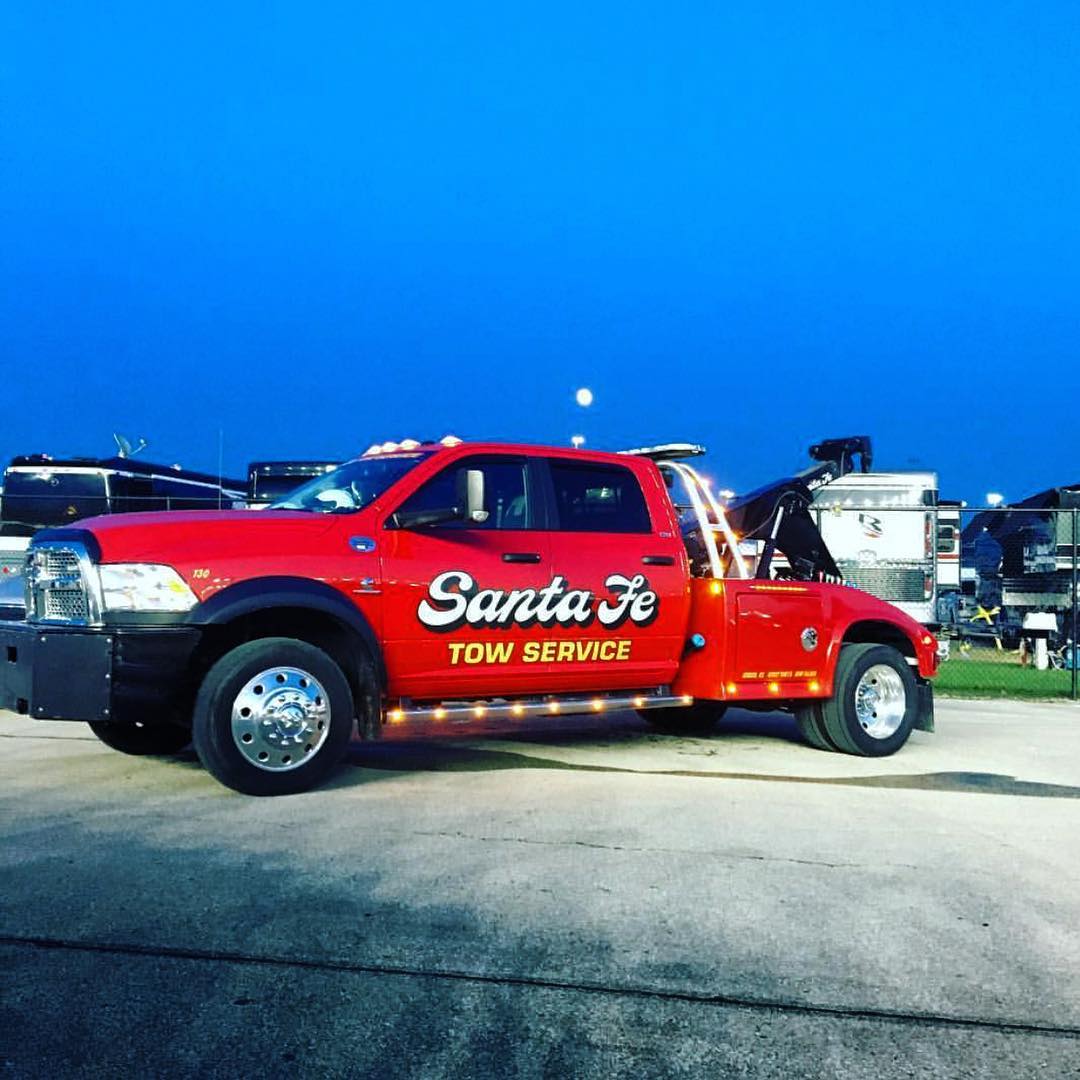 What does it mean to be a dependable tow service provider?
We always arrive on time. We have a tow truck available in your area. Whether you've been spending a day hiking at the Burr Oak Woods Nature Center or birding at the gigantic Bridger Urban Conservation Area you are in our network. We arrive quickly and ready to serve.
We never close our dispatch center. 24-hour towing isn't an option for a company that operates on a standard business schedule. Accidents don't wait until it's convenient. Car breakdowns don't wait either. Why should you wait for a tow truck company? If you break down on Northwest Highway 7 or blow a tire on Interstate 70 at 2 am, we're there with you.
Get the right truck for the job. Our operators are trained to pair customers with the correct truck. GPS tracking tells us exactly where every unit is. We know the capabilities of each truck and will send the nearest unit that matches your needs.
We only hire certified truck drivers. When we send out a driver you know they'll have their TRAA certification. They are masters of their trucks and their equipment. Confidence in a tow company ends with the driver. We make sure our operators are equipped with the tools, training, and experience necessary to deliver on our promises.
Towing Services in Blue Springs MO
We have an incredible fleet that covers all of your needs. We can recover even large loads like farming equipment and overturned semis. Roadside assistance vehicles are equipped with gasoline and can provide a jump and more. Long-hauls is a snap, even across the country. If it involves towing and you need it done, we accomplish it.
Just some of the services we offer include:
Interstate hauling
Machinery hauling
Semi-truck towing
Tractor trailer towing
Tractor trailer storage
Heavy truck towing
Tractor trailer pickup
Load transfers/shifts
Emergency recovery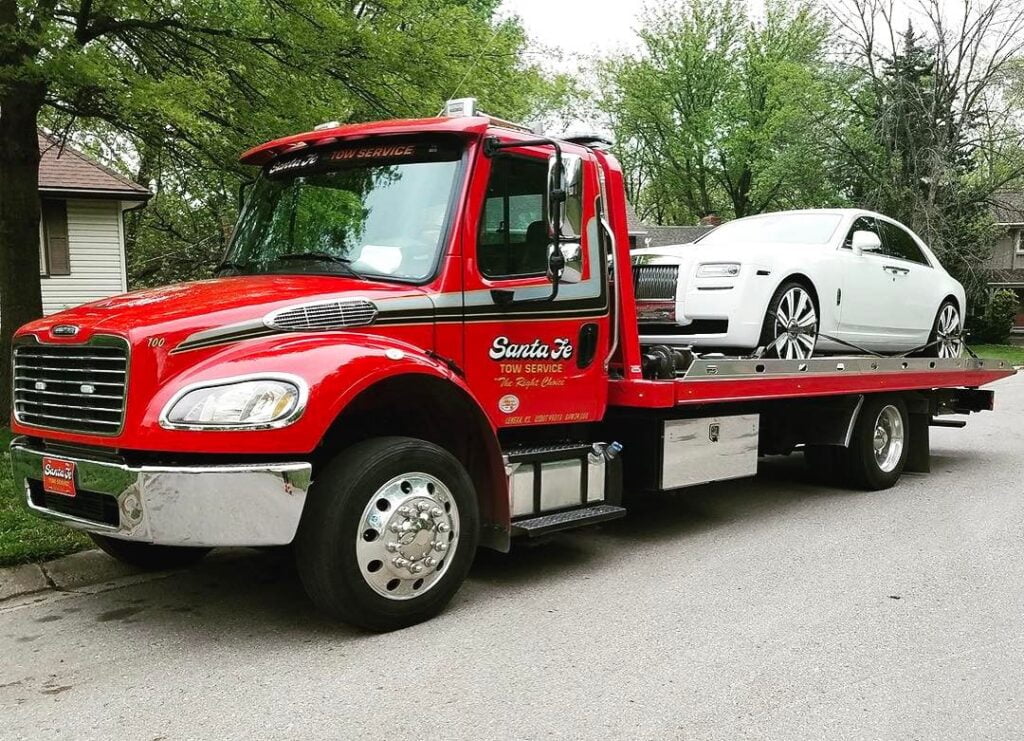 Specialized Towing in Blue Springs, MO
Our dispatchers are standing by. Get the help you need right now
When we say 24 hour help, we mean it. Wherever you are in Blue Springs, MO, our qualified tow truck drivers are close at hand.
Jan 30, 2023,
Marshall W.
"
Really quick. Super friendly
"
Amazingly smooth service… everything from scheduling to pickup to hauling to drop off to payment! Amazingly great! Thank you for a great experience!
"
The driver was on time as expected, and very helpful with the situation.
"
Zach came in the middle of the night and saved me. True pleasure to work him and staff… First class operation and I would recommend Sante Fe for all my towing needs… REAL Professionalism
"
Fast and friendly, definitely recommend!
Powered by
Whiterail
Disclosure
The reviews displayed may or may not be a complete set. Reviews may be removed if they:
i. Are abusive. An abusive review or comment is one that makes personal attacks, threatens, or harasses others, or uses profanity.
ii. Violate privacy. Reviews that mention specific names of individuals or personal information in a manner that is inappropriate and/or unrelated to the performance of the service rendered are subject to removal.
iii. Are not from a current customer.
iv. Contain material falsehoods.
v. Are deemed inappropriate.
To encourage all feedback, positive or otherwise, an equal incentive for reviews, regardless of rating, may have been provided to the reviewer.
Google reviews provided via APIs https://www.google.com/+/policy/embedded-content.html