Need a Tow Truck in Gardner, Kansas?
At Santa Fe Tow Service Inc., we love what we do. We believe in working hard, being knowledgeable, taking care of our customers, and taking care of our employees. When you're in need of roadside assistance, cargo hauling, or any tow truck service in or near Gardner, Kansas, give us a call.
Tow truck operators are all required to complete training through the Towing and Recovery Association, but we take it a step further. Our drivers keep their skills sharp not only through on-the-job experience but regular formal training throughout the year.
To learn more about our 24/7 Tow Truck Service and to speak to a member of our team, call us at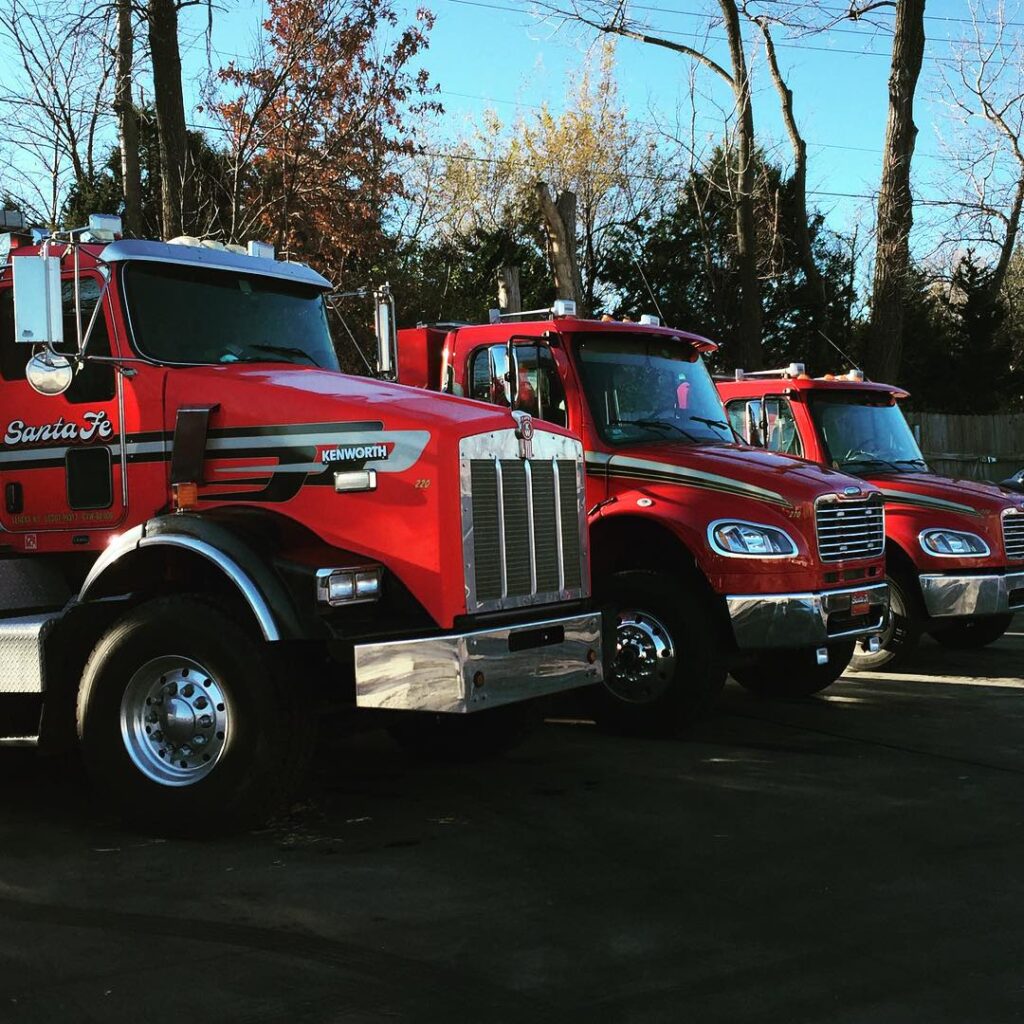 Santa Fe Tow Service's wrecker fleet includes:
Passenger Vehicle Tow Trucks – Our rollbacks can transport all-wheel drive vehicles, trucks, coupes, and sedans safely and efficiently.
Commercial Tow Trucks – Cargo needs to get to its destination on time. And a breakdown can dramatically affect deadlines. Semi-truck drivers rely on capable towing services to keep them on schedule. Wind, rain, or snow – we'll help you get back on the road.
Equipment Hauling Trucks – Our trucks are capable of transporting commercial equipment like excavators, tractors, and forklifts.
Heavy Duty Tow Trucks – Buses, semi trucks, tractors, motorhomes, and trailers – if it rolls, we can tow it.
Roadside Assistance Trucks – In those situations where a tow isn't necessary, just some help with jump-starts, lockouts, or fuel deliveries, we're there to help.
Moving Gardner, Kansas Forward With Over 80 GPS-Enabled Tow Trucks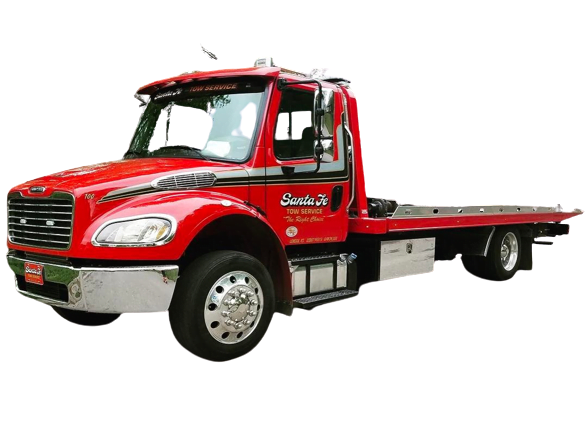 Light-Duty Tow Trucks
If your car won't drive on its own, give us a call. We can send a light-duty truck to haul your vehicle to or from Gardner, KS. These trucks balance the best of both worlds by being small enough to fit into tight spaces while having the engine capacity to pull passenger vehicles up hills and out of ditches, and through tight spaces. Light-duty trucks can handle towing vehicles that are 7,000 lbs or less.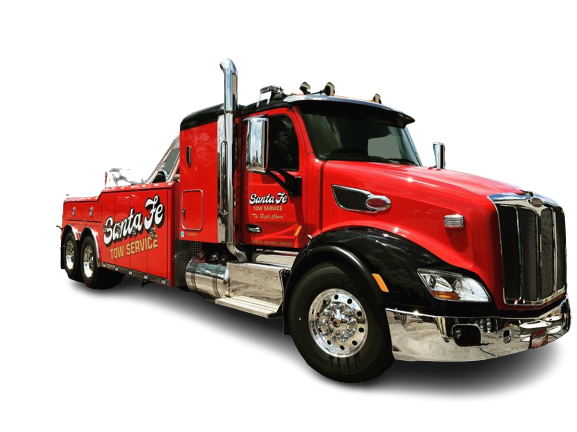 Medium-Duty Tow Trucks
Let us tow your RV, boat, or trailer to the nearest service shop when you're not able to. Our medium duty trucks are capable of hauling vehicles larger than most passenger cars, but not as large as semi trucks, large tractors or RVs. These tow trucks have a GVWR of between 14,000 and 22,000 lbs (or between 7 to 11 tons).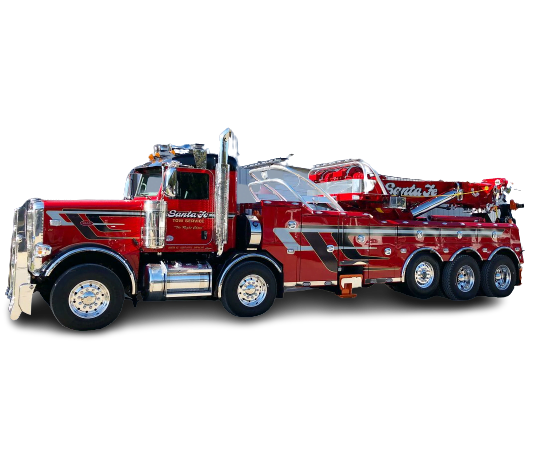 Heavy-Duty Wreckers
Heavy-duty tow trucks can haul between 20,000 lbs and 50,000 lbs. These trucks typically have a boom and winch capacity of around 50,000 pounds. Our wreckers are capable of transporting commercial vehicles including eighteen-wheelers, tractors, harvesters, and garbage trucks. Two of our vehicles have 65-ton boom lifts which is part of why Kansas truckers and farmers have relied on us for decades.
Meet Our Team of Dedicated Drivers
We realize that getting towed isn't always the most pleasant experience, but our truck drivers naturally make the best out of a bad situation. We've seen a lot of highway incidents, and we know what it's like to see a vehicle mishandled by a towing service.
It's not hard for us to do great work. And that's because this isn't just a job for us, it's a passion. Our company values guide us to make the right choice every day for every call.
When you do business with Santa Fe Tow Service, you're doing business with professionals who treat others with respect and consideration and know-how to persevere through challenges.
Our truck drivers value honesty, teamwork, and using their skills to grow and become better at their jobs. And at Santa Fe Tow, we empower our employees to strive for excellence personally and professionally so to bring Kansas residents the best towing services when they need it most.
We also have 24-hour tow trucks in Jackson County, Blue Springs, Joplin, Kansas City, and more!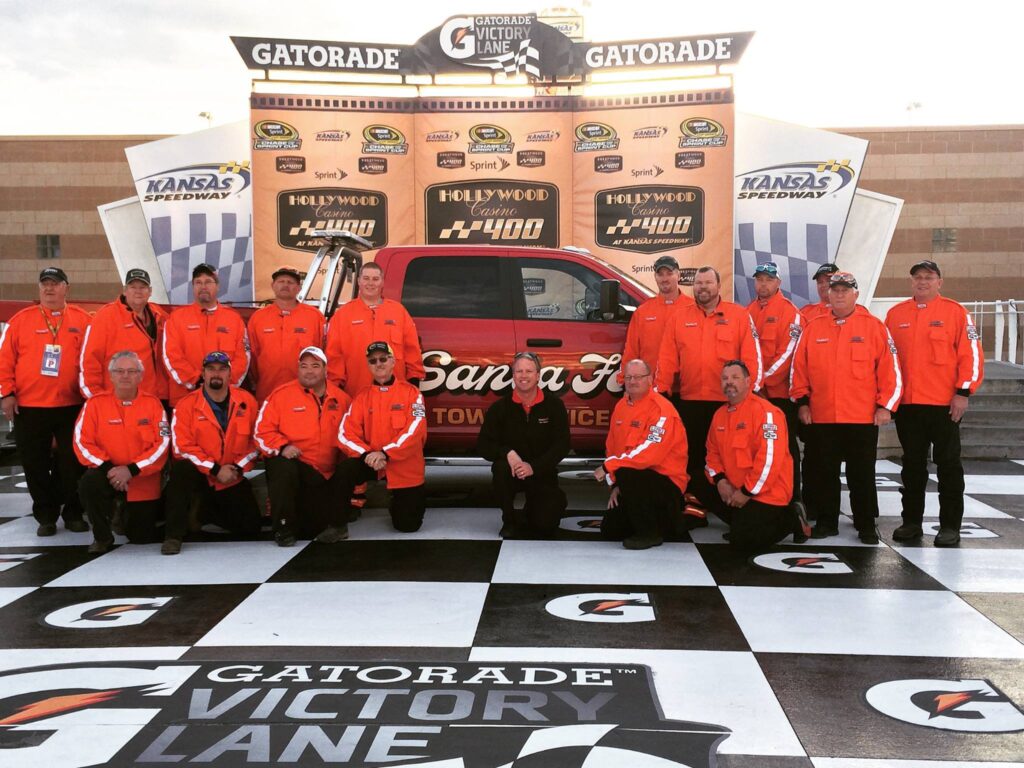 Contact us for towing in Gardner! We operate 24-hours a day and are happy to take your call.