Roadside Assistance

Kansas City MO
Get roadside assistance in Kansas City, MO right now.
You may be surprised to find out you don't need a towing service. A lot of vehicular emergencies can be solved by roadside assistance. If you encounter a non-accident related problem call Santa Fe Tow Service Inc.
We will assist you right away and can tow your vehicle if road services aren't enough to get you moving. That saves you money, time, and hassle. Choose a tow company that does both.
Our fleet covers the entire area to provide 24-hour roadside assistance in Kansas City, MO. Call us anytime.
To learn more about our 24/7 Roadside Assistance Service and to speak to a member of our team, call us at
Our emergency roadside assistance gets you back on the road. We perform minor repairs and carry major auto fluids.
Our dispatchers are taking calls 24/7. Operators are in your area now. Just call us to restart your journey!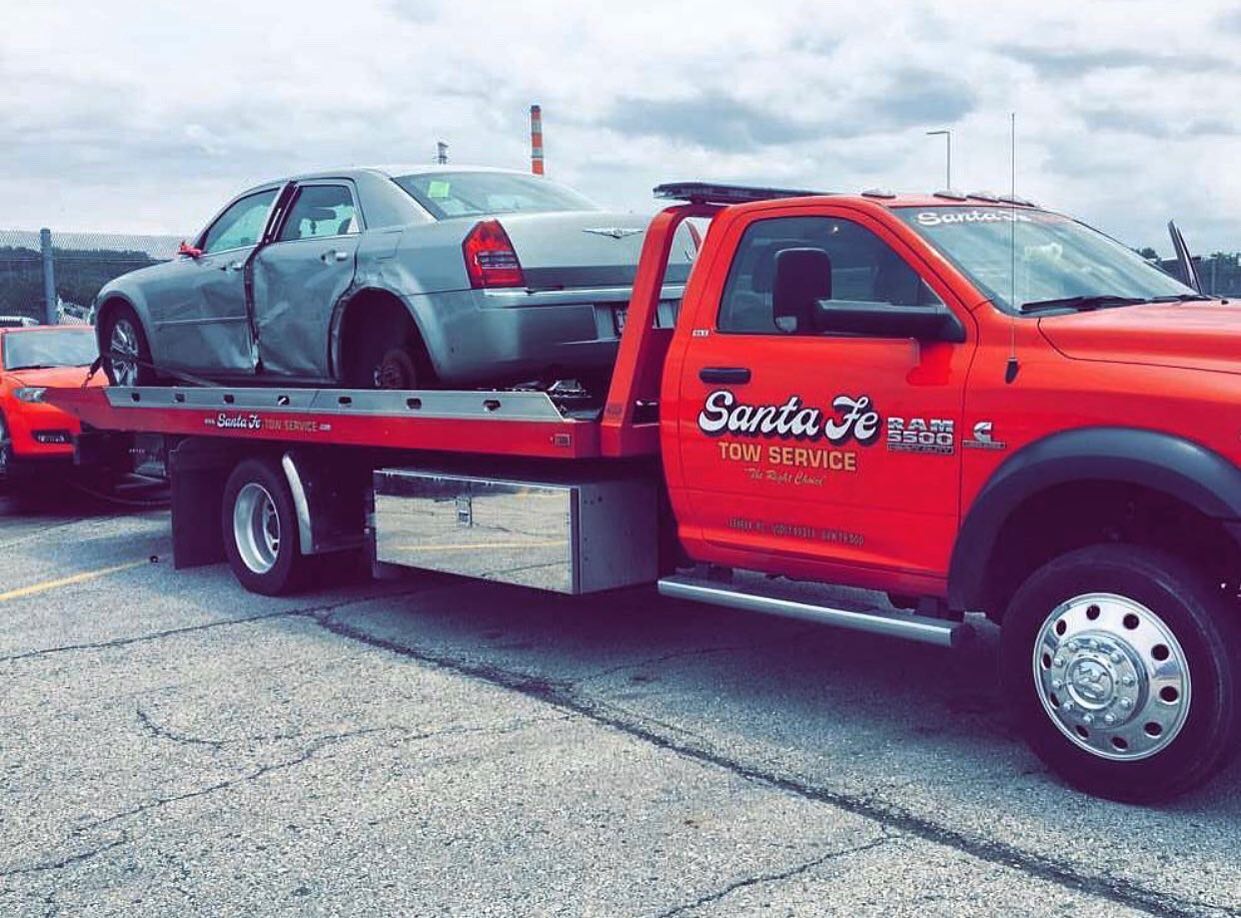 We provide roadside assistance throughout Kansas City, MO. Whether your car died on the way back from Lake Waukomis or after an RC flying session at Stamm Field, you are covered. Our service area covers the southern tip of Markley Road to the northern reaches of Kansas City International Airport.
How can our tow truck operators help you?
Our lockout services get you back at the wheel. If you lose your keys, break a key, or lock them inside, don't sweat it. Our truck operators can get you back into your vehicle in no time.
Don't ditch your car just because you end up in one. Our trucks have winches of various strengths. We'll send an operator with the strength to pull your vehicle out. We recover vehicles stuck in the mud, ditches, sand, and other material.
We can charge your battery and jump your car. A jump doesn't always solve your issue. If the battery is bad we can replace it on site. If it has trouble holding a charge we can charge it to full capacity before you leave.
Tire replacement or flat tire repair. An exploding tire can stop you in your tracks. We have the equipment and skills to repair your current tire, swap it for a spare, or replace it entirely. A flat doesn't have to keep you down.
We deliver the fluids your vehicle or semi truck needs. Our drivers typically carry gasoline, water, and oil. If you have run out of another fluid like the brake, transmission, or cooling fluid; tell your dispatcher. We will bring the correct fluid for your model and make.
Contact us today for road service in Kansas City, MO
Don't wait. Help is on the way as soon as you hang up the phone. It all starts with a single call to Santa Fe Tow Service Inc. Why wait for a second more? Call or contact us now. We also provide 24-hour towing in Blue Springs, Joplin, Kansas City, Odessa, and more!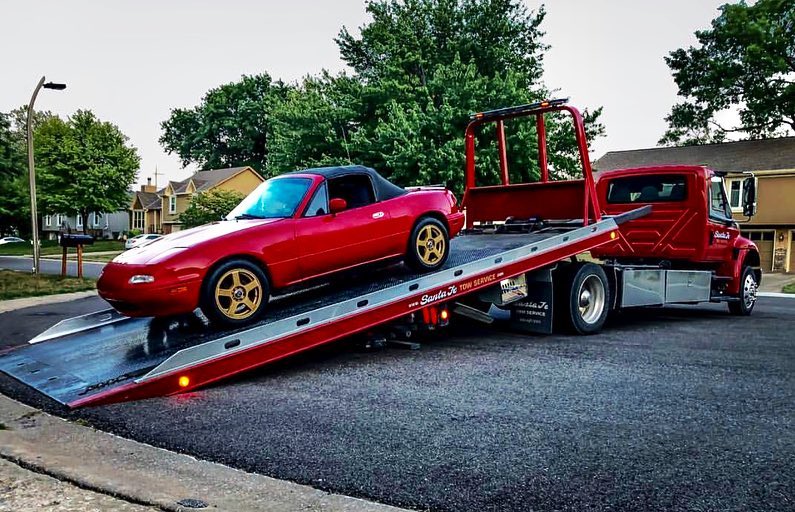 Get in touch for 24/7 towing service!
"
Amazing service. Good quality workers
"
The gentleman was very nice and explained everything to me very well. I'm very happy with my service. He also arrived quickly.
"
The driver showed up extremely quickly and had my semi truck hooked up and ready to go in less than an hour, he was polite and courteous. His knowledge and experience made it a painless and easy experience.
"
Always exceptional. Quick and friendly.
"
I always use Santa Fe tow for all my towing needs. The drivers are always extremely courteous and helpful and it's easy to book a tow with them. Communication and customer service is always top-notch. Whenever I need a tow company Santa Fe is always my first choice well really my only choice because they always show up.
Powered by
Whiterail
Disclosure
The reviews displayed may or may not be a complete set. Reviews may be removed if they:
i. Are abusive. An abusive review or comment is one that makes personal attacks, threatens, or harasses others, or uses profanity.
ii. Violate privacy. Reviews that mention specific names of individuals or personal information in a manner that is inappropriate and/or unrelated to the performance of the service rendered are subject to removal.
iii. Are not from a current customer.
iv. Contain material falsehoods.
v. Are deemed inappropriate.
To encourage all feedback, positive or otherwise, an equal incentive for reviews, regardless of rating, may have been provided to the reviewer.
Google reviews provided via APIs https://www.google.com/+/policy/embedded-content.html