Heavy Duty Towing

Kansas City KS
Get heavy duty towing in Kansas City, KS right when you need it
When it comes to a commercial and heavy duty towing service, you need to know that the towing company you call can handle the job. Whether you need a tow, transfer, or recovery, the tow truck and operator are what make the difference. At Santa Fe Tow Service Inc. we guarantee the highest level of service, and we deliver on our promise.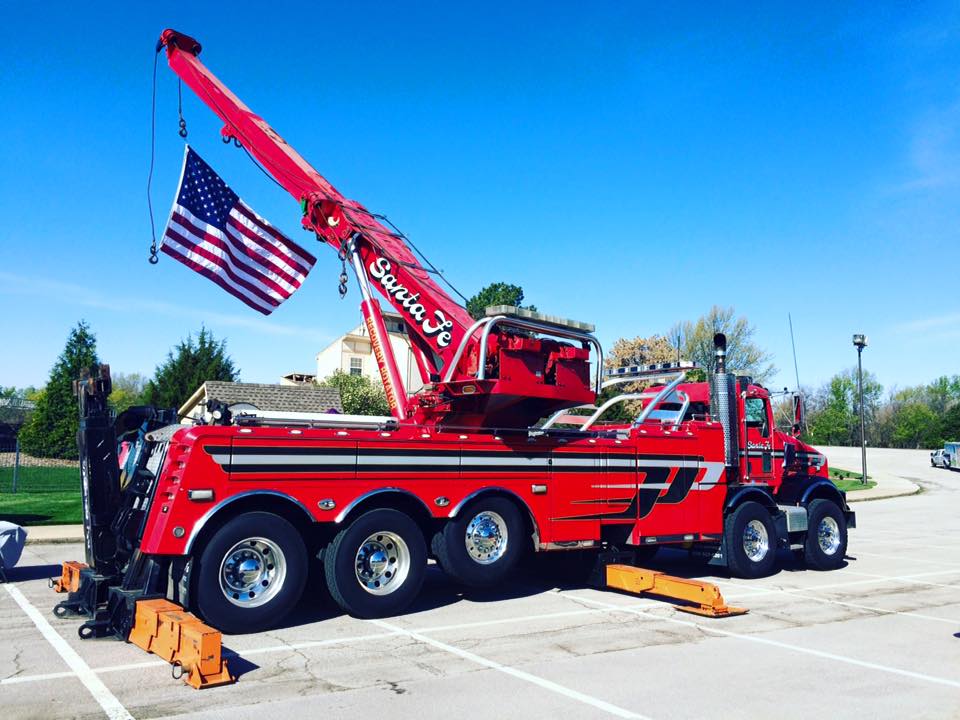 Wherever you are, we're there. With a fleet of over 80 vehicles and 24/7 dispatch, you're always covered
It just takes a single phone call to get the right tow truck for your needs. We tow, haul, and recover. Don't let anything slow you down. Call us now.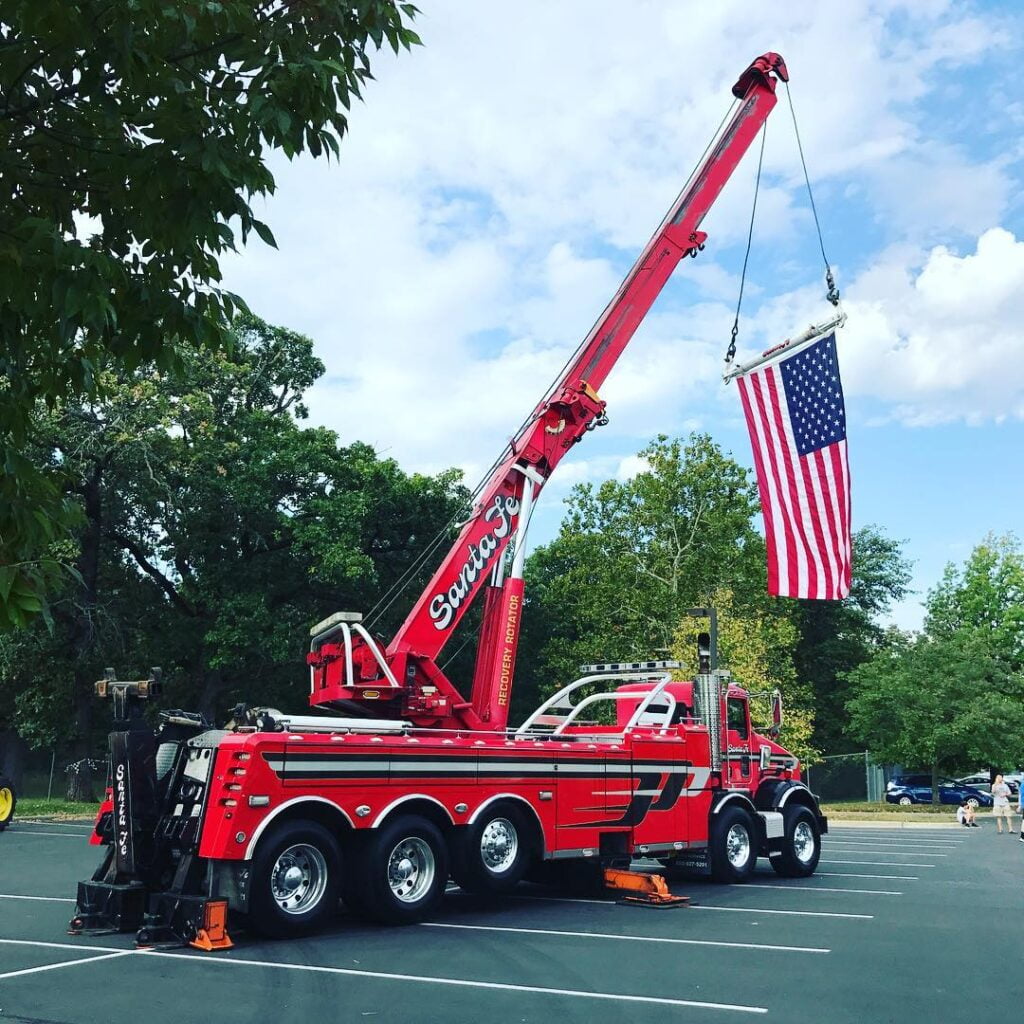 Our heavy duty tow trucks are equipped to do it all
Our fleet includes two vehicles with 75-ton, 360 degree boom lifts for even the heaviest recovery operations.
Whatever you need, we're ready to do it. Just some of the heavy-duty operations we provide throughout Kansas City, KS include:
Load transfers/shifts
Interstate hauling
Tractor trailer towing
Machinery hauling
Heavy truck towing
Tractor trailer pickup
Tractor trailer storage
Emergency recovery
Every one of our tow trucks is equipped with large underlifts. We also carry wheel lifts for complete vehicle safety.
We can securely store your vehicle and cargo while you determine the next step
You don't have to figure out what to do right away. We will help you arrange for vehicle repairs, load shifts, pickups, and more. With secure facilities in Lenexa, Olthane, and Overland Park, we've got the room to safely store your vehicle and cargo. You deserve it, and we provide it.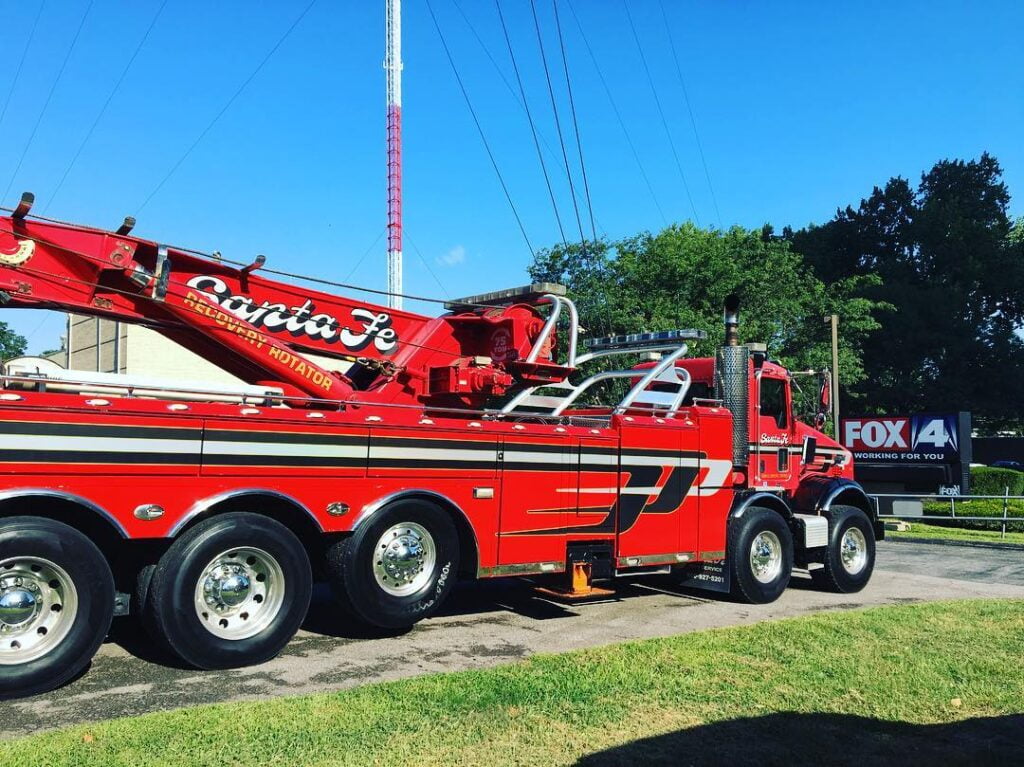 Get in touch for 24/7 towing service!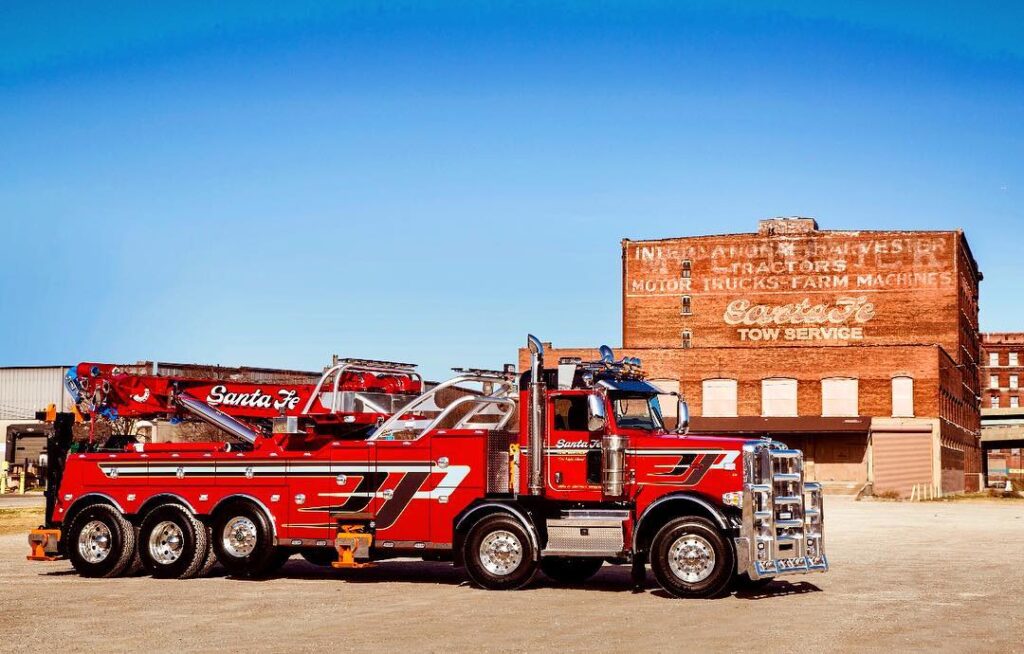 Contact us for heavy duty towing near you!
Why wait on a smaller company that does less? We can recover and transport, or recover and safely store your vehicle and cargo. Our extensive fleet means we're always close by, and our dispatch center never closes. Get the heavy duty help you need right when you need it. Call or contact us now. We also provide roadside assistance in Joplin, Blue Springs, Lenexa, Olathe, Jackson County, and more!
Jan 30, 2023,
Marshall W.
"
Really quick. Super friendly
"
Amazingly smooth service… everything from scheduling to pickup to hauling to drop off to payment! Amazingly great! Thank you for a great experience!
"
The driver was on time as expected, and very helpful with the situation.
"
Zach came in the middle of the night and saved me. True pleasure to work him and staff… First class operation and I would recommend Sante Fe for all my towing needs… REAL Professionalism
"
Fast and friendly, definitely recommend!
Powered by
Whiterail
Disclosure
The reviews displayed may or may not be a complete set. Reviews may be removed if they:
i. Are abusive. An abusive review or comment is one that makes personal attacks, threatens, or harasses others, or uses profanity.
ii. Violate privacy. Reviews that mention specific names of individuals or personal information in a manner that is inappropriate and/or unrelated to the performance of the service rendered are subject to removal.
iii. Are not from a current customer.
iv. Contain material falsehoods.
v. Are deemed inappropriate.
To encourage all feedback, positive or otherwise, an equal incentive for reviews, regardless of rating, may have been provided to the reviewer.
Google reviews provided via APIs https://www.google.com/+/policy/embedded-content.html