24 Hour Tow Truck

Jackson County MO
The Respected Name in 24 Hour Tow Truck Services
When you need a tow truck in Jackson County, Missouri, call Santa Fe Tow Service Inc. Our highly skilled and versatile drivers arrive promptly with the right skills and equipment for any job.
All of our employees have completed the Towing and Recovery Association of America (TRAA) and Wreckmaster certification training programs.
From simple roadside assistance to heavy-duty emergency towing, we can handle any situation.
Our heavy-duty wreckers are capable of handling large trucks, cargo, buses, and motorhomes. And our light-duty trucks can haul passenger vehicles from tight areas like alleys and parking lots.
Proving time and again that we work deftly under pressure, we are the preferred towing company for the Kansas Speedway and local law enforcement. Let us know how we can get you on the road again.
To learn more about our 24/7 Emergency Towing Service and to speak to a member of our team, call us at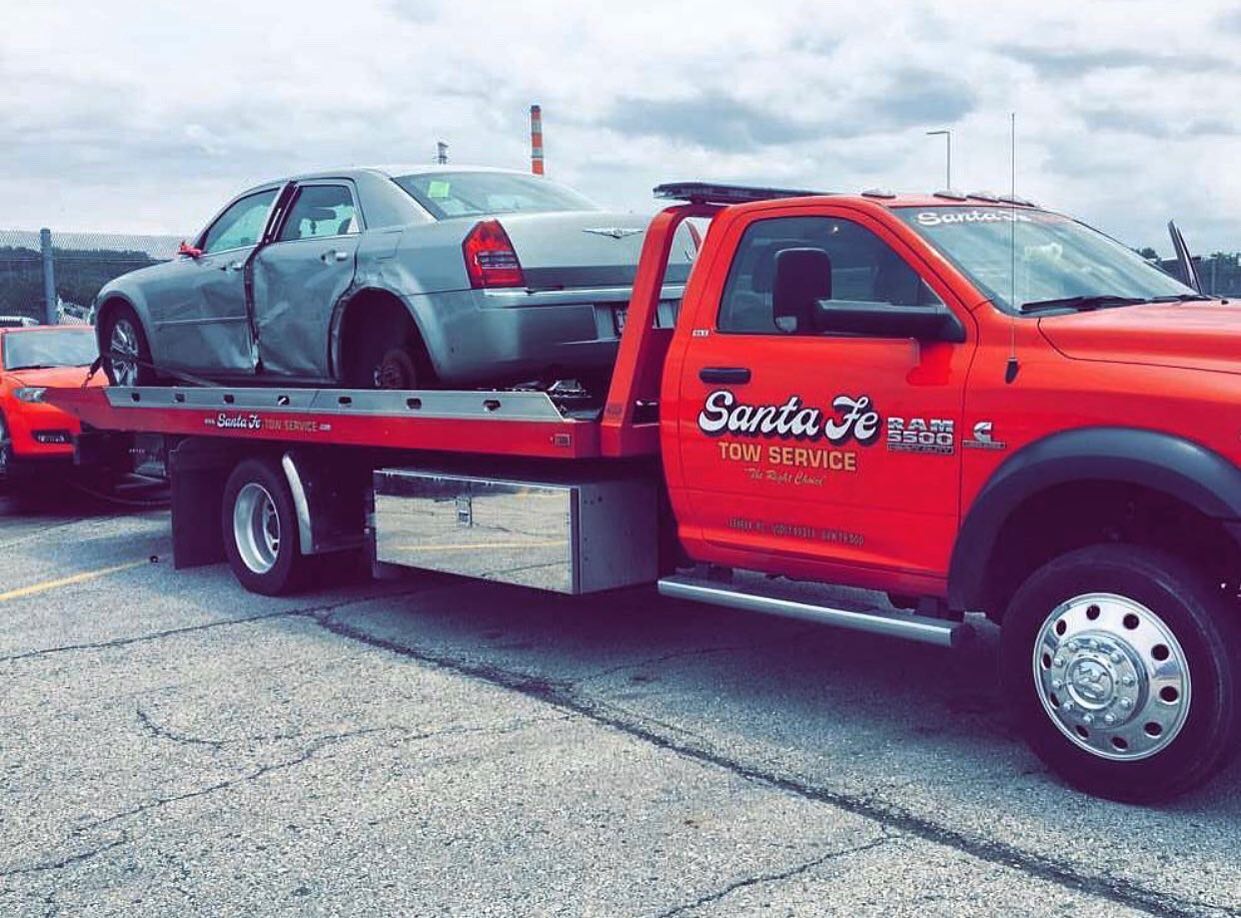 Professional Towing Services:
Interstate hauling
Tractor trailer storage
Semi-truck towing
Tractor trailer towing
Load transfers/shifts
Tractor trailer pickup
Emergency recovery
Heavy truck towing
Jackson County has a wealth of tow truck companies, so what makes Santa Fe stand apart in the crowd?
Santa Fe Tow Service cares about its reputation and contributing positively to the community.
Our outstanding team is skilled at towing large and small cargo is regularly called upon by law enforcement who rely on us to assist with auto accidents and other situations that impair the flow of the city's traffic.
Providing service to the Kansas Highway Patrol, the Kansas Turnpike Authority, the Missouri Highway Patrol, the Joplin Police Department as well as all local enforcement agencies in the area is one of our proudest achievements. And a genuine love for the job is what brought us there.
Santa Fe Tow Service's Fleet Includes over 80 Trucks
Being fully equipped and sufficiently-staffed means that you won't be stuck waiting for help when time is short. We realize that many long-haul truckers travel through Jackson County, delivering goods across the country, and we've perfected our coordination efforts to get them moving again as quickly as possible.
When You Need a 24-Hour Tow Truck, Count on Us
From Grandview to Sibley and Kansas City to Lone Jack, we've got you covered. Call for towing services 24-7. We can tow you home or to an auto repair shop of your choice.
We look forward to being your partner in Jackson County towing.
We also provide semi-truck towing in Olathe, Kansas City, and more!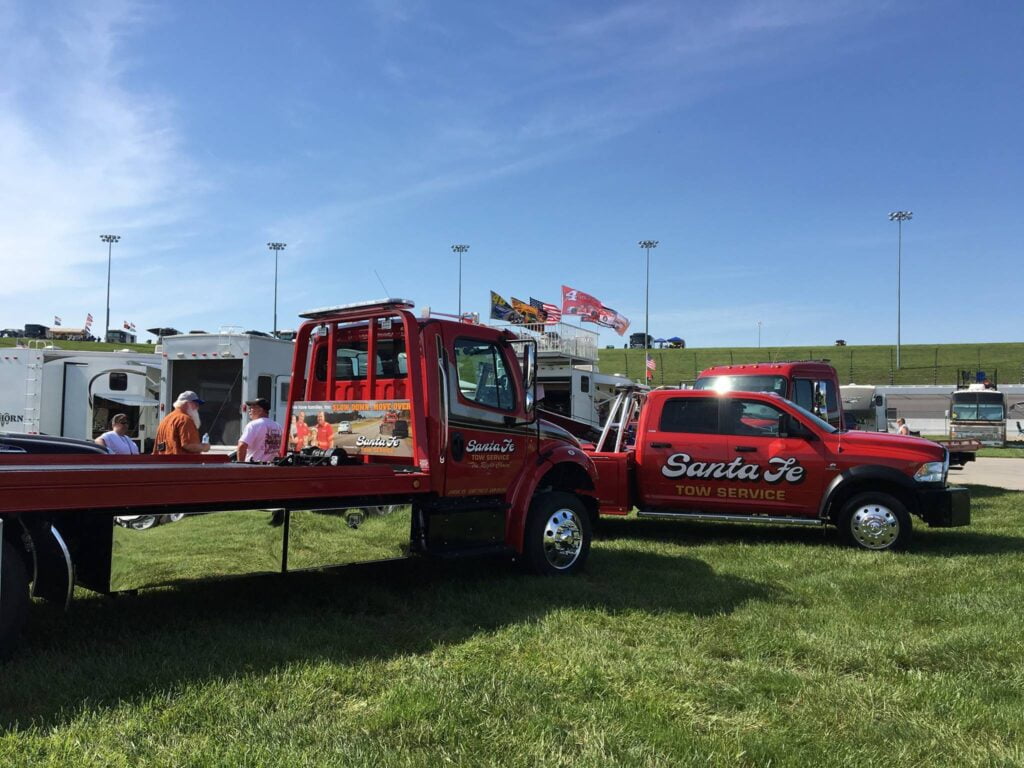 Get in touch for 24/7 towing service!
Jan 30, 2023,
Marshall W.
"
Really quick. Super friendly
"
Amazingly smooth service… everything from scheduling to pickup to hauling to drop off to payment! Amazingly great! Thank you for a great experience!
"
The driver was on time as expected, and very helpful with the situation.
"
Zach came in the middle of the night and saved me. True pleasure to work him and staff… First class operation and I would recommend Sante Fe for all my towing needs… REAL Professionalism
"
Fast and friendly, definitely recommend!
Powered by
Whiterail
Disclosure
The reviews displayed may or may not be a complete set. Reviews may be removed if they:
i. Are abusive. An abusive review or comment is one that makes personal attacks, threatens, or harasses others, or uses profanity.
ii. Violate privacy. Reviews that mention specific names of individuals or personal information in a manner that is inappropriate and/or unrelated to the performance of the service rendered are subject to removal.
iii. Are not from a current customer.
iv. Contain material falsehoods.
v. Are deemed inappropriate.
To encourage all feedback, positive or otherwise, an equal incentive for reviews, regardless of rating, may have been provided to the reviewer.
Google reviews provided via APIs https://www.google.com/+/policy/embedded-content.html