If you need a tow, we'll get to you and get you on your way. Our dispatchers are available any time day or night, and will send fully equipped vehicles for all situations. All of our drivers are expertly trained and certified specialists who you can trust.
Santa Fe Tow Services provides roadside service to get you back up and running as soon as possible. Whether you have a flat tire, or simply ran out of fuel, you can count on us.
Santa Fe Tow Service prides itself in being able to perform any task that you may need done. Our fleet of rollbacks can move anything from a low profile car with ground effects to all wheel drive SUV's. At Santa Fe, we have two sizes of rollback trucks in our fleet to accommodate any need that may arise.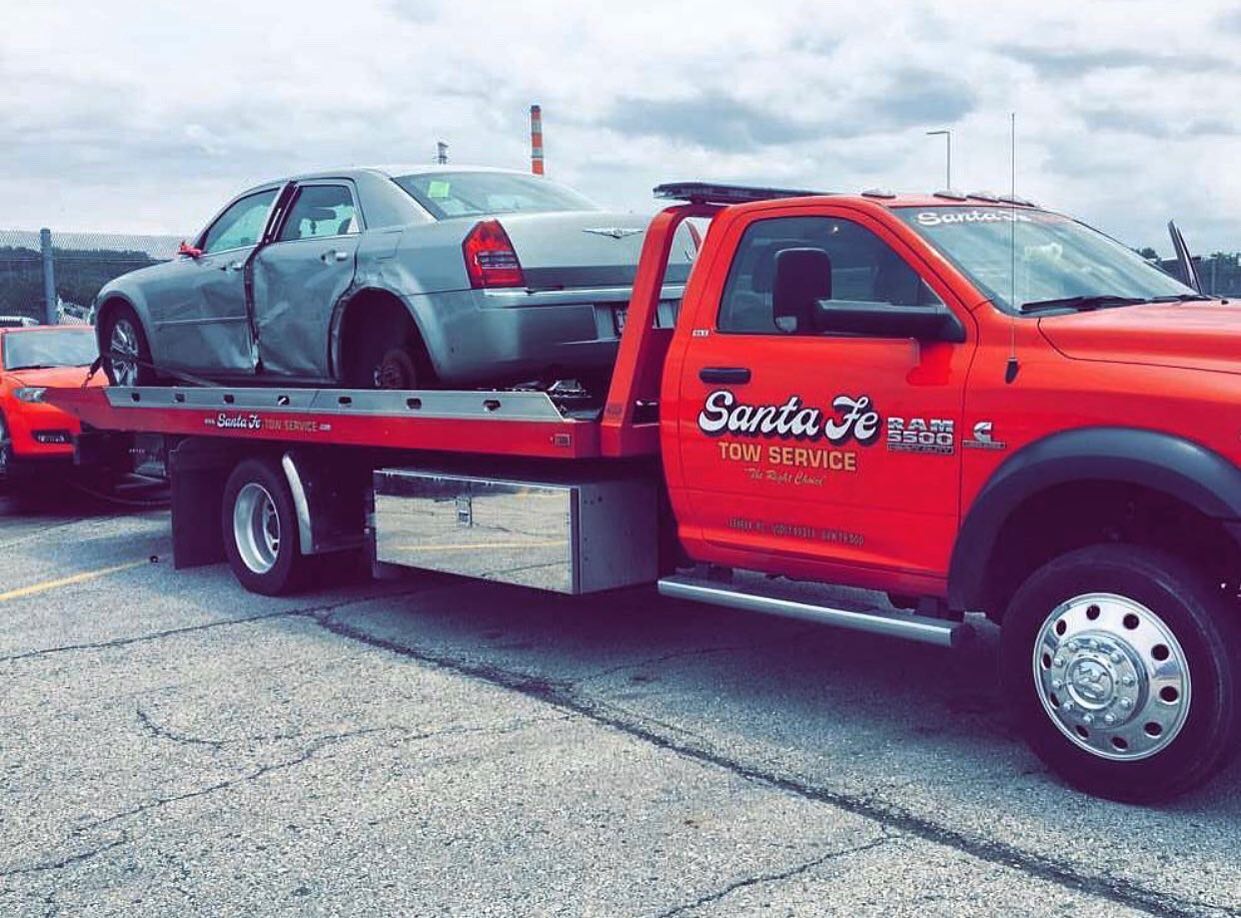 Get in touch for 24/7 towing service!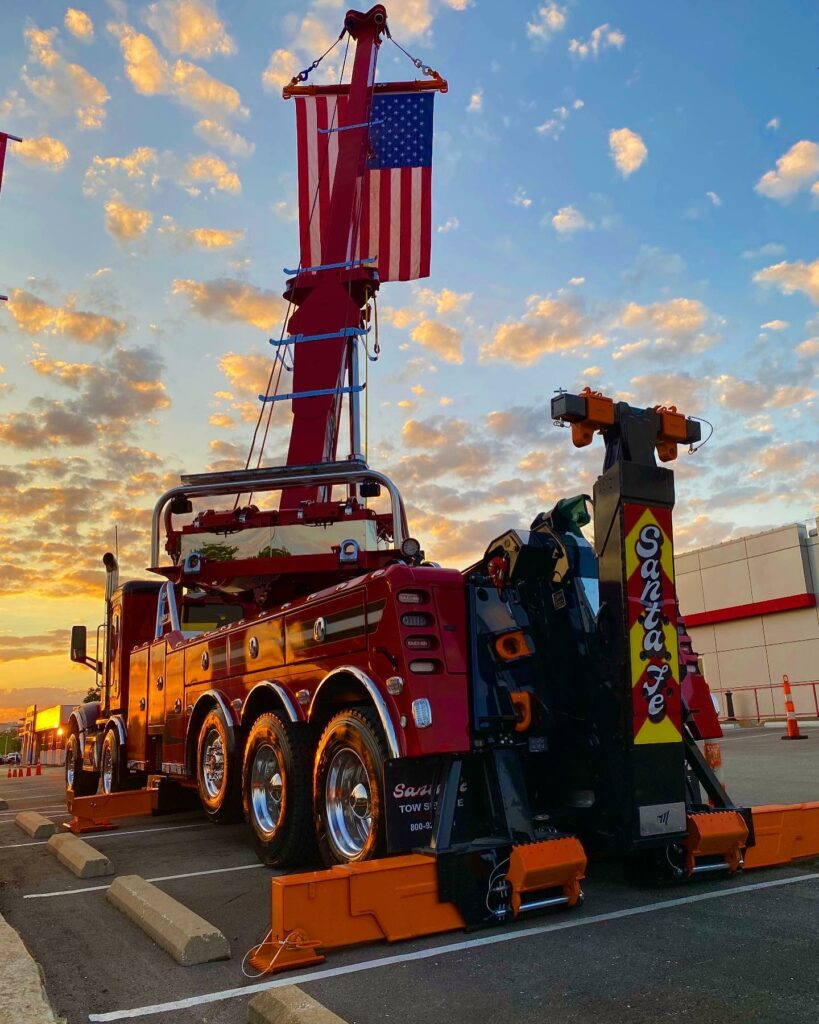 From a pull-start to tow across town — or across the nation — you can count on Santa Fe Tow Service to get you back on the road promptly and professionally. All of our trucks come with an experienced operator who can perform any task that you may need, no matter the vehicle size.
If you have a unit stranded on the road, one of our heavy-duty trucks can tow it to the destination of your choice in a professional and timely manner. We will travel anywhere in the United States to make your situation is as easy and stress-free as possible.
Recognized as one of Kansas City's finest, our fleet of signature, red under lift trucks are the most modern and technically advanced in a four-state area. All of our trucks are equipped with large under lifts to secure your vehicle while it is being transported. We also have wheel lifts if needed in order to ensure a completely safe tow.