Proudly Serving The Surrounding Area
At Santa Fe Tow Service Inc., we believe that no job is too big or small. So, when fellow drivers are stuck and need towing services, we respond without hesitation. Our vehicles are equipped to handle anything from passenger vehicles to full-size buses.
And because we've been working and living in the area for decades, we know the streets better than anyone. Whether you've been in a fender-bender along highway 169 or shredded a tire out on K-10 near the North Shore Estates, we know how to find you quickly.
To learn more about our 24/7 Tow Truck Service and to speak to a member of our team, call us at
Our operators attend regular trainings in addition to their Wreckmaster and Towing and Recovery Association Certification
Choose Santa Fe for high-quality services near you.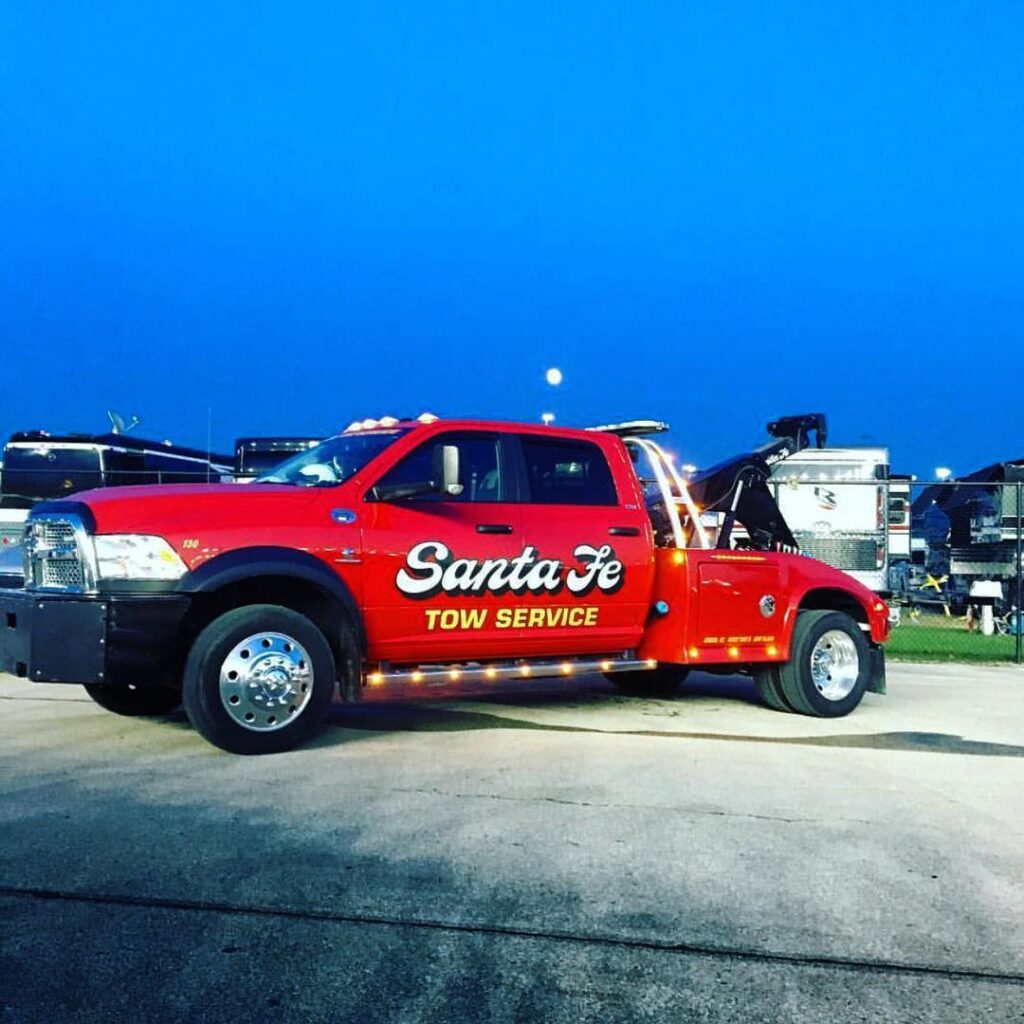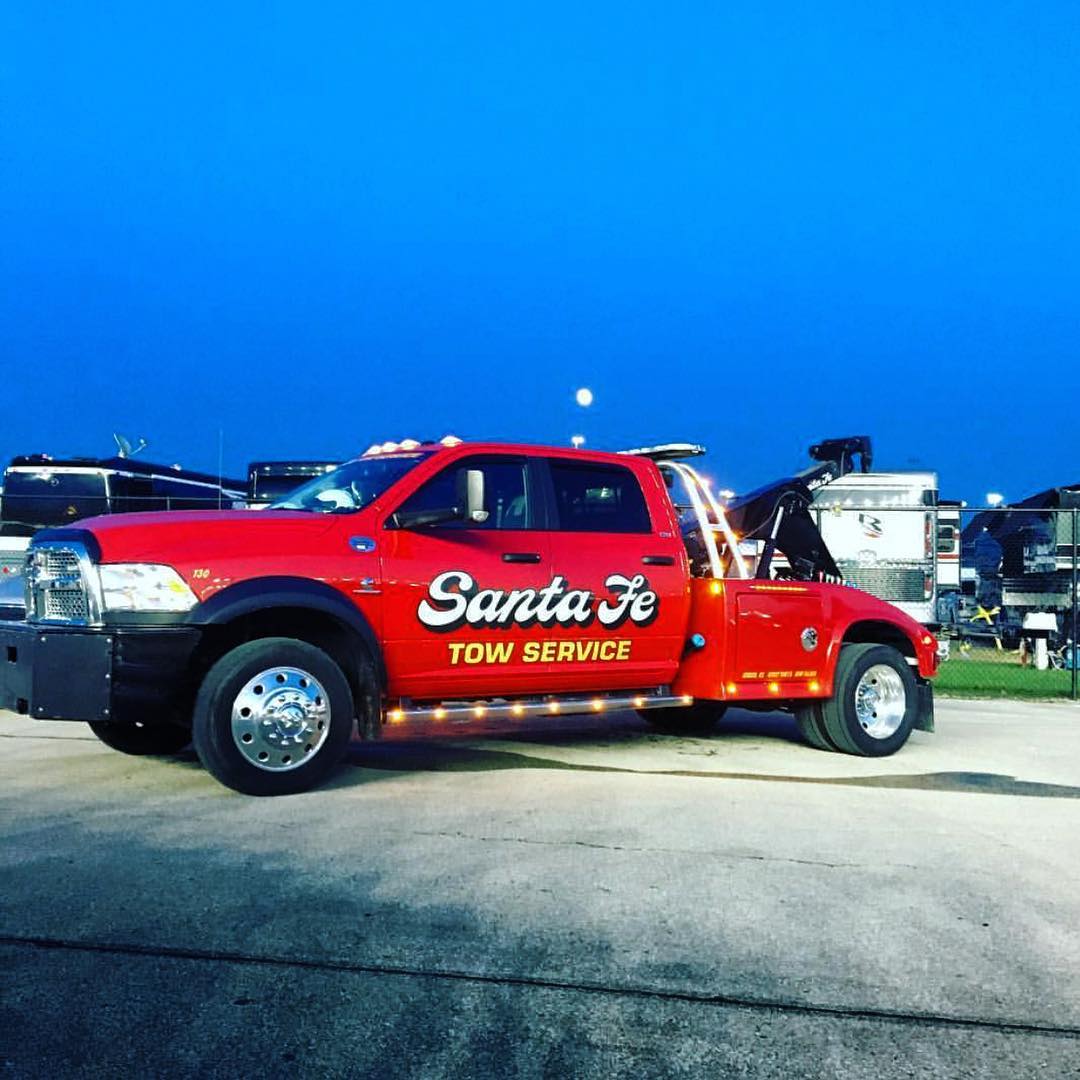 From basic to large-scale recovery, our services include:
Passenger Vehicle – Our rollbacks are capable of safely transporting all-wheel-drive SUVs, pickups, and custom vehicles.
Commercial – Commercial semi drivers rely on us to help them make important deliveries. A breakdown can be a major setback when your livelihood depends on timely arrival.
Equipment Hauling – We are equipped to transport heavy equipment such as tractors, excavators, and forklifts.
Heavy Duty – Heavy duty vehicles can transport anything from buses, semi's, tractors, to motorhomes and trailers.
Roadside Assistance – We even offer services for helping you out with jump-starts, lockouts, or fuel deliveries.
Operating With More Than 80 GPS-Equipped Vehicles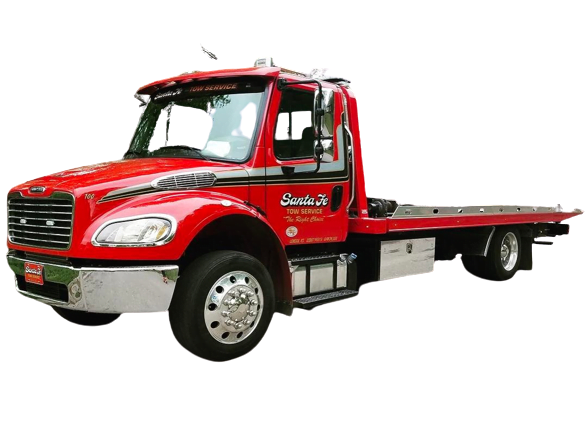 Light Duty
We regularly dispatch vehicles designed to retrieve passenger cars in small spaces such as parking garages, narrow alleys, and steep inclines. Give us a call if your vehicle won't move on its own and needs to be transported to a service shop.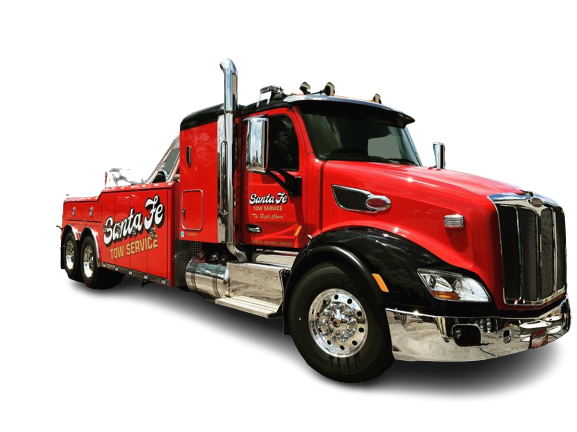 Medium Duty
Very few recreational drivers can fix engine problems on their RV or camper. Service vehicles in our fleet can move RVs, large pick-ups, vans, tractor-trailers, and campers to your preferred dealership or repair shop.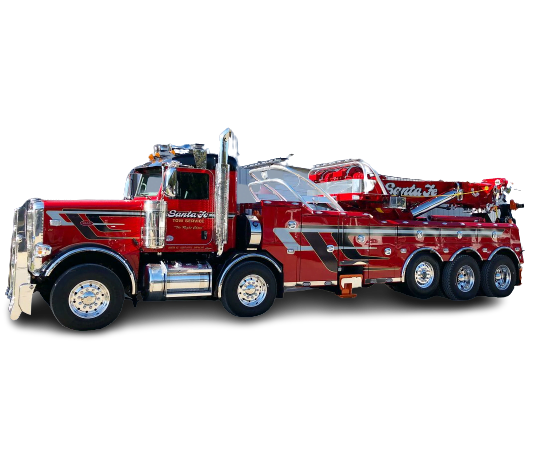 Heavy Duty
Not all companies have vehicles capable of handling commercial vehicles such as eighteen-wheelers, harvesters, tractors, and garbage vehicles. Two of our vehicles have a 65-ton boom lifts, making us the go-to company for semi drivers and local farmers.
Our Drivers are all Trained Professionals
We're proud of the extensive fleet of vehicles that we've built over the years. And we love using them to do the rewarding work of getting residents out of difficult situations. This isn't just a job for us, we are continually learning and growing as professional operators and understand the importance of our jobs.
Our work involves some very risky situations that demand quick thinking, technical knowledge, and the ability to perform at a high level under stressful circumstances. We never send inexperienced drivers out in the field. When you call us, expect to receive service from a capable, versatile operator who takes their job seriously. Being friendly, respectful, and professional is just as important as properly connecting our vehicles to yours. We also have available tow trucks in Overland Park, Blue Springs, Jackson County, Kansas City, Odessa, and everywhere in between!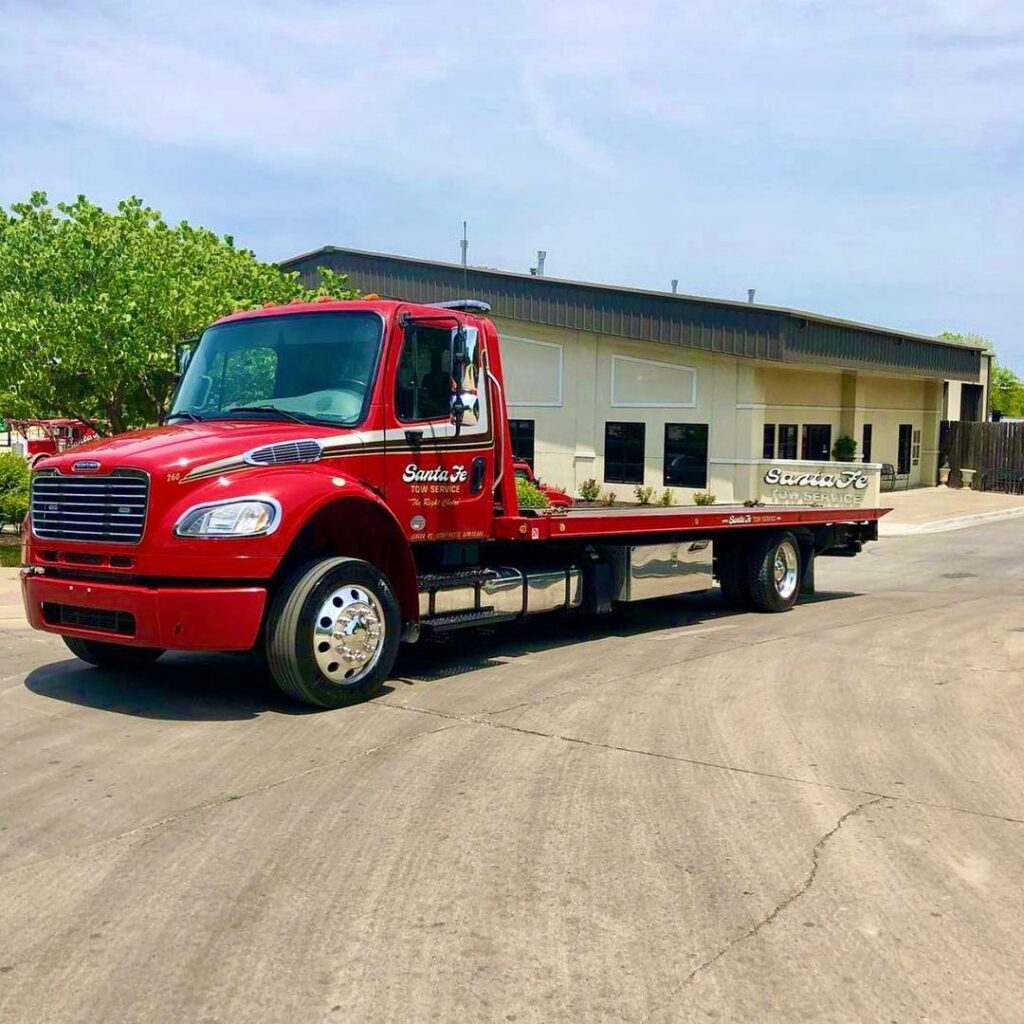 Contact us for towing in Olathe! We operate 24-hours a day and are happy to take your call.
Jan 30, 2023,
Marshall W.
"
Really quick. Super friendly
"
Amazingly smooth service… everything from scheduling to pickup to hauling to drop off to payment! Amazingly great! Thank you for a great experience!
"
The driver was on time as expected, and very helpful with the situation.
"
Zach came in the middle of the night and saved me. True pleasure to work him and staff… First class operation and I would recommend Sante Fe for all my towing needs… REAL Professionalism
"
Fast and friendly, definitely recommend!
Powered by
Whiterail
Disclosure
The reviews displayed may or may not be a complete set. Reviews may be removed if they:
i. Are abusive. An abusive review or comment is one that makes personal attacks, threatens, or harasses others, or uses profanity.
ii. Violate privacy. Reviews that mention specific names of individuals or personal information in a manner that is inappropriate and/or unrelated to the performance of the service rendered are subject to removal.
iii. Are not from a current customer.
iv. Contain material falsehoods.
v. Are deemed inappropriate.
To encourage all feedback, positive or otherwise, an equal incentive for reviews, regardless of rating, may have been provided to the reviewer.
Google reviews provided via APIs https://www.google.com/+/policy/embedded-content.html