Roadside Assistance

Olathe KS
Don't Settle for Less than the Best Roadside Assistance in Olathe
Think back to the last time you called a towing service. Was the driver friendly and sensitive about your situation? Did they remember to take the emergency brake off so your car's tires didn't drag? How long did you have to wait before help arrived? At Santa Fe Tow Service Inc., we've thought about every element of a competent towing service.
Though our reputation is stellar, it won't stay that way if we rest on our laurels. We take our customer satisfaction seriously and constantly work to improve our services.
Whether you're a daily commuter or a commercial driver, if you need emergency roadside services, give us a call. Our dispatchers are available 24-7, and having an extensive fleet means that we can answer many calls at once. Our drivers will arrive promptly and can prioritize arrival time if you are in a dangerous situation.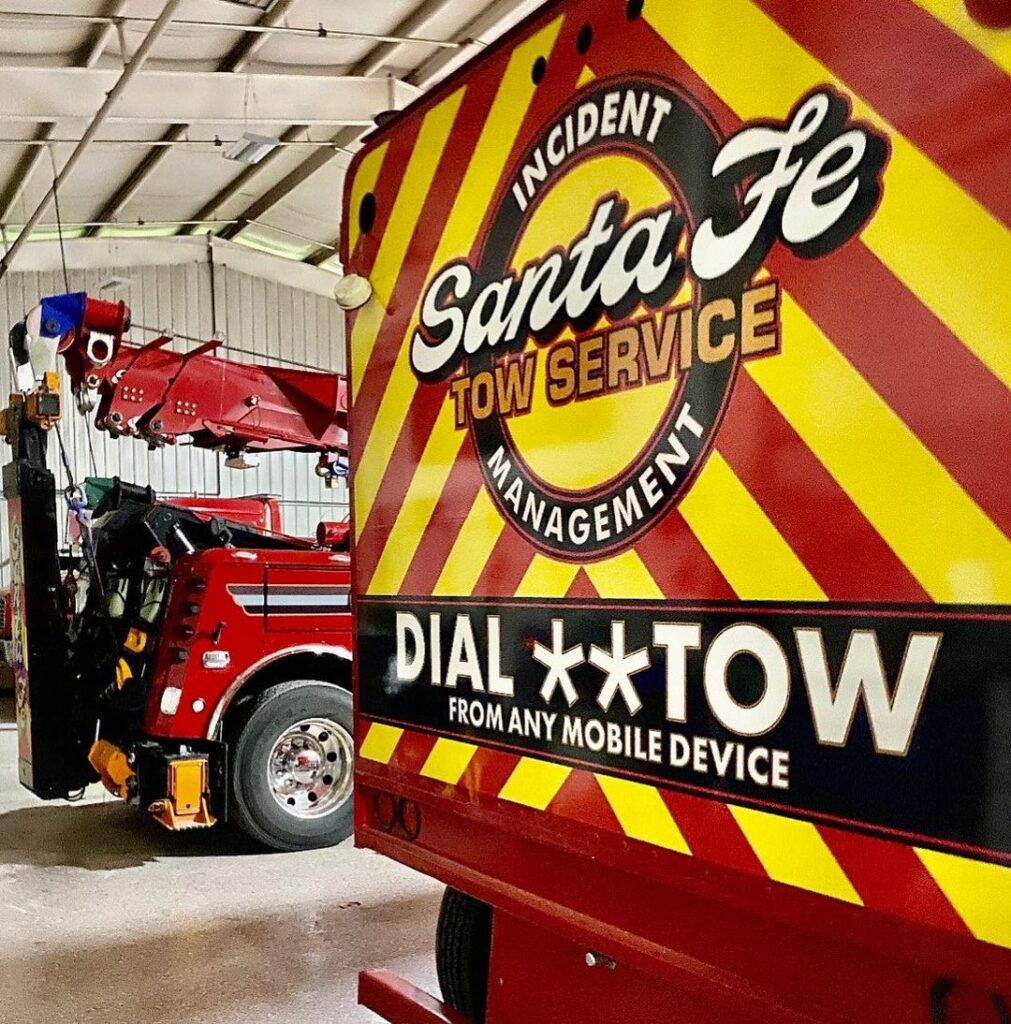 Our mobile road service includes:
Refueling – Didn't make it to the gas station in time? It's okay, we've all been there! Just let us know what you need, and we're happy to deliver fuel so you can get moving again.
 Oil top-offs – Sometimes an oil leak is discovered too late. And if all the gas stations and parts stores are closed, remember you have us as another option!
Transmission, brake, and coolant replacement – Don't feel like you have to do more damage to your vehicle in order to get it to a repair shop. We are happy to deliver replacement fluids to any location in Olathe.
Flat tire services – Changing a tire is a no-brainer, but…wait! You forgot the spare! Don't worry. We can tow your car back home or to a local tire shop or bring you a spare. We even do flat repair if the puncture isn't in the sidewall.
Jump-starts – Dead batteries happen. Fortunately, it's an easy fix if you have a friend to give you a jump. But when no one's around to help out, we'll gladly get you started again.
Auto locksmith services – Lost keys, lockouts, and broken keys are still common even as more cars are equipped with fobs and keyless entry. We'll help you regain access to your vehicle with our prompt and friendly lockout services.
Stuck in the muck? We'll get you unstuck with one of our tow trucks. We have heavy-duty boom lift trucks capable of retrieving vehicles up to 65 tons, and light-duty trucks that can recover cars from sand, mud, and flooded areas.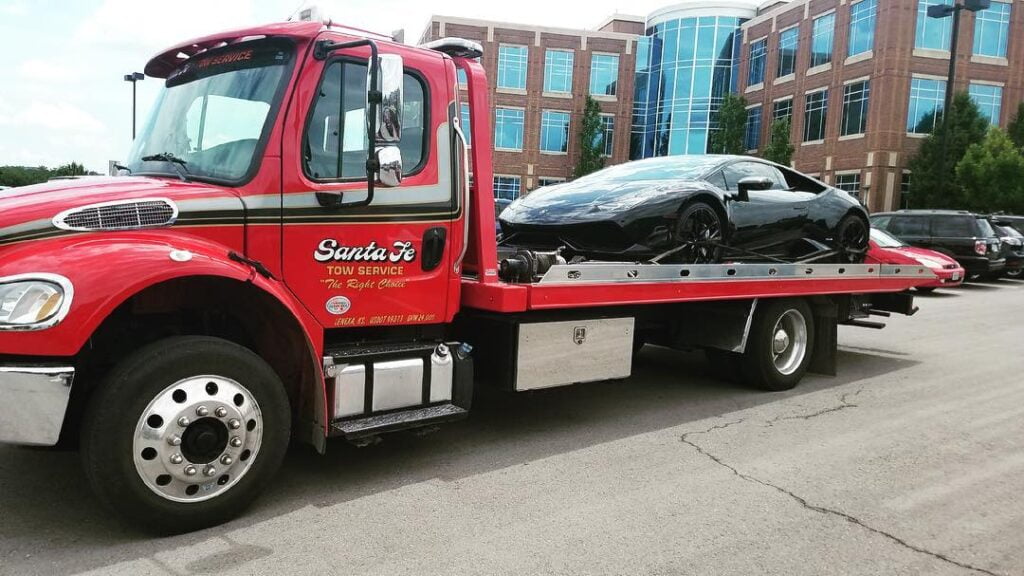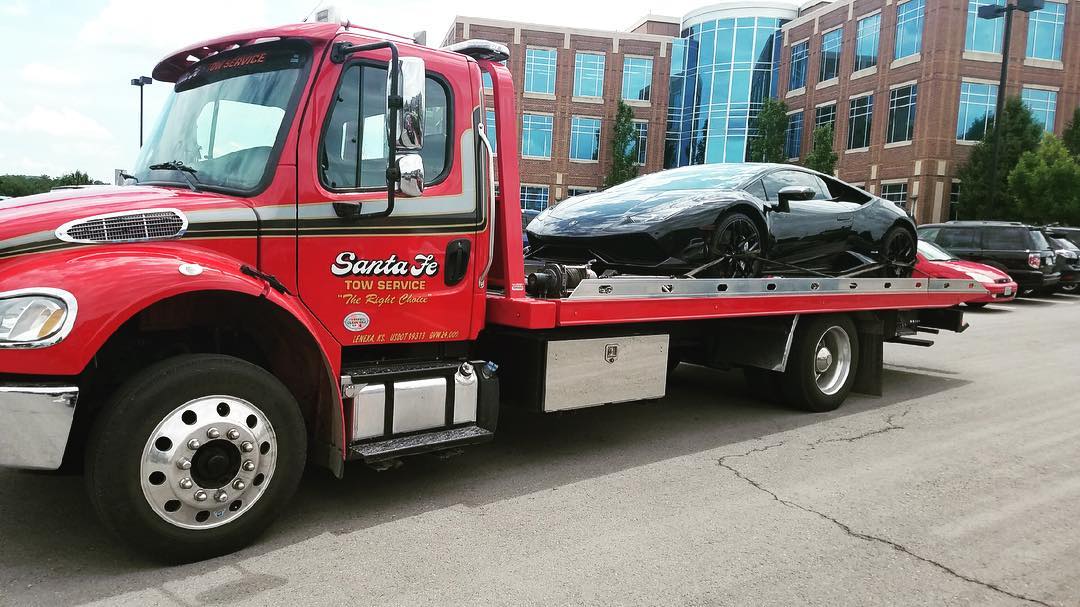 Get Help Wherever You Are in Johnson County
We service the entirety of Johnson County along Interstate 35 and Highway 7. From Lone Elm Park to the Olathe Pointe shopping center, we have you covered. Let us know as much as you can about your situation so we can send the appropriate vehicle.
Our friendly, proficient truck operators love their jobs and take their training to the next level with friendly service and positive attitudes. Call when you need the best road service in Olathe! We also provide our tow truck services in Gardner, Blue Springs, Jackson County, Kansas City, and more!
"
Amazing service. Good quality workers
"
The gentleman was very nice and explained everything to me very well. I'm very happy with my service. He also arrived quickly.
"
The driver showed up extremely quickly and had my semi truck hooked up and ready to go in less than an hour, he was polite and courteous. His knowledge and experience made it a painless and easy experience.
"
Always exceptional. Quick and friendly.
"
I always use Santa Fe tow for all my towing needs. The drivers are always extremely courteous and helpful and it's easy to book a tow with them. Communication and customer service is always top-notch. Whenever I need a tow company Santa Fe is always my first choice well really my only choice because they always show up.
Powered by
Whiterail
Disclosure
The reviews displayed may or may not be a complete set. Reviews may be removed if they:
i. Are abusive. An abusive review or comment is one that makes personal attacks, threatens, or harasses others, or uses profanity.
ii. Violate privacy. Reviews that mention specific names of individuals or personal information in a manner that is inappropriate and/or unrelated to the performance of the service rendered are subject to removal.
iii. Are not from a current customer.
iv. Contain material falsehoods.
v. Are deemed inappropriate.
To encourage all feedback, positive or otherwise, an equal incentive for reviews, regardless of rating, may have been provided to the reviewer.
Google reviews provided via APIs https://www.google.com/+/policy/embedded-content.html