Tow Truck

Jackson County MO
Need a Tow Truck in Jackson County, Missouri?
The need for tow services never comes at a convenient time. Fortunately, for the residents of Jackson County, MO, tow trucks are available day and night. Santa Fe Tow Service Inc. proudly services a wide range of cities including Independence, Lee's Summit, Grandview, and Buckner.
Our trucks are fully equipped to handle not only passenger vehicles but semi-trucks and heavy cargo as well. Recognized as one of the county's finest, our fleet of underlift trucks are the most modern and technically advanced tow trucks in the industry. Each one of our trucks is equipped with large underlifts to ensure that your vehicle is secure while being transported. We also have wheel lifts in order to ensure a completely safe tow.
To learn more about our 24/7 Tow Truck Service and to speak to a member of our team, call us at
There's no job too large or small for our fleet of capable tow trucks.
Choose a towing company with a history in the area and praise from first responders and commercial drivers alike.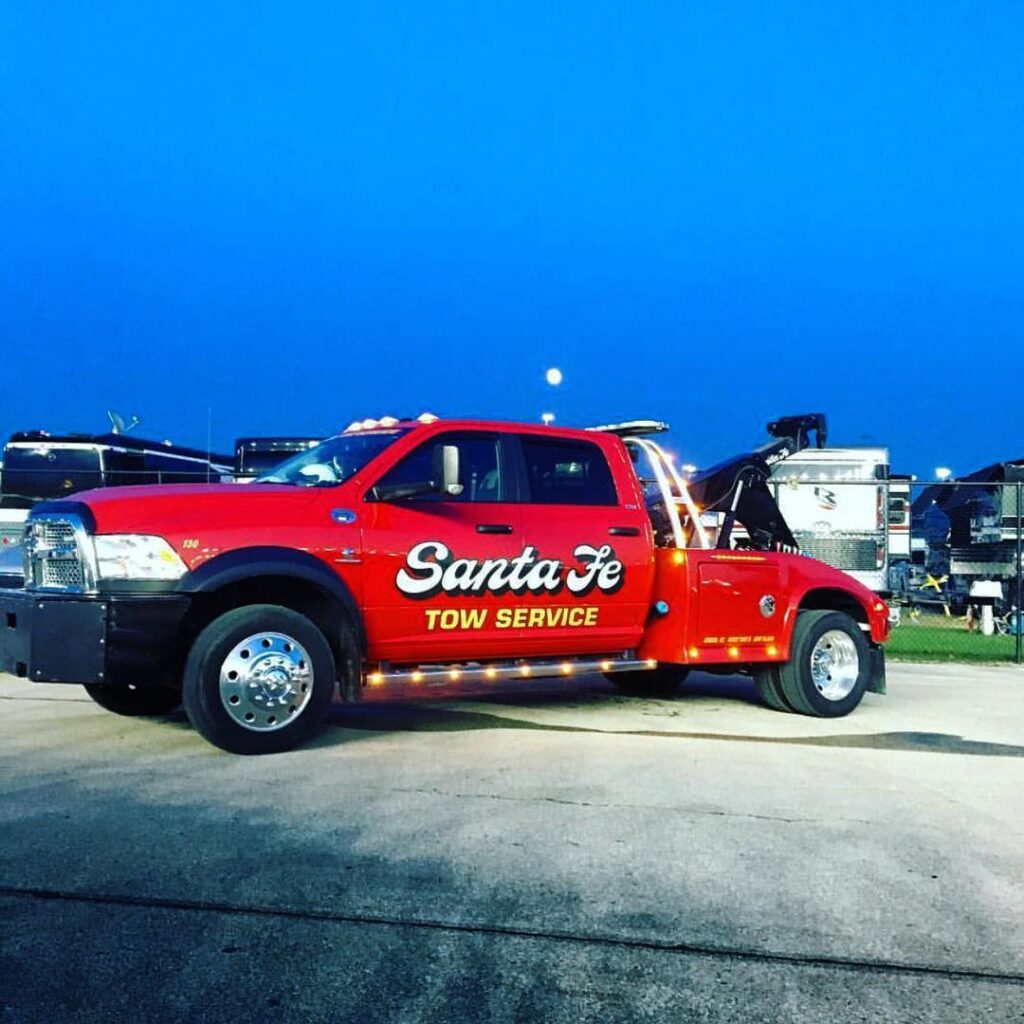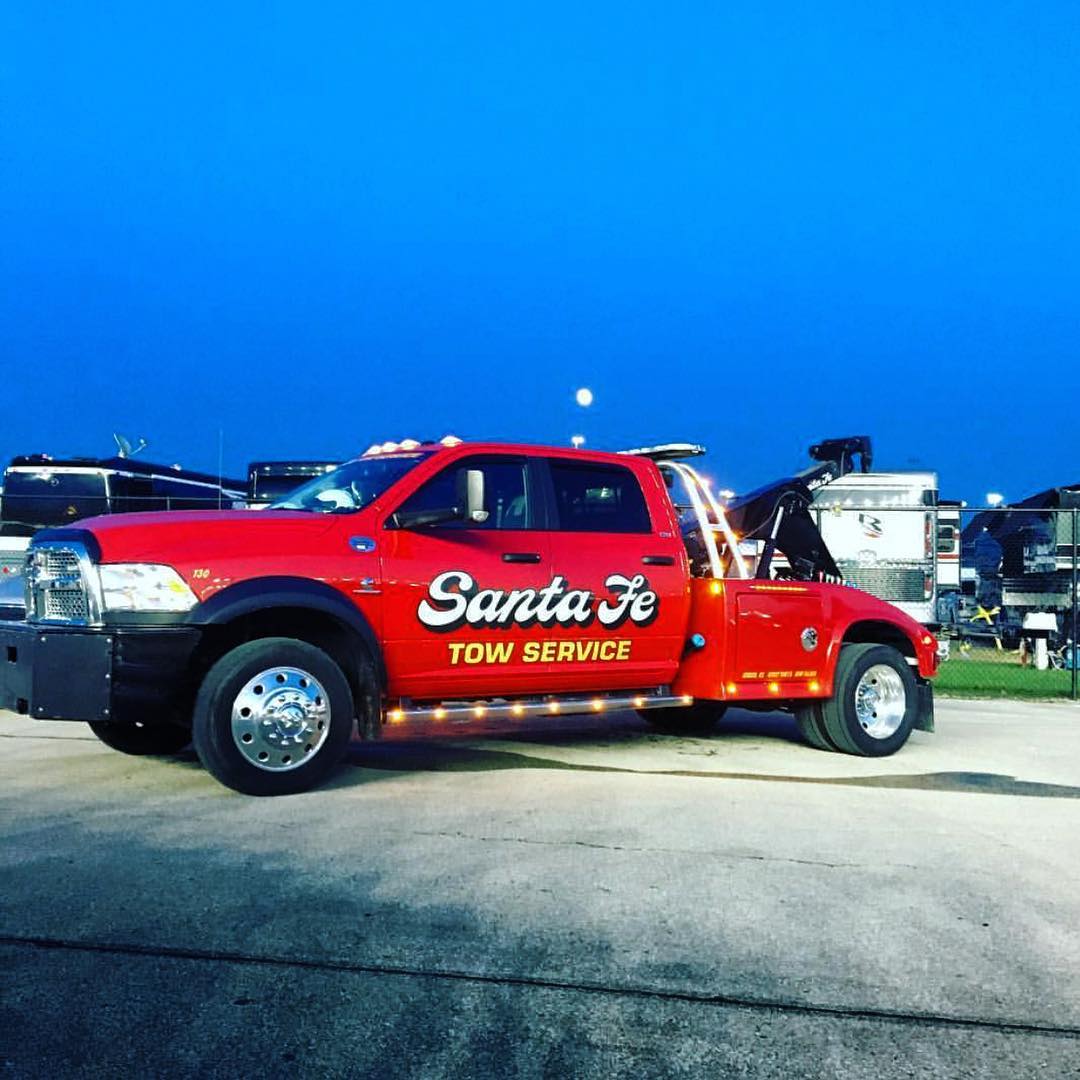 Towing Services Available County-Wide
Our fleet includes all capacities. From landolls and service trucks to recovery vehicles, we outfit them with the best equipment and consistently keep them in excellent working order. It sounds strange, but towing is a craft. And we take great pride in our ability to act swiftly and skillfully even in the most high-pressure situation. We expertly tow anything including cars, trucks, semi-tractors, motorcycles, and RV's.
Keep our number on hand in case of an emergency. We are available 24-hours a day
All of Santa Fe's tow truck operators have completed rigorous training through Towing and Recovery Association and Wreckmaster Programs and continue to develop their education with ongoing workshops, conferences, and training. We are proud to offer towing service to the residents and visitors of Jackson County, Missouri. We also provide commercial towing in Kansas City, KS, Blue Springs, Joplin, and everywhere in between!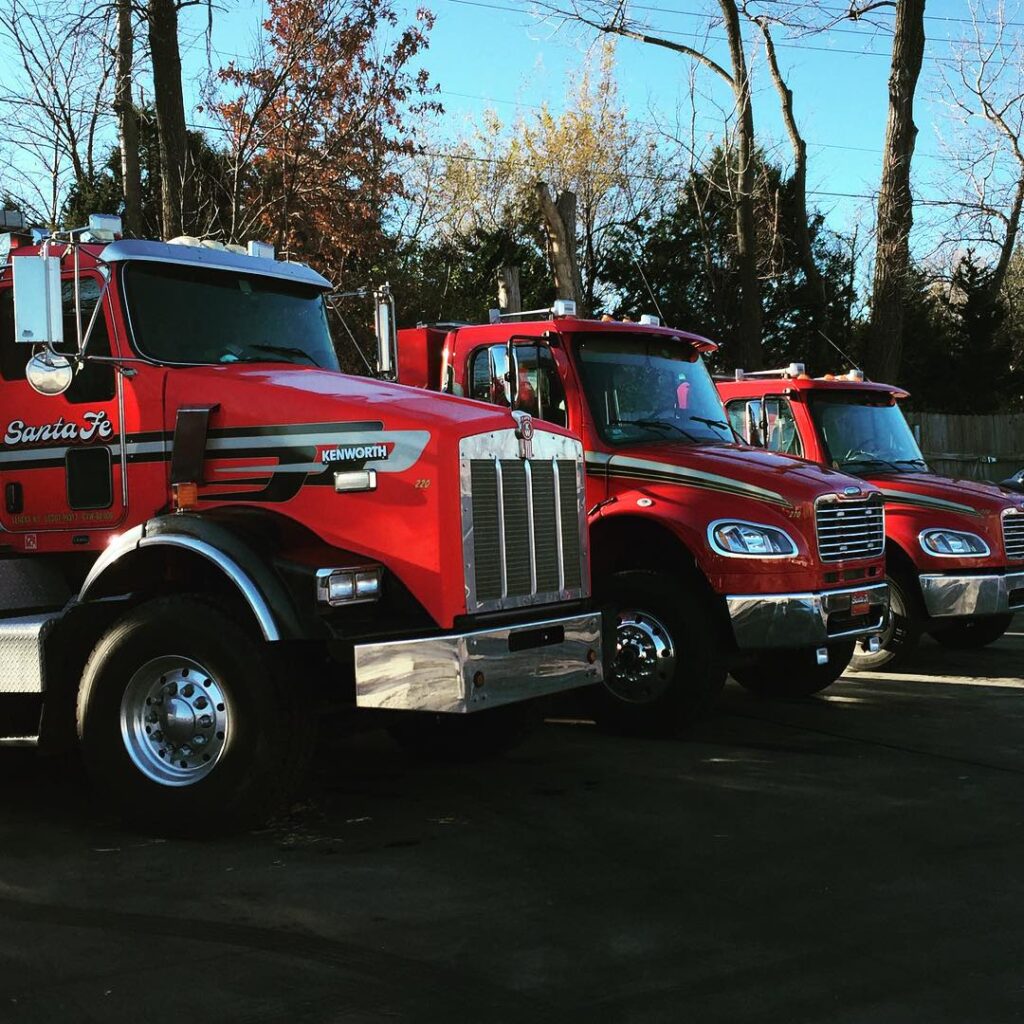 Get in touch for 24/7 towing service!
"
It was excellent and the drivers were so courteous and professional
"
I had gotten a flat tire and didn't have any gloves in the car and knew my hands would freeze if I tried to change a tire in this weather. This tow service was very quick and the gentleman that helped me didn't talk down to me in any way (which I've come to expect as a woman when it comes to cars..) and it honestly took what could have been a horrible morning and made it not so awful 🥰
"
Whoever the fella was, he was nice. Good work, safe and fast.
"
Fast and Excellent Service. Driver was courteous and helpful. Highly Recommend
Powered by
Whiterail
Disclosure
The reviews displayed may or may not be a complete set. Reviews may be removed if they:
i. Are abusive. An abusive review or comment is one that makes personal attacks, threatens, or harasses others, or uses profanity.
ii. Violate privacy. Reviews that mention specific names of individuals or personal information in a manner that is inappropriate and/or unrelated to the performance of the service rendered are subject to removal.
iii. Are not from a current customer.
iv. Contain material falsehoods.
v. Are deemed inappropriate.
To encourage all feedback, positive or otherwise, an equal incentive for reviews, regardless of rating, may have been provided to the reviewer.
Google reviews provided via APIs https://www.google.com/+/policy/embedded-content.html