Santa Fe Tow Service is committed to providing exceptional service for your transportation or recovery needs at a fair price
Over the course of its 30-year history, Santa Fe Tow Service has grown from a single truck operation to a multi-million dollar venture. The cornerstone for this growth has been a long-standing reputation for reliable, efficient service, achieved through a combination of first-rate people and first-class equipment.
Santa Fe Tow Service strives to be the best in the industry with the utmost care for safety, professionalism, and courtesy. Our fully trained and certified operators are capable of towing or recovering a vehicle or commodity of any size with our modern fleet of light, medium, and heavy duty wreckers. We are prepared to serve you with the latest technology, best equipment, and first and foremost, expert personnel.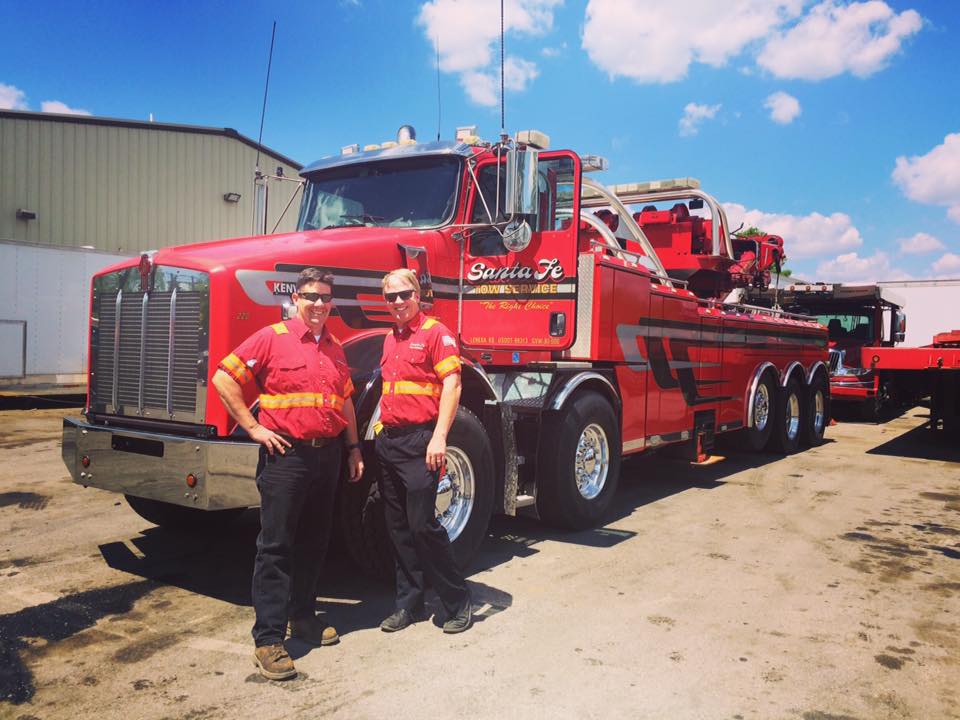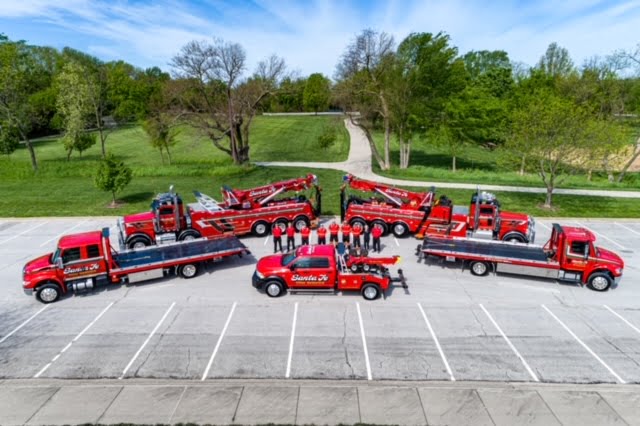 Today, Santa Fe Tow Service boasts a fleet of over 80 trucks – including, light, medium, and heavy duty wreckers, as well as rollbacks, landoll trailers, auto transporters, and air cushion units. All of which use the latest in technology to ensure the safe recovery of your vehicle and are equipped with GPS tracking capabilities to ensure we can dispatch the nearest truck to you as soon as possible.
Santa Fe Tow Service employs a workforce of 75 professionally trained personnel including 24/7 dispatchers, fully certified operators for light, medium, and heavy duty towing and recovery services, and an excellent management team that keeps everything running smoothly. With a 9000 square foot, state-of-the-art building, and three impound lots in Kansas and a 6,000 square feet, state-of-the-art building and impound lot in Missouri, Santa Fe Tow Service is equipped with the facilities necessary for success.
Get in touch for 24/7 towing service!
Carrie Kupchin (Vice-President)
Carrie Kupchin, Vice President, joined the Santa Fe Tow team full time in 2010. Before joining Santa Fe Tow Service, Carrie started her career in the mid-1980s as a mail clerk Carrie Kupchinat a small mutual fund company on the Plaza. As that company grew from 125 employees to over 3,000, so did Carrie's opportunities for personal and professional growth. Carrie quickly worked her way up from the mailroom clerk to Senior Forecast Analyst in the Call Center after her 18+ years' experience.
Carrie utilizes the experience and skills she gained while working for American Century Investors. She also realizes the rewards and opportunities she received from leaders and mentors who invested in her because she had the internal drive to grow and learn. The foundation of Carrie's leadership style was formed by her mentors and leaders that showed her the true characteristics of a leader. Carrie has built upon that foundation to create her very unique leadership style where she focuses on the strengths of her team members so they too can be placed in jobs that allow them to succeed. She often refers her leadership style as "Leading with Love".
Carrie is responsible for human relations, employee health and retirement benefits, budgeting, new business development and financial analysis, marketing, technology advancement and developing training and policies.
Carrie enjoys traveling, long walks on the beach, spending time with family and friends. Carrie holds a seat on the Board for Directors for the Kansas City Automotive Museum.