Semi Truck Towing

Kansas City MO
Need semi truck towing in Kansas City MO?
Different towing services do different things. Many small towing businesses only have the capacity to do residential vehicles. Others can handle something as big as an RV or an empty tractor trailer. But what about if you have something bigger? What if you need semi truck towing in Kansas City MO? Semi trucks are significantly larger than sedans, even without a full load. Weighing in at several dozen tons, you want to make sure that if you have a loaded semi truck that you can get a tow truck to handle the job. At Santa Fe Tow Service Inc., we not only have the right equipment but have experienced tow truck operators who know the complex techniques a difficult job like semi truck towing requires.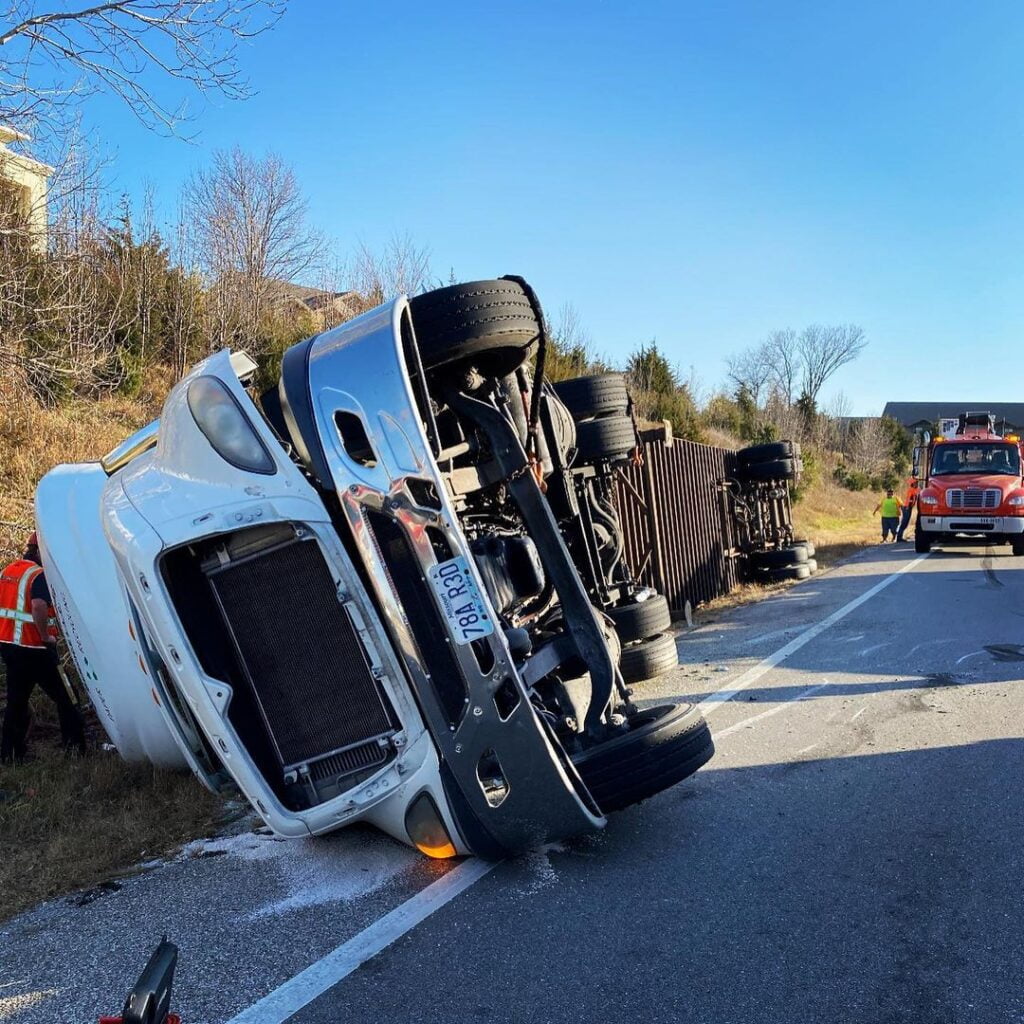 Day or night, call us anytime for towing service!
With multiple locations and 24-hour towing available year round, call us whenever you need help–no matter which Kansas City you're stuck in!
Your tow trucks are strong enough to move semis?
Currently, the maximum weight for semi trucks in Missouri is 80,000 pounds, with a 5500-pound additional allowance for specific freight. Our heavy duty tow trucks have a 360-degree boom lift rated at 75 tons; nearly twice the maximum weight allowed on the roads! These heavy duty tow trucks are reserved for the most difficult jobs, ones that a light or medium duty tow truck can't handle. Special training and certification are required in order for a tow truck driver to operate one of these vehicles because of the high weights and the accompanying danger it presents. Because of this, we make sure each tow truck operator is tested and displays competency operating heavy equipment, including all of the proper safety techniques.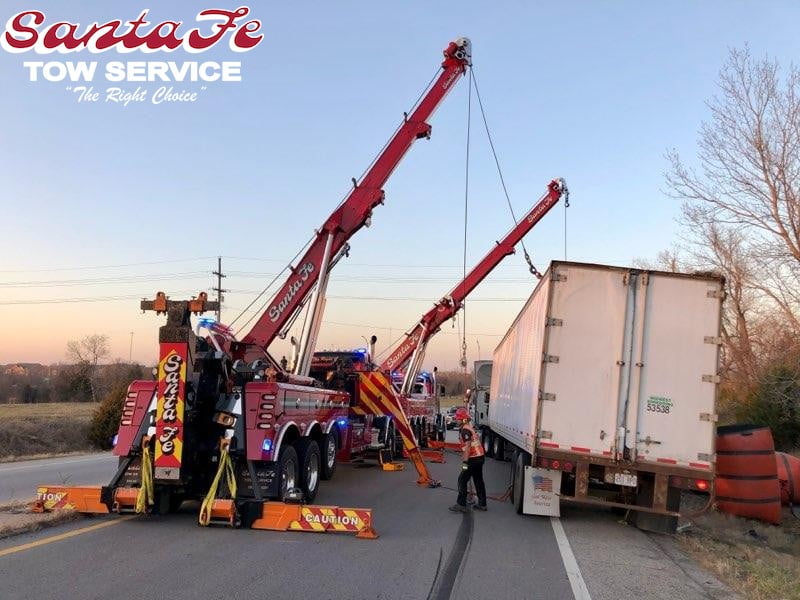 Does towing work if I have an overturned semi?
An overturned semi is a special case. And because of everything involved, it's also one that often can't wait.
Many times, an overturned semi truck blocks several lanes of traffic. If your truck needs uprighting, tell us right away so we can take the necessary steps to divert traffic and get everyone home safely.
Uprighting a semi is a delicate process, and careful precautions are taken for both the safety of the nearby people as well as the vehicle itself. We use an airbag recovery system to lift the truck precisely and minimize danger.
If your truck isn't in drivable condition, we'll get it off the road for you. We can tow it to one of our secure storage facilities along with your cargo so you can get the repairs you need and get back on the road.
Choose us for any towing service in Kansas City MO!
Our versatile towing company can handle any kind of towing you need, and much more! Whether you need RV towing or simply need a jump through our roadside assistance service, we've got you covered. And remember that we're always available for emergencies! So whenever you and your vehicle–including semi trucks–need towing in Kansas City MO, call or contact us first! We also provide our towing services in Joplin, Blue Springs, Odessa, and more!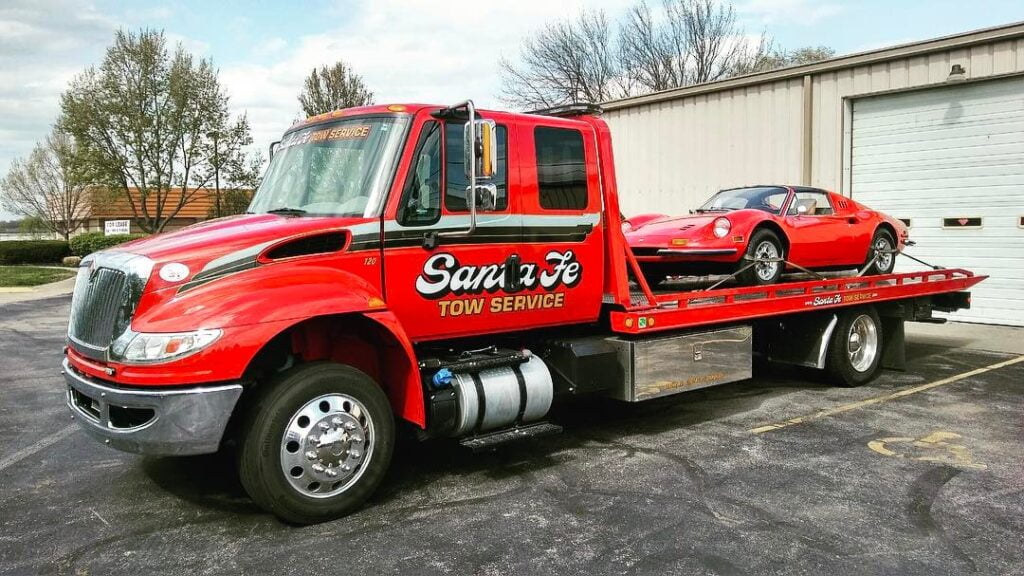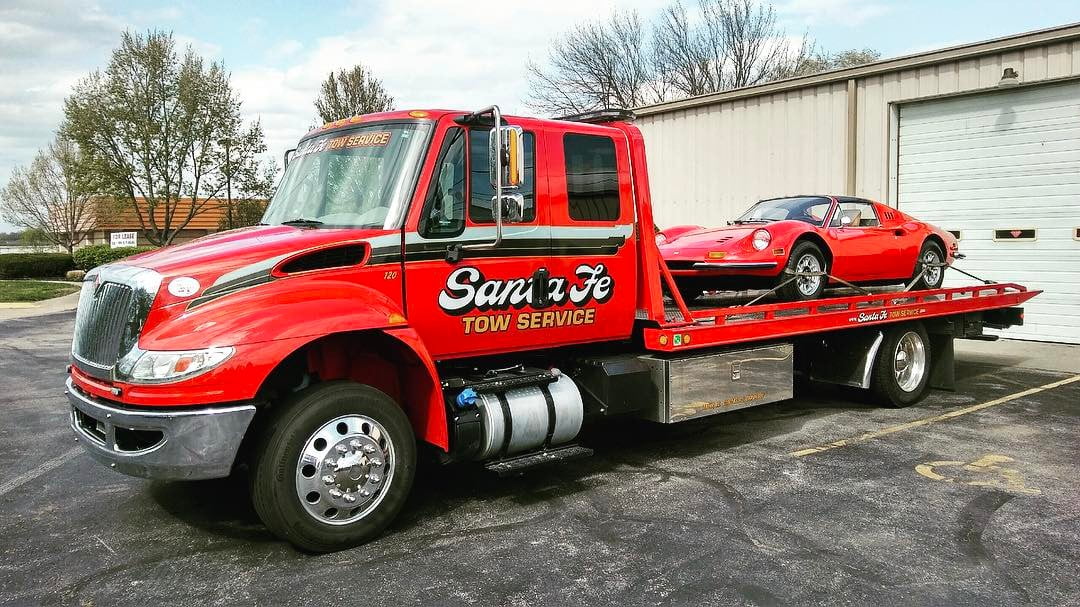 Jan 30, 2023,
Marshall W.
"
Really quick. Super friendly
"
Amazingly smooth service… everything from scheduling to pickup to hauling to drop off to payment! Amazingly great! Thank you for a great experience!
"
The driver was on time as expected, and very helpful with the situation.
"
Zach came in the middle of the night and saved me. True pleasure to work him and staff… First class operation and I would recommend Sante Fe for all my towing needs… REAL Professionalism
"
Fast and friendly, definitely recommend!
Powered by
Whiterail
Disclosure
The reviews displayed may or may not be a complete set. Reviews may be removed if they:
i. Are abusive. An abusive review or comment is one that makes personal attacks, threatens, or harasses others, or uses profanity.
ii. Violate privacy. Reviews that mention specific names of individuals or personal information in a manner that is inappropriate and/or unrelated to the performance of the service rendered are subject to removal.
iii. Are not from a current customer.
iv. Contain material falsehoods.
v. Are deemed inappropriate.
To encourage all feedback, positive or otherwise, an equal incentive for reviews, regardless of rating, may have been provided to the reviewer.
Google reviews provided via APIs https://www.google.com/+/policy/embedded-content.html