Heavy Duty
Winching & Recovery

Service
Heavy Duty Winching Service Near Me
Santa Fe Tow Service offers 24/7 emergency heavy duty winching and recovery services to the greater Lenexa area and Kansas City. No job is too complex for our team of professional problem solvers. Rolled over semi? No problem. Did your tractor go for an unplanned swim? We will fish it out for you! Jackknifed truck in the middle of a highway? We will clear it up quickly and safely. We see our fleet as an investment in our business which is why we are constantly adding to it and making sure all our wreckers, rotators, and trucks are in perfect working condition. When you choose to work with Santa Fe, you're choosing peace of mind.
Give us a call today at (913) 894-5201 and let us help you with your heavy duty needs.
Semi Truck Winching Service
Low Bridge Semi Recovery Service
Sunken Tractor Trailer Lifting
Off Road Winching Services
Underwater Recovery Services
Cargo Recovery
Trailer Roll-Overs
Trailer Up-Righting
Jackknife Trailers
Reefer Lifting
Trailer Lifting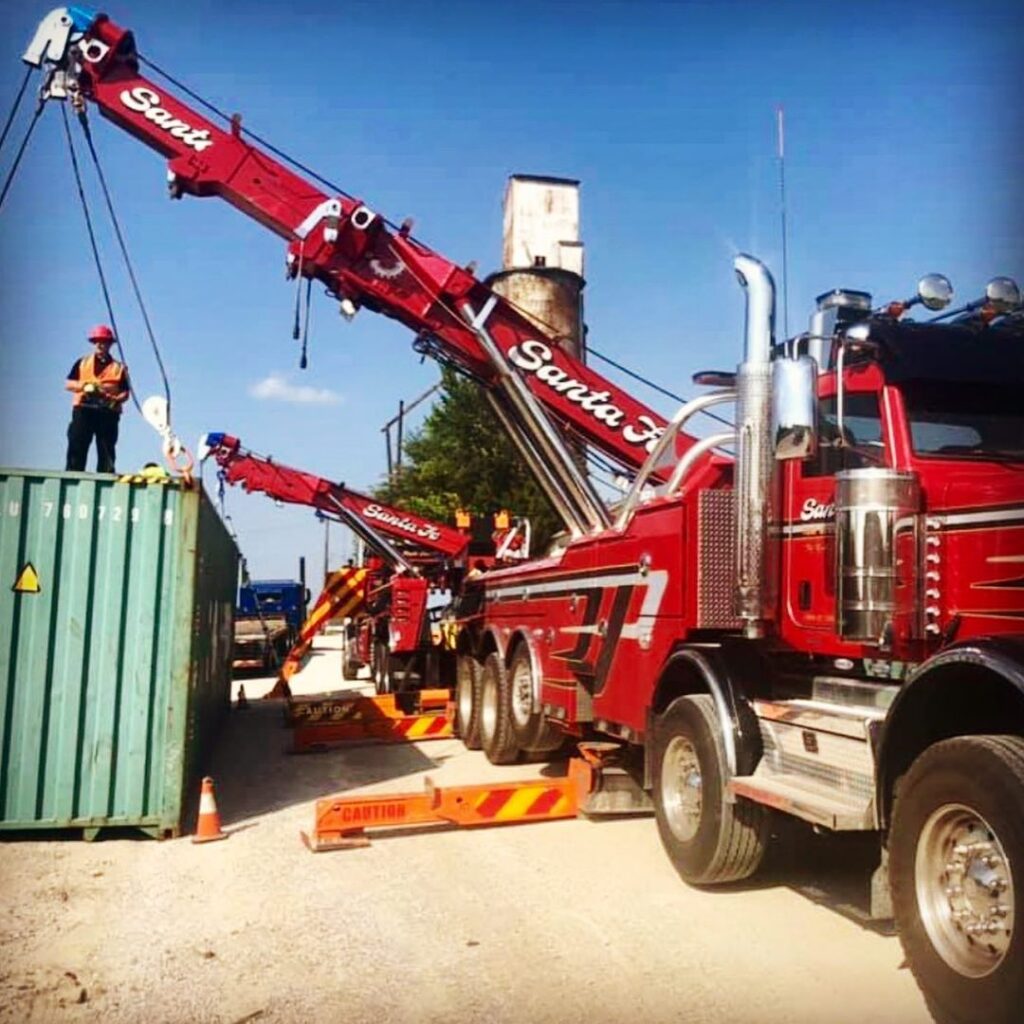 Cargo Load Shifts, Load Swaps and Transfers
Our Lenexa heavy duty towing services include cargo load shifts, load swaps, and transfers. Whether you need to swap loads from one trailer to another or pick up an extremely heavy load from the ground, we have all the equipment and expertise necessary to get the job done right. Let us help you get back on the road and back to your loved ones. For more information about our heavy duty towing services, click here, or reach out to us directly at (913) 894-5201.
Get in touch for 24/7 towing service!
Heavy Duty Towing Services in Kansas City, KS
Santa Fe Tow Services provides safe and reliable 24/7 emergency roadside assistance and heavy duty towing to Lenexa, KS.
Heavy Duty Towing Services
50 Ton Rotator Service
Big Rig Tows
Heavy Off Road Winching
Truck Roll Overs and Wrecks
Cargo Recovery and Cargo Transport
Cargo Transfers
Heavy Load Shifting
Road Tractor Swap-outs
Leaning Trailers
Forklift Service
Towing and Recovery
Mobile Loading Dock
Decking and Undecking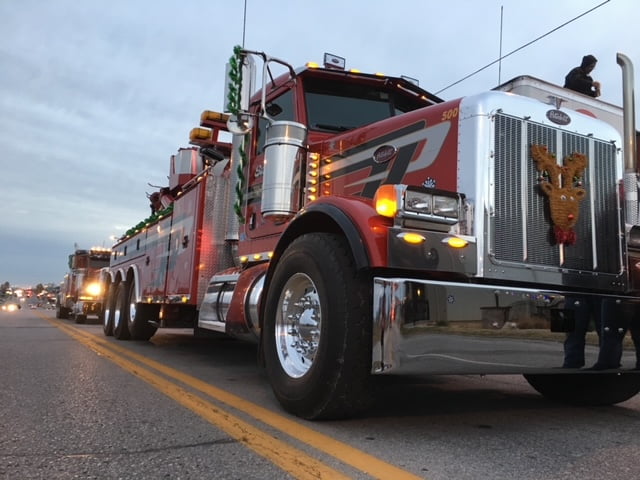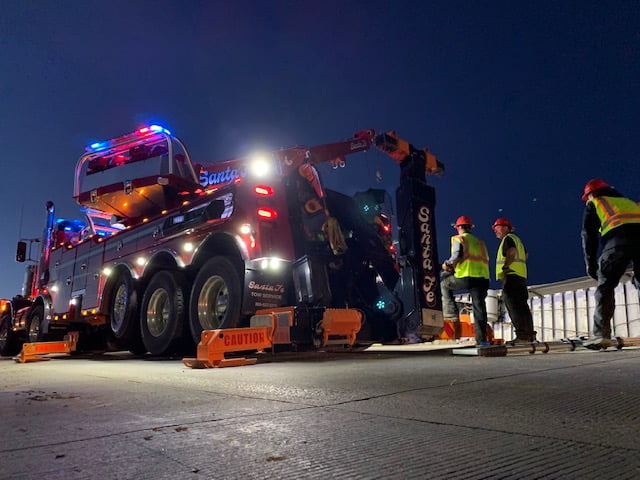 Recovery Services in Kansas City
Recovery services near you. We provide 24/7 Emergency Recovery Services in Lenexa, KS. Regardless of the time of day or the weather, our teams are always on standby waiting to assist you. Your journey will start with our friendly dispatch team who will listen to your needs and match you with the closest certified towing team.
Heavy Duty Towing Services
50 Ton Rotator Service
Big Rig Tows
Heavy Off Road Winching
Truck Roll Overs and Wrecks
Cargo Recovery and Cargo Transport
Cargo Transfers
Heavy Load Shifting
Road Tractor Swap-outs
Leaning Trailers
Forklift Service
Towing and Recovery
Mobile Loading Dock
Decking and Undecking
Heavy Duty Winching and Recovery Service Area
Lenexa, KS, 66062
Lenexa, KS, 66210
Lenexa, KS, 66214
Lenexa, KS, 66215
Lenexa, KS, 66216
Lenexa, KS, 66217
Lenexa, KS, 66219
Lenexa, KS, 66220
Lenexa, KS, 66227
Lenexa, KS, 66250
Lenexa, KS, 66276
Lenexa, KS, 66285
Lenexa, KS, 66286
Kansas City, KS, 66102
Kansas City, KS, 66103
Kansas City, KS, 66104
Kansas City, KS, 66105
Kansas City, KS, 66106
Kansas City, KS, 66109
Kansas City, KS, 66110
Kansas City, KS, 66111
Kansas City, KS, 66112
Kansas City, KS, 66113
Kansas City, KS, 66115
Kansas City, KS, 66117
Kansas City, KS, 66118
Kansas City, KS, 66119
Kansas City, KS, 66160