Our Community Service Commitment
"No one has ever become poor by giving."
Santa Fe Tow Service, the industry leader and largest tow company in the Midwest, is very proud to be involved with the local and international communities we serve. We currently support over 100+ community events each year. Our belief is the more we give back, it is always returned 10 fold. But most importantly, we love the feeling of community and participating with our local neighbors and events that give us purpose. We know our success has come from our local neighbor's support and we are so grateful for this opportunity.
Below are a few of our favorite organizations we support.
"Together the Better We Serve"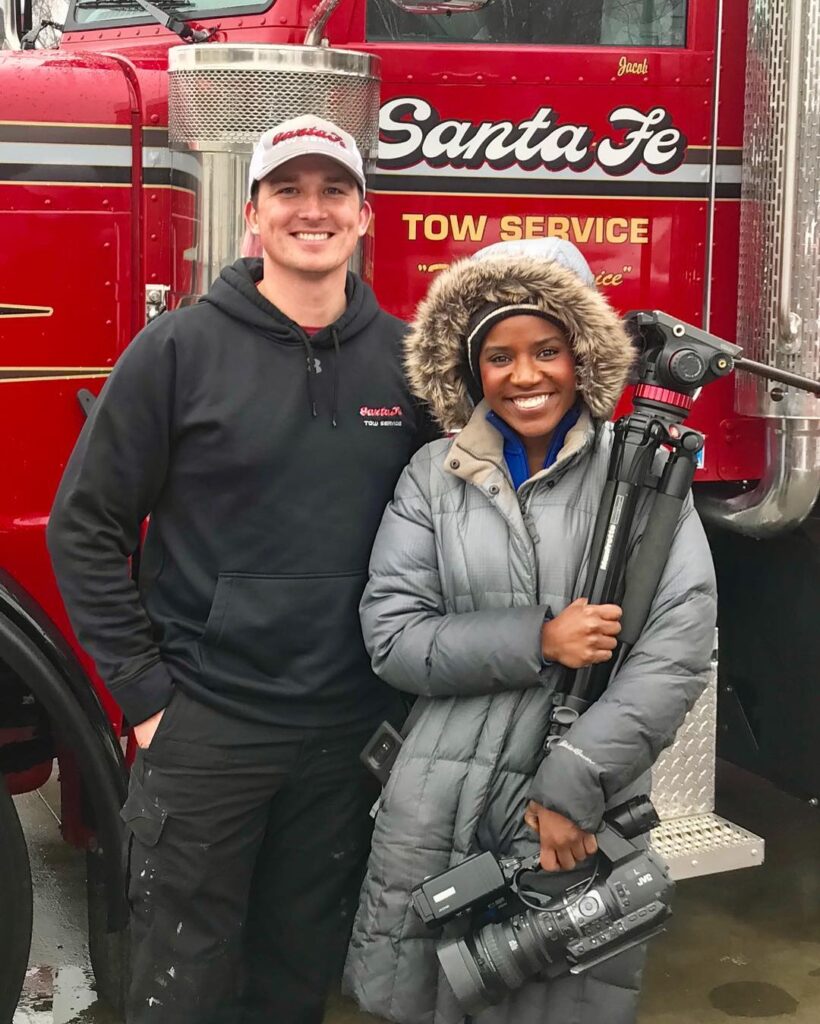 Get in touch for 24/7 towing service!
Serving on Board of Directors
Jon Kupchin – International Towing & Recovery Museum
Jon Kupchin – Executive Treasurer – TowCaps
Carrie Kupchin- Kansas City Automotive Museum
Non-Profits
Kansas City Automotive Museum
Kids TLC
Church of the Resurrection
Pathway to Hope
Johnson County Charitable Foundation
Child Safety Program
Habitat for Humanity
Alternative Solutions of KC
Harvesters Holiday Gift
American Cancer Society
Children's Miracle Network
Make-A-Wish
Bikers for Babies
Head for the Cure
Ronald McDonald House
Noah's Bandage Project
St. Jude's Hospital
Touch-A-Truck Harvesters
MADD Heartland
Special Olympics
Shadow Buddies
Chiefs Ambassador Supporter
The Hunt Family Foundation
Children's Cancer Recovery
Bacchus Foundation
In the Light Performing Arts
Healing House
Special Olympics KC
Special Olympics Joplin
Overland Park Arboretum
Step Beyond Celiac 5 K
Affiliations / Sponsorships
TRAA – Towing & Recovery Association of America
WTRAA – Women's Towing & Recovery Association of America
BBB of Kansas City – A+ rating
BBB of Joplin – A+ rating
Chamber of Commerce Overland Park
Chamber of Commerce Lenexa
Chamber of Commerce Shawnee
Chamber of Commerce Greater KC
Chamber of Commerce Joplin
American Legion
Veterans of Foreign War
Overland Park Fire Department
Lenexa Fire Department
Olathe Fire Department
Kansas Troopers
Kansas Turnpike Association
Wreck Master Certification
International Towing & Recovery Museum
Sports Team Sponsorships
KC Crusaders
Tulsa Shootout
KC Eagles Baseball
Team Kansas Gold
Luis Cadena – individual
Titans Baseball Team
Community Events
OP Convention Center Touch-A-Truck
Blue Valley Recreation Touch-A-Truck
American Royal BBQ
Old Settlers Day Parade
Blue Springs Brew & Chew
St. Patrick's Day Parade
Car Clubs / Shows
Mustang Club of Greater KC
Ferrari Club of KC
KCI Cruise Car Show
Great Car Show at WWII Museum
KC Auto Museum- Cars and Coffee
Crescent Classic Car Rally
KC Trends Fast Friday's
Dancing with the Cars – KC Auto Museum
Poker Run – KC Auto Museum
Scouting – Pinewood Derby KC Auto Museum
Golf Tournaments
Callyn's Course for Hope
Shadow Buddies
Make A Wish
American Legion
JB Hunt
Chiefs Ambassador
Joplin and Lenexa Terminal
Overland Park Fraternal Order of the Police
Shop with a Cop Program
Joplin Fraternal Order of the Police
Shop with a Cop Program
Trunk or Treat
Project ID
Bowling for Kids
Educational scholarships
SFT – Scholarships – up to 6 employees per year
Becas con Bendiciones, INC. Honduras – 5 students
COR – Honduras Scholarships – 4 students
Compassion International – 3 students
Educational/School
Shawnee Mission West Orchestra
Blue Valley High School – Car Smash
Blue Valley Southwest High School
Mill Valley High School – Mock accidents
Blue Springs Educational Foundation