Heavy Duty

Towing Kansas City MO
Get heavy duty towing in Kansas City, Missouri now from our local operators.
Heavy duty towing service is a craft. Keeping vehicles and equipment safe during recovery and transport requires skill and dedication across the board. The heavy duty towing company you choose needs to invest in its infrastructure. That means certified drivers, skilled dispatchers, and the best equipment. At Santa Fe Tow Service Inc. that's what we provide for every customer. We can guarantee the highest quality service because we've built our business on it.
To learn more about our 24/7 Heavy Duty Towing Service and to speak to a member of our team, call us at
You need to get your cargo moving. Our fleet of over 80 vehicles covers the entirety of Kansas City, Mo and the surrounding area
Our massive fleet includes specialized vehicles for towing and recovery of semi's, equipment, machinery, cargo containers, and more.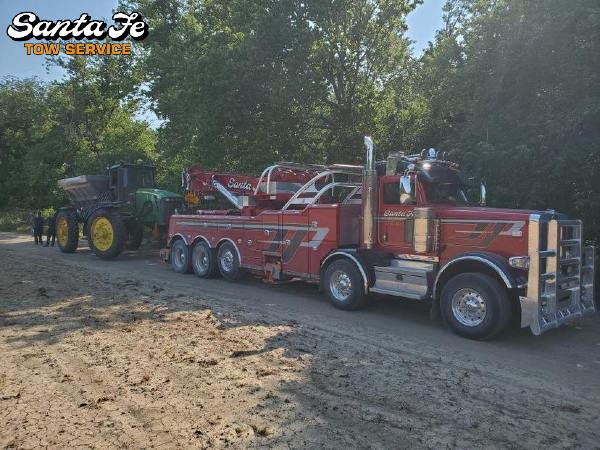 Don't let vehicle trouble keep you from your destination
You are a critical part of a supply line. An accident, breakdown, or another incident can negatively affect that. If you drive long enough it's also just part of the job. You know that the most important thing is to get your vehicle and your cargo moving again. So we can ensure you don't lose a second longer than you already have, we make sure our system is designed to work quickly and efficiently, 24/7.
We're equipped to handle all of your heavy duty towing needs.
Even the toughest recovery operations are no match for our 75-ton boom lifts with full rotation.
Our tow truck company is ready to work for you. Just some of the heavy-duty operations we provide throughout Kansas City, MO includes:
Load transfers/shifts
Interstate hauling
Machinery hauling
Tractor trailer towing
Heavy truck towing
Tractor trailer storage
Tractor trailer pickup
Emergency recovery
Each truck in our fleet comes stocked with large underlifts. We also carry wheel lifts for extreme security.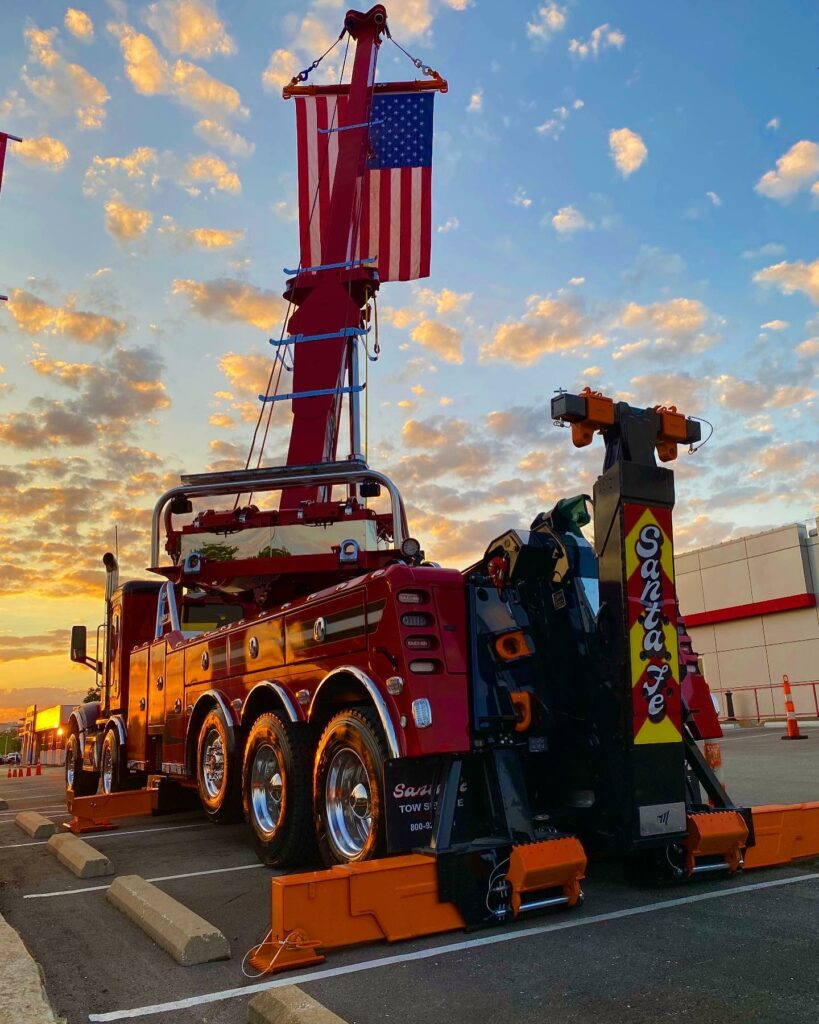 Get in touch for 24/7 towing service!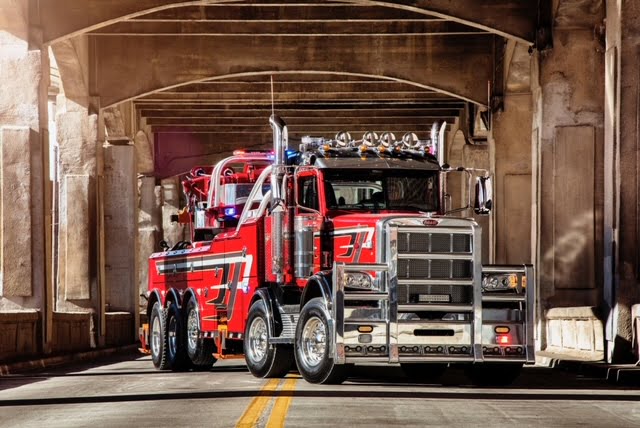 Don't worry about your vehicle or cargo safety. We can securely store it for you.
Solutions aren't always immediate. Take your time. We will help you arrange for pickups, load shifts, vehicle repairs, and more. We have secure facilities in Overland Park, Lenexa, and Olthane. These provide complete security in a gated facility with a full security system.
Contact us for heavy duty towing near you!
Don't wait around for a smaller company only to find out they can't help you. We can transport and recover, or recover and securely store your cargo and vehicle. Our large fleet means we're in your area right now. A 7 day a week, 24-hour dispatch center means we're always connected to you. Get the heavy duty help you need right when you need it. Call or contact us now.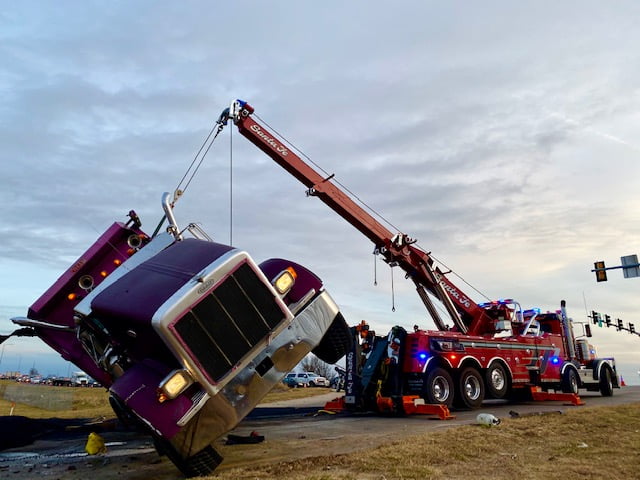 "
It was excellent and the drivers were so courteous and professional
"
I had gotten a flat tire and didn't have any gloves in the car and knew my hands would freeze if I tried to change a tire in this weather. This tow service was very quick and the gentleman that helped me didn't talk down to me in any way (which I've come to expect as a woman when it comes to cars..) and it honestly took what could have been a horrible morning and made it not so awful 🥰
"
Whoever the fella was, he was nice. Good work, safe and fast.
"
Fast and Excellent Service. Driver was courteous and helpful. Highly Recommend
Powered by
Whiterail
Disclosure
The reviews displayed may or may not be a complete set. Reviews may be removed if they:
i. Are abusive. An abusive review or comment is one that makes personal attacks, threatens, or harasses others, or uses profanity.
ii. Violate privacy. Reviews that mention specific names of individuals or personal information in a manner that is inappropriate and/or unrelated to the performance of the service rendered are subject to removal.
iii. Are not from a current customer.
iv. Contain material falsehoods.
v. Are deemed inappropriate.
To encourage all feedback, positive or otherwise, an equal incentive for reviews, regardless of rating, may have been provided to the reviewer.
Google reviews provided via APIs https://www.google.com/+/policy/embedded-content.html