Towing Services

Olathe, KS
Your Towing Service Provider in Olathe, KS
Olathe is home to a wide range of activities for indoor and outdoor enthusiasts. That means more traffic and a greater likelihood of an accident or breakdown. You don't have to worry though. Santa Fe Tow Service Inc. is the area's leading tow truck company. Our 80+ vehicle fleet is equipped to handle even the toughest, heaviest recovery and towing operations. You're never on your own when towing service is required. We are nearby and with a single phone call to our dispatch center; help is on the way.
To learn more about our 24/7 Towing Service and to speak to a member of our team, call us at
What makes Santa Fe Tow your first choice for local towing?
Just some of the services we offer include:
Machinery hauling
Interstate hauling
Tractor trailer storage
Tractor trailer towing
Load transfers/shifts
Tractor trailer pickup
Heavy truck towing
Get in touch for 24/7 towing service!
Specialized Towing in Joplin, MO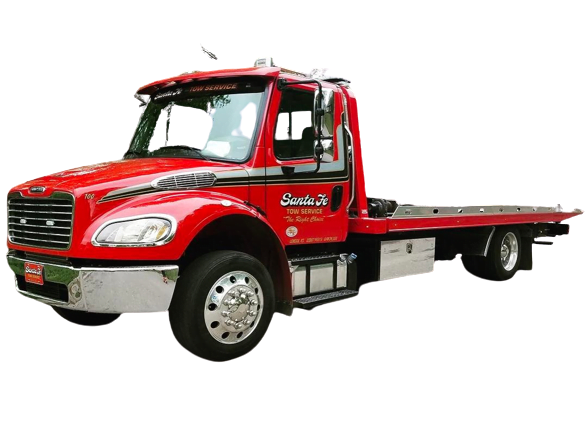 Recreational Vehicle Towing
It's not always possible to get your rec vehicle where you want it to go. Towing trailers frequently pop tires and weight distribution can throw off the handling of your tow vehicle. That can spell major trouble, but it doesn't have to mean the end of your journey. We recover everything from boats to trailers and motorcycles. Our specialty is RV towing service and we'll get you to your destination, the nearest repair facility, or anywhere else you need to go.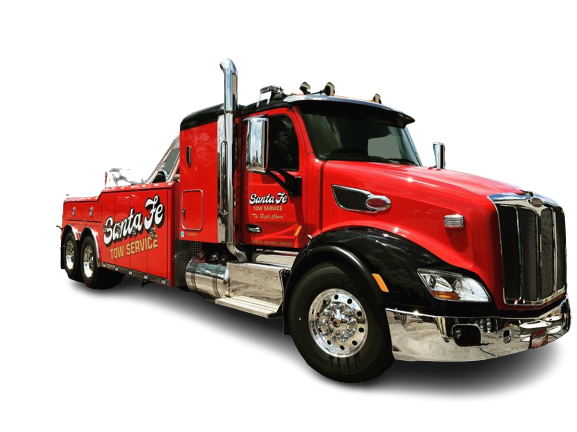 Machine and Heavy Equipment Towing
Olathe is a major thoroughfare on the way to Kansas City. We see a lot of major mack-truck traffic with a wide range of loads. When these vehicles encounter trouble, they need their load to keep moving even if their vehicle can't. We provide heavy equipment hauling and can transfer loads between trucks or onto our own vehicles. Our secure storage facilities make it easy to plan your next move while our heavy duty towing and recovery ensures your truck arrives safely at our facility.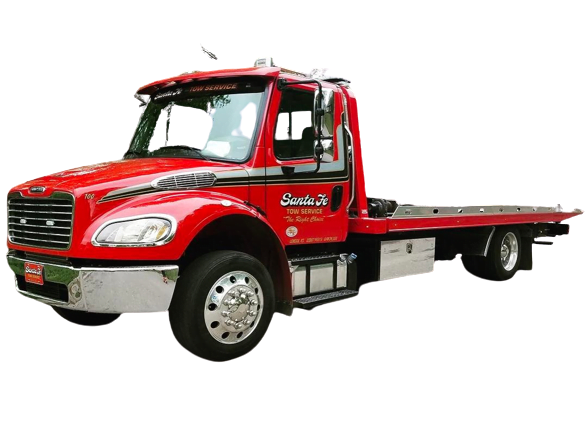 Emergency Towing and Roadside Assistance
Emergencies are never scheduled. You forget to check the gauge and run out of gas. Your oil is low when an engine light pops up. A battery dies and a push start isn't an option. These situations don't always require a tow. Our roadside assistance vehicles are available to help. We can charge your battery, deliver gas and other fluids, and even replace or repair your tire. Get the help you need when you need it most. Call us. We also offer our towing services in Missouri. If you need a tow truck in Lees Summit, Kansas City, Blue Springs, or Joplin give us a call!
Our dispatchers are standing by. Get the help you need right now
When we say 24-hour help, we mean it! Wherever you are in Olathe, KS, our qualified tow truck drivers are close at hand.
"
Amazing service. Good quality workers
"
The gentleman was very nice and explained everything to me very well. I'm very happy with my service. He also arrived quickly.
"
The driver showed up extremely quickly and had my semi truck hooked up and ready to go in less than an hour, he was polite and courteous. His knowledge and experience made it a painless and easy experience.
"
Always exceptional. Quick and friendly.
"
I always use Santa Fe tow for all my towing needs. The drivers are always extremely courteous and helpful and it's easy to book a tow with them. Communication and customer service is always top-notch. Whenever I need a tow company Santa Fe is always my first choice well really my only choice because they always show up.
Powered by
Whiterail
Disclosure
The reviews displayed may or may not be a complete set. Reviews may be removed if they:
i. Are abusive. An abusive review or comment is one that makes personal attacks, threatens, or harasses others, or uses profanity.
ii. Violate privacy. Reviews that mention specific names of individuals or personal information in a manner that is inappropriate and/or unrelated to the performance of the service rendered are subject to removal.
iii. Are not from a current customer.
iv. Contain material falsehoods.
v. Are deemed inappropriate.
To encourage all feedback, positive or otherwise, an equal incentive for reviews, regardless of rating, may have been provided to the reviewer.
Google reviews provided via APIs https://www.google.com/+/policy/embedded-content.html