Commercial Towing

Kansas City MO
Get the equipment you need with our commercial towing in Kansas City, MO
Many local towing services only specialize in light-duty work because not every tow truck company is equipped to or prepared for the needs of the commercial trucking industry. You have to get where you're going, and when something goes wrong, every second matters. We are your commercial towing company in Kansas City, MO. Our truck operators know how to calculate load weight distribution, safely recover and secure multi-ton packages, and move them using cutting-edge equipment. Don't risk your truck and cargo with a light-duty company. Contact Santa Fe Tow Service Inc. for the areas leading commercial tow services.
To learn more about our 24/7 Commercial Towing Service and to speak to a member of our team, call us at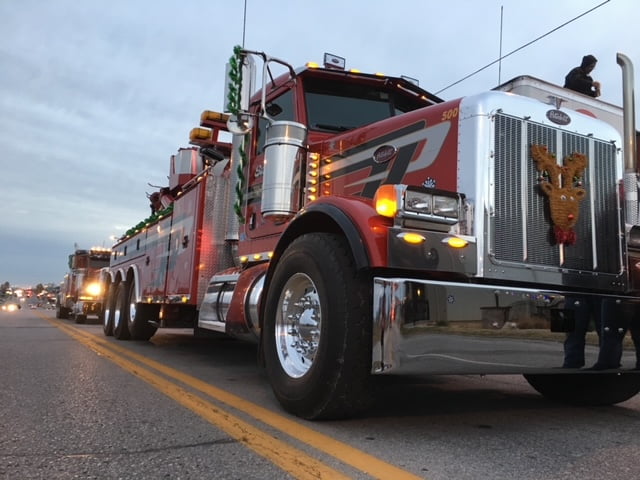 Why choose a company with a 24/7 dispatch center?
We equip every tow truck in our fleet with onboard GPS. This information goes straight to our dispatch center along with unique identification for every vehicle. We know where our trucks are and what equipment they have. That allows us to send the nearest truck that meets your needs straight to you. We also offer 24-hour roadside assistance.
Our tow truck company is designed to manage your commercial needs.
With a fleet of over 80 trucks, we're equipped to handle anything. Our fleet includes flatbeds, wreckers, 40′ landolls, and even two customized 75-ton boom lift-equipped vehicles for heavy-duty recovery work. Our truck operators extensively train in the use of their vehicle's equipment. They operate with precision, efficiency, and safely recover and load your cargo and truck. Our quality of service is unmatched and guaranteed. Don't settle. Call us.
We're networked for coordinated cross-country moving and commercial hauling. Your cargo has to keep moving, even if your truck isn't. We can coordinate a seamless transition from your vehicle to another. That includes long-distance hauling, load transfers/switches, and repairs for your semi-truck. Our towing operator network covers you here in Kansas City, MO, and throughout the entire continental United States. Your cargo will get where it needs to go. We make it happen.
Our storage facilities give you security and time. Time matters when you've got a destination you have to get to. A break-down, overturn, or accident can severely hamper your timeline. You can't leave your truck and cargo on the side of the road. That's where we come in. With four highly secured lots and protected cargo areas, we can safely secure your vehicle and goods. We don't stop there. We help you coordinate pickups, transfers, repairs, and anything else you need to get back on the road.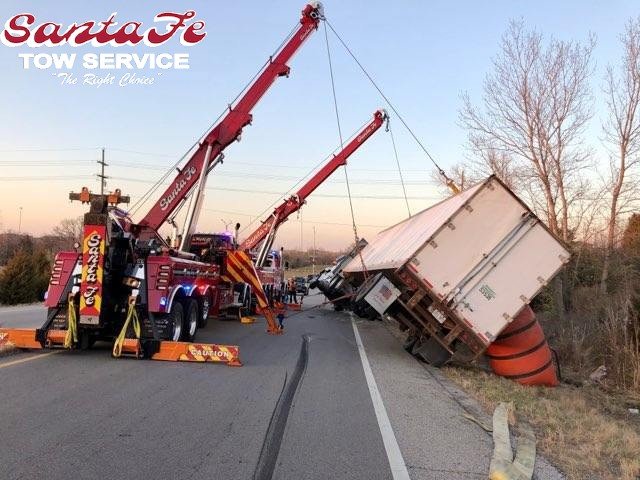 Get in touch for 24/7 towing service!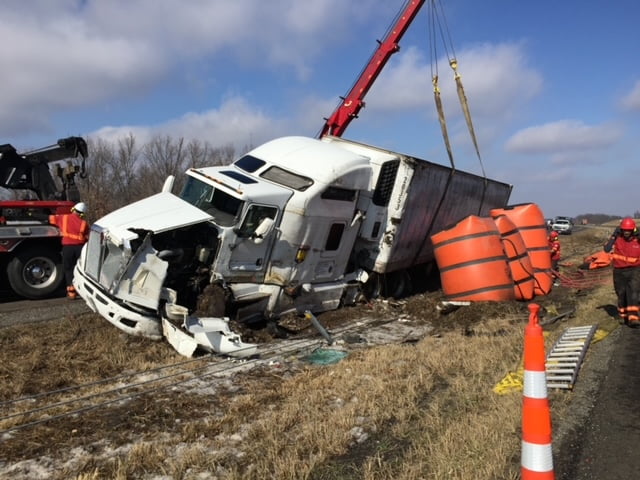 Semi-Truck Recovery and Towing the Right Way
The nation's supply line never sleeps. That's why we're available 24/7 for semi truck towing in Kansas City, MO. We provide recovery and towing for semi-trucks. With a network that covers the entire Kansas City, MO area, wherever you are, whenever you need help, we're there.
Our recovery system uses inflatable buoys to safely, gently, and quickly right your semi-truck. Cargo removal is not required. If your vehicle is drivable afterward, you'll be back on the road in no time. Our truck operators secure cargo and your truck for transportation. We can store it for you or tow it to the destination of your choice. We provide intermodal cross-country towing and hauling services as well. Never worry about whether your tow truck company has your needs covered. We do, every time.
Contact us for commercial and semi-truck towing in Kansas City, MO today!
We're always available. Get 24/7 help. You aren't alone. Your industry is our industry, and our company is built to serve your needs. Call or contact us now. We also offer heavy equipment hauling in Kansas City, KS, Joplin, and Kansas City, MO.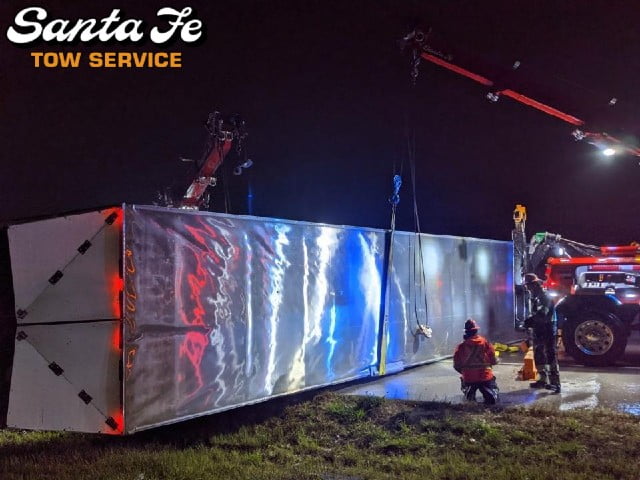 "
It was excellent and the drivers were so courteous and professional
"
I had gotten a flat tire and didn't have any gloves in the car and knew my hands would freeze if I tried to change a tire in this weather. This tow service was very quick and the gentleman that helped me didn't talk down to me in any way (which I've come to expect as a woman when it comes to cars..) and it honestly took what could have been a horrible morning and made it not so awful 🥰
"
Whoever the fella was, he was nice. Good work, safe and fast.
"
Fast and Excellent Service. Driver was courteous and helpful. Highly Recommend
Powered by
Whiterail
Disclosure
The reviews displayed may or may not be a complete set. Reviews may be removed if they:
i. Are abusive. An abusive review or comment is one that makes personal attacks, threatens, or harasses others, or uses profanity.
ii. Violate privacy. Reviews that mention specific names of individuals or personal information in a manner that is inappropriate and/or unrelated to the performance of the service rendered are subject to removal.
iii. Are not from a current customer.
iv. Contain material falsehoods.
v. Are deemed inappropriate.
To encourage all feedback, positive or otherwise, an equal incentive for reviews, regardless of rating, may have been provided to the reviewer.
Google reviews provided via APIs https://www.google.com/+/policy/embedded-content.html