24 Hour Towing

Kansas City MO
Don't worry. Call us now for 24 Hour Towing in Kansas City, MO
Accidents and breakdowns can happen anytime. You want to be prepared. That means having the number of a qualified local towing service on hand. If you aren't in an area with 3G service or greater you might not be able to search for a tow provider. At Santa Fe Tow Service Inc. we are available 24/7. We provide towing, roadside assistance, and semi-truck towing. No matter what problem you encounter, help is here. Call us now.
To learn more about our 24/7 Emergency Towing Service and to speak to a member of our team, call us at
Our service area covers the entirety of Kansas City, MO from the top of Ferrelview to the southern tip of Martin City.
Our tow truck company is over 80 vehicles strong. We have flatbeds, small trucks with winches, and wheel-lift equipped vehicles. We can tow passenger cars, motorcycles, trucks, and large vehicles like limos.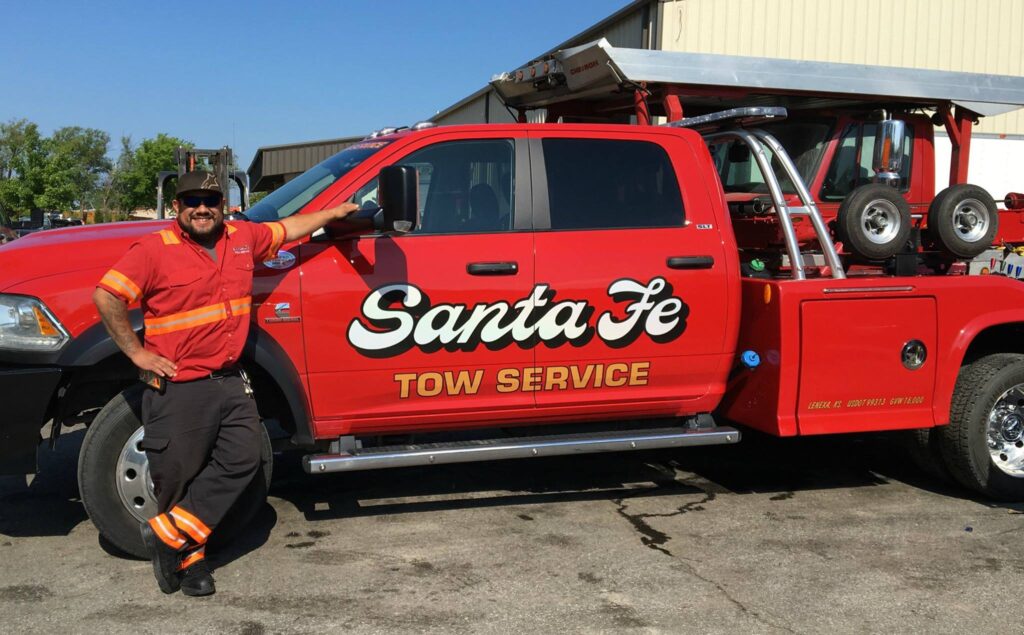 Why should you contact us for emergency towing?
We are licensed and insured.
Our drivers are all certified by the TRAA.
There is always a tow truck available near you.
Scheduled maintenance keeps our fleet in top condition.
Truck operators carry oil, gas, fuel, coolant, and more.
A tow may not be necessary with our roadside services.
24/hour recovery services mean you're never stuck for long.
Our rates are competitive. We accept cash and credit.
What can you expect from our 24-hour tow truck operators?
Friendly service from a truck operator that explains services in full.
Upfront costs without hidden or tacked on fees.
Fast service wherever you are located in Kansas City, MO.
Safe loading, transportation, and unloading of your vehicle.
Heavy equipment hauling and RV towing capabilities
Towing for light, medium, and heavy-duty vehicles.
Industry-leading technology including wheel-lift equipped trucks.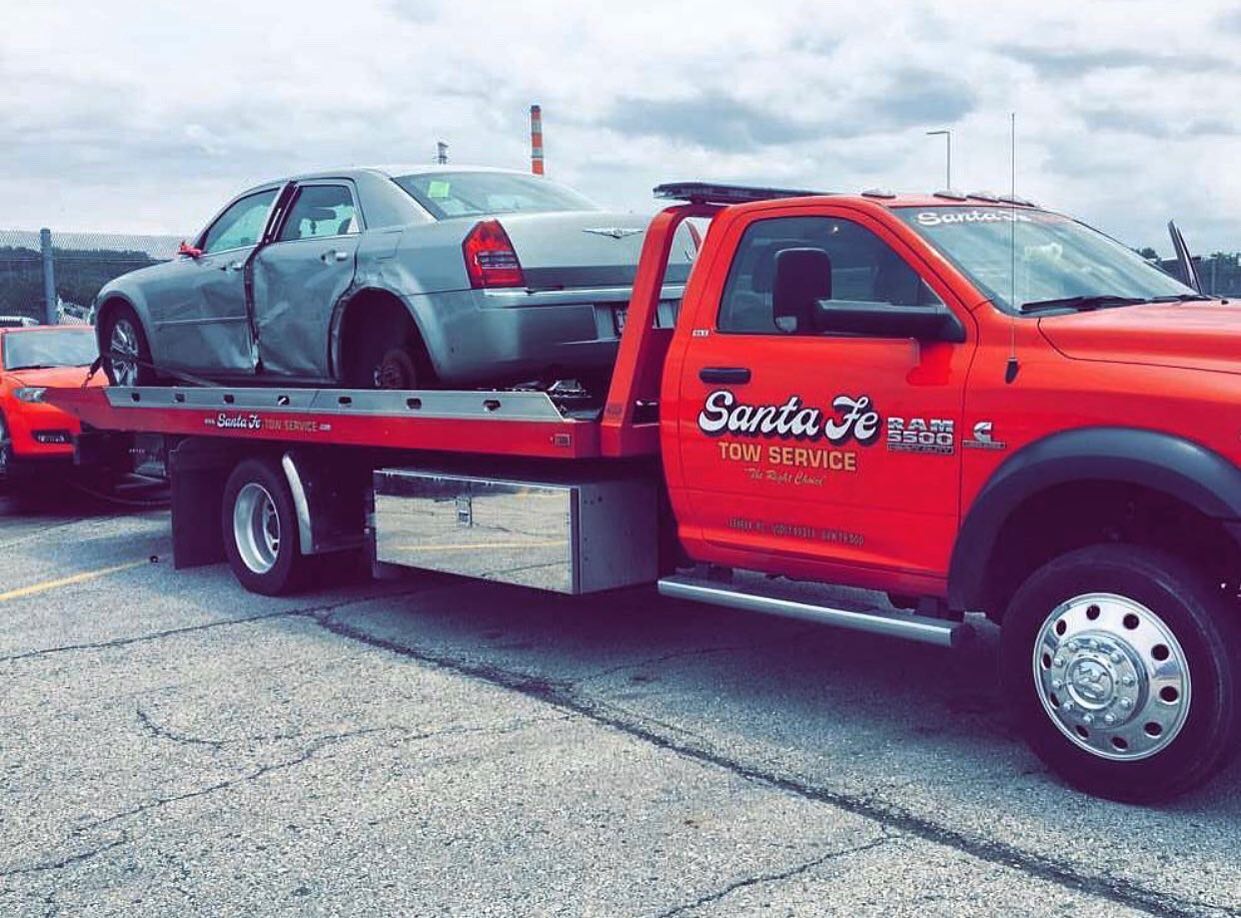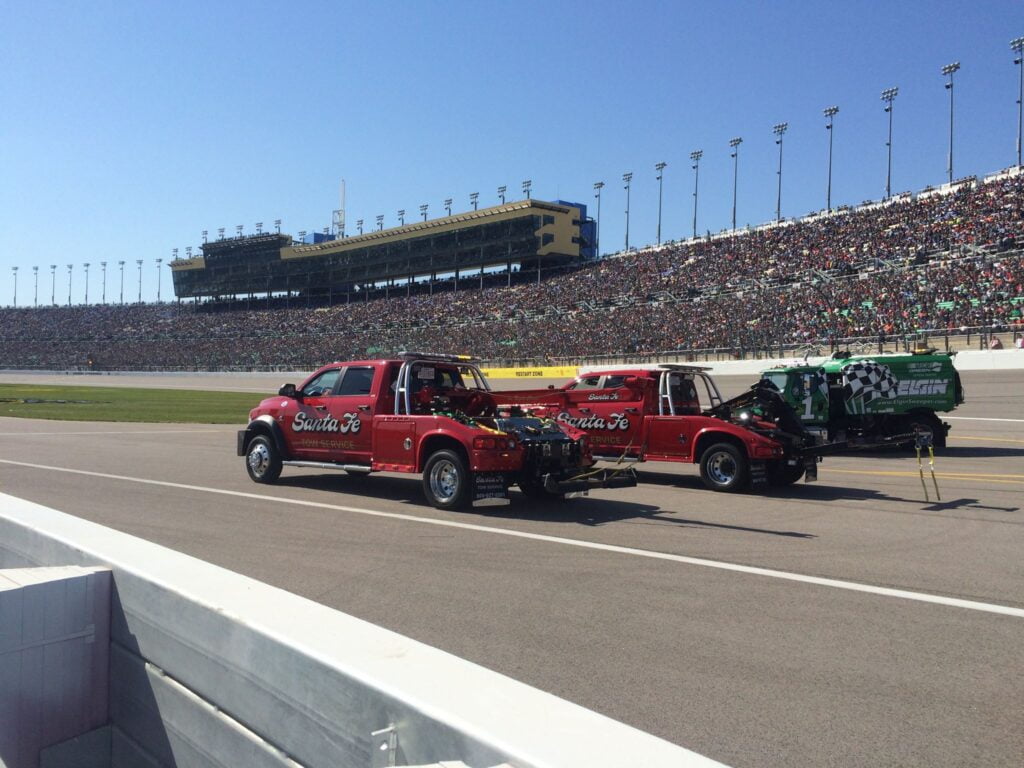 Contact us for 24 hour towing and recovery services.
Wherever you are, help is on the way—no strings, no stress, and the right tow truck driven by a skilled operator. That's what we've been providing for over 30 years. While our fleet and breadth of service may have grown, our dedication to exceptional customer service has never changed. Get a dependable tow, right now, anytime. Call us today.
Get in touch for 24/7 towing service!
"
The driver was on time as expected, and very helpful with the situation.
"
Zach came in the middle of the night and saved me. True pleasure to work him and staff… First class operation and I would recommend Sante Fe for all my towing needs… REAL Professionalism
"
Fast and friendly, definitely recommend!
"
The dispatcher and driver were great. I didn't have to wait very long at all.
"
Driver was professional and courteous. He had to work for this one and he did it. I appreciated the care he took with my vehicle.
Powered by
Whiterail
Disclosure
The reviews displayed may or may not be a complete set. Reviews may be removed if they:
i. Are abusive. An abusive review or comment is one that makes personal attacks, threatens, or harasses others, or uses profanity.
ii. Violate privacy. Reviews that mention specific names of individuals or personal information in a manner that is inappropriate and/or unrelated to the performance of the service rendered are subject to removal.
iii. Are not from a current customer.
iv. Contain material falsehoods.
v. Are deemed inappropriate.
To encourage all feedback, positive or otherwise, an equal incentive for reviews, regardless of rating, may have been provided to the reviewer.
Google reviews provided via APIs https://www.google.com/+/policy/embedded-content.html