Your Tow Truck in Joplin is Just a Phone Call Away
Breakdowns and accidents never happen when it's convenient. You'll rarely pull into an auto shop or home only to find your vehicle won't start. Preparation is key. What's the best way to make sure you're prepared? Put the number of a reliable, experienced, local towing service into your phone. That way you'll have experts on call even in a bad coverage area. We're an area leader because our certified tow truck drivers are on call 24/7. When you need towing, choose Santa Fe Tow Service Inc.
To learn more about our 24/7 Tow Truck Service and to speak to a member of our team, call us at
We provide 24 hour towing in Joplin from Schifferdecker Park to Missouri Southern State University
With one of the largest fleets in Joplin, we can tow anything. We have vehicles equipped with lifts, trailers, winches, and more. We can tow long vehicles like buses in addition to cars, trucks, and heavy vehicles.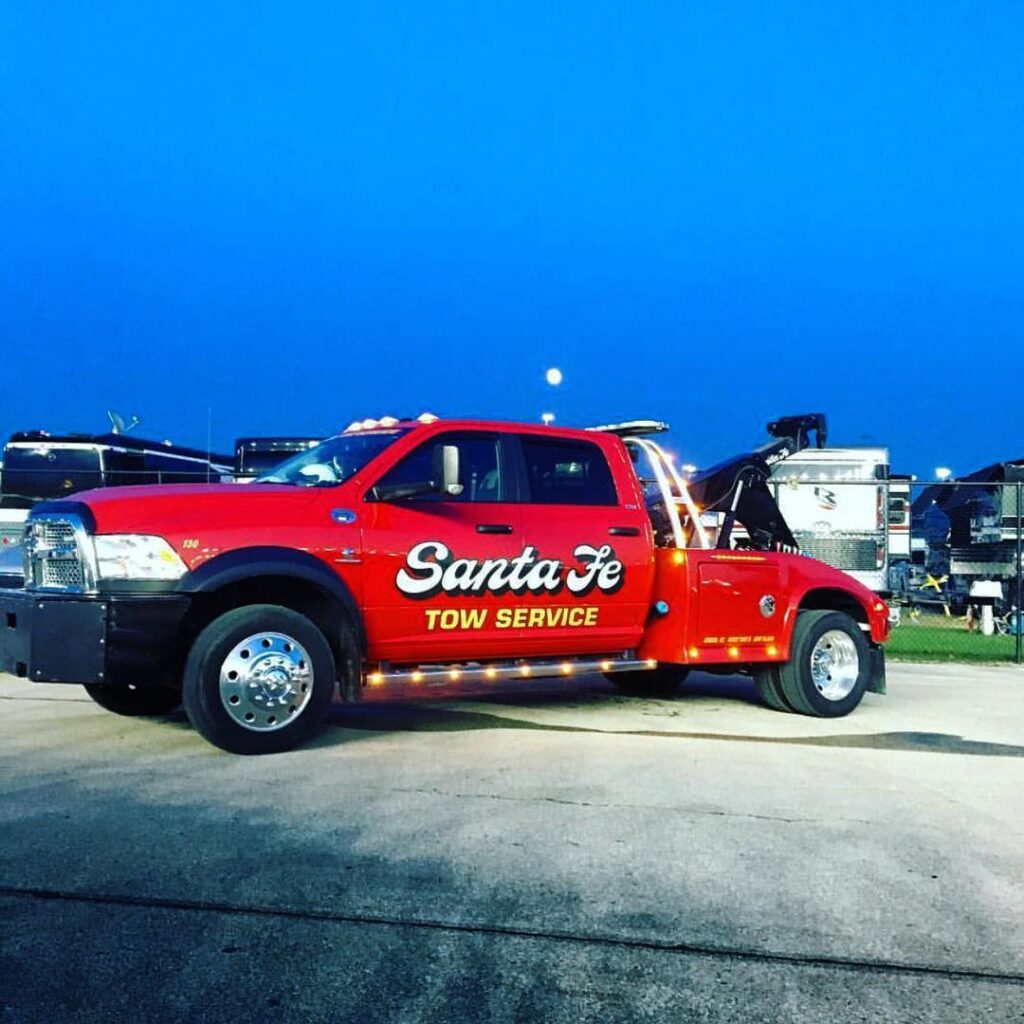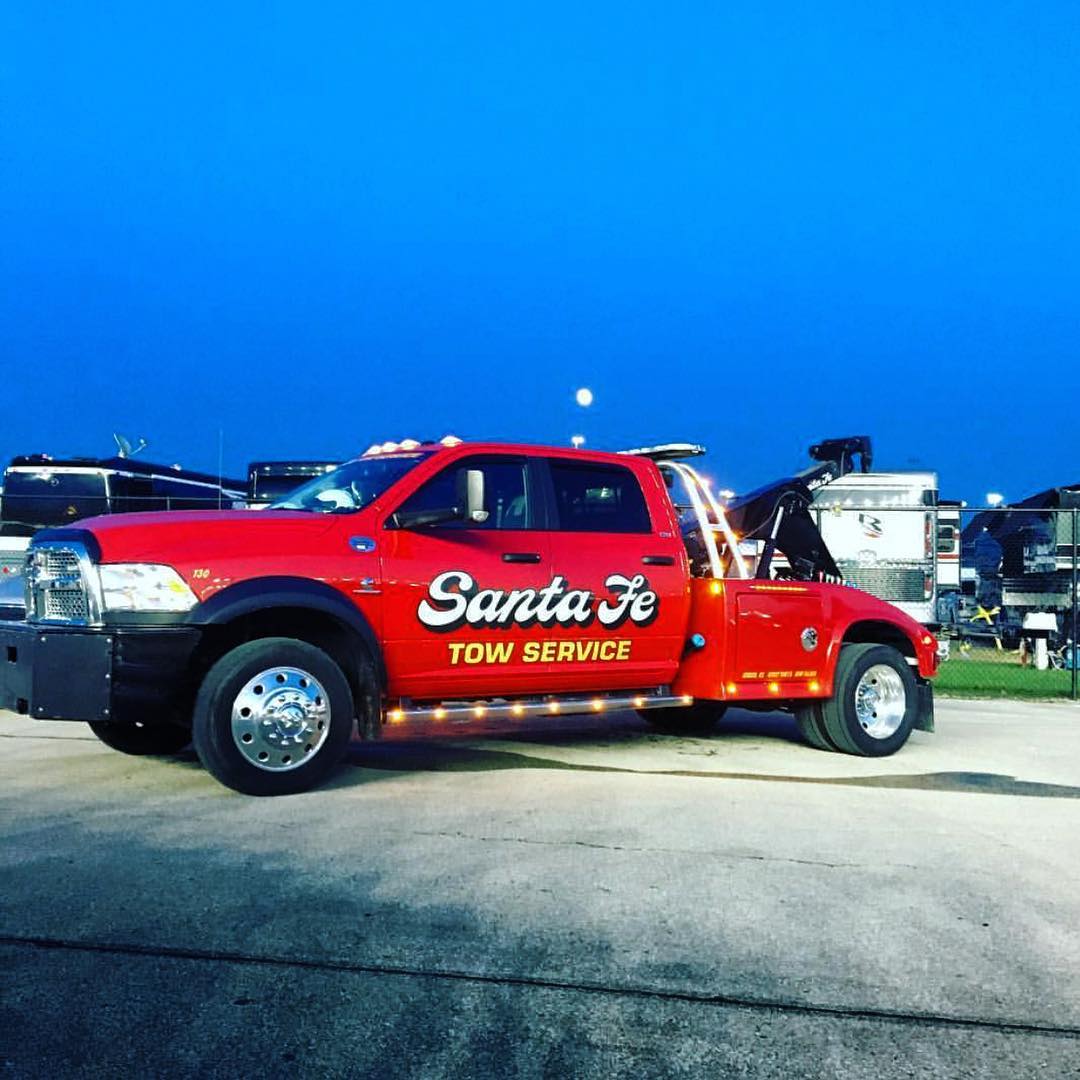 We provide 24 hour towing in Joplin from Schifferdecker Park to Missouri Southern State University
You want the fastest tow possible. That's why we get the right truck to you from the very beginning. Every one of our vehicles is GPS equipped. This information goes directly to our dispatch team who knows where every truck is, who's on a job, and what each truck is capable of. We send the nearest tow truck equipped to help. Whether your car stalled at the Rangeline Golf Center or you got in a fender bender pulling our of Inspiration Point, we are ready to help.
What towing services do we provide?
We have a wide range of towing and recovery vehicles that can tackle any situation. These include service trucks, boom lifts, and even landolls. We tow everything from motorcycles and passenger cars to RVs and farming machinery. Our tow trucks truly do it all. Our fleet includes:
Contact us today for tow truck service near you
We've got you covered throughout Joplin. Where you need help, whenever you need help, we respond right away and our rates are always competitive. A tow truck in Joplin is closer than you think. Just call or contact us today. We also offer commercial towing in Blue Springs, Jackson County, Kansas City, and more!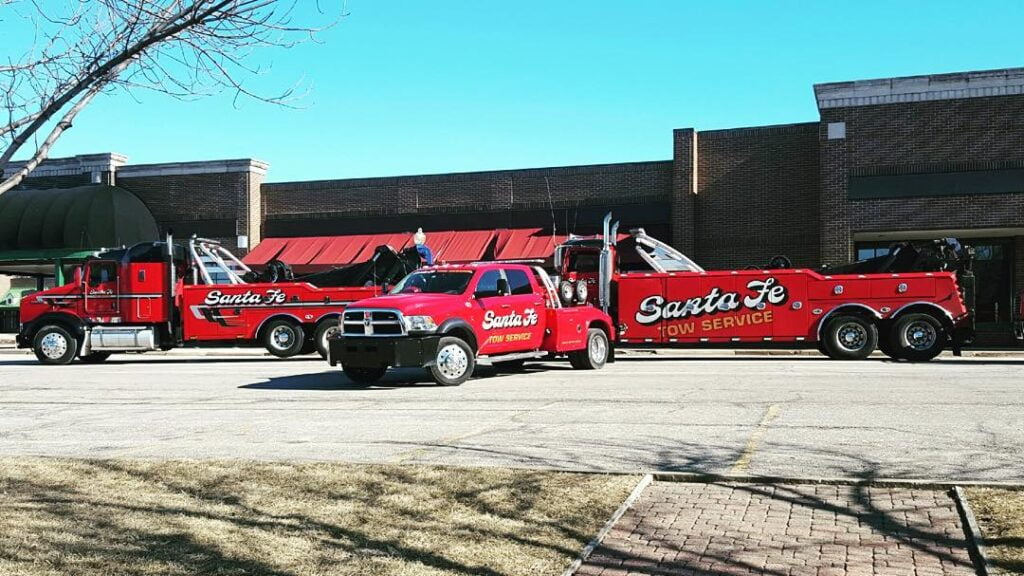 Get in touch for 24/7 towing service!
Jan 30, 2023,
Marshall W.
"
Really quick. Super friendly
"
Amazingly smooth service… everything from scheduling to pickup to hauling to drop off to payment! Amazingly great! Thank you for a great experience!
"
The driver was on time as expected, and very helpful with the situation.
"
Zach came in the middle of the night and saved me. True pleasure to work him and staff… First class operation and I would recommend Sante Fe for all my towing needs… REAL Professionalism
"
Fast and friendly, definitely recommend!
Powered by
Whiterail
Disclosure
The reviews displayed may or may not be a complete set. Reviews may be removed if they:
i. Are abusive. An abusive review or comment is one that makes personal attacks, threatens, or harasses others, or uses profanity.
ii. Violate privacy. Reviews that mention specific names of individuals or personal information in a manner that is inappropriate and/or unrelated to the performance of the service rendered are subject to removal.
iii. Are not from a current customer.
iv. Contain material falsehoods.
v. Are deemed inappropriate.
To encourage all feedback, positive or otherwise, an equal incentive for reviews, regardless of rating, may have been provided to the reviewer.
Google reviews provided via APIs https://www.google.com/+/policy/embedded-content.html