We always have a truck near you!
What matters most when you need a towing service? How fast it can arrive, safe recovery and transportation of your vehicle, and service that goes above and beyond. Whether or not you get those three things all to depend on the Tow Truck Kansas City MO you choose. At Santa Fe Towing Inc. our comprehensive fleet services the entirety of the city, 24 hours a day. Our skilled operators are masters of their vehicles, their equipment, and the use thereof. We offer upfront pricing, roadside assistance, and communicate with you at every step. Don't settle for subpar service. Call us and get guaranteed service from your local Tow Truck Kansas City MO service leader.
To learn more about our 24/7 Tow Truck Service and to speak to a member of our team, call us at
Our operate throughout Kansas, City MO. Wherever you are, we're there too.
From northern Kansas City at Hodge Park to the shores of Blue River, our trucks are available every hour of the day.
What towing services do we provide?
Our fleet includes every truck type in use. From landolls and service vehicles to recovery vehicles, we outfit them with the best available equipment. We can move anything including cars, pickups, semi-tractors, motorcycles, RVs, and more. If it needs to move, we do the job. Our fleet includes: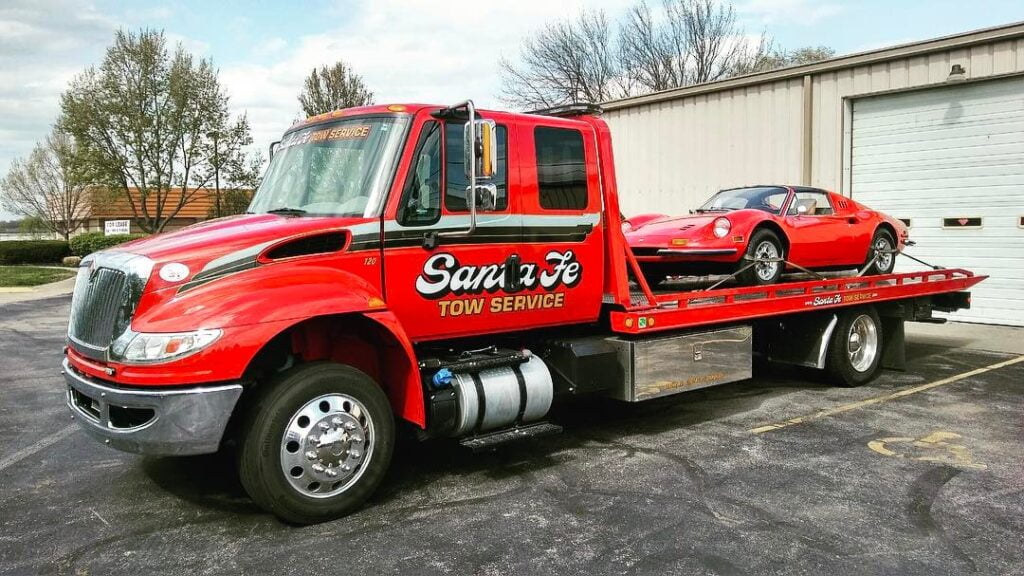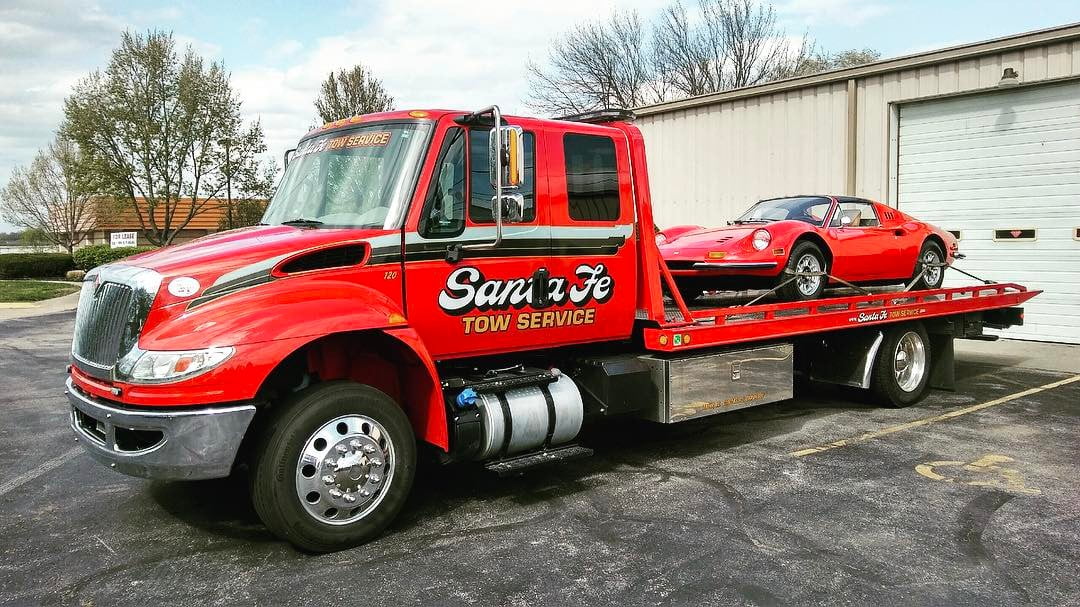 Contact us today for service near you
Our operators deliver the highest quality service. Their skills and knowledge allow them to safely recover and transport your vehicle. We also provide roadside assistance. If you need a jump, run out of gas, pop a tire, or face another emergency, we are nearby and equipped to help. This makes for the perfect combination. If your problem is more severe we can get you to a mechanic, home, or elsewhere.
From Anne Garney Park to the Country Club Plaza, Vehicle trouble can happen anywhere. When you call us you get the responsive help you need. Our equipment is always close at hand. Just call or contact us today.
Get in touch for 24/7 towing service!
Jan 30, 2023,
Marshall W.
"
Really quick. Super friendly
"
Amazingly smooth service… everything from scheduling to pickup to hauling to drop off to payment! Amazingly great! Thank you for a great experience!
"
The driver was on time as expected, and very helpful with the situation.
"
Zach came in the middle of the night and saved me. True pleasure to work him and staff… First class operation and I would recommend Sante Fe for all my towing needs… REAL Professionalism
"
Fast and friendly, definitely recommend!
Powered by
Whiterail
Disclosure
The reviews displayed may or may not be a complete set. Reviews may be removed if they:
i. Are abusive. An abusive review or comment is one that makes personal attacks, threatens, or harasses others, or uses profanity.
ii. Violate privacy. Reviews that mention specific names of individuals or personal information in a manner that is inappropriate and/or unrelated to the performance of the service rendered are subject to removal.
iii. Are not from a current customer.
iv. Contain material falsehoods.
v. Are deemed inappropriate.
To encourage all feedback, positive or otherwise, an equal incentive for reviews, regardless of rating, may have been provided to the reviewer.
Google reviews provided via APIs https://www.google.com/+/policy/embedded-content.html