How To Protect Yourself From Illegal Towing
Most towing companies follow the letter of the law and operate their businesses and tow trucks with integrity. However, just last year, there were news reports of a predatory tow company here in Kansas City, MO, gouging their prices, including high-stress situations such as wrecks on I-35 and other breakdowns. Here at Santa Fe Tow Service, we are proud to operate in a way that serves our customers without taking advantage of them or their customers. Reputable towing companies don't engage in predatory, unethical, or illegal towing. Here are a few ways to protect yourself from predatory and illicit towing, as well as how to spot a towing scam.
Predatory Towing
The term "predatory towing" refers to instances where tow companies use both illegal and unethical methods to maximize their profits. Some of the more common scams include "patrol" or "satellite" towing, in which the company removes cars illegally parked on private property on a tip from a spotter. Another facet of predatory towing is excessive fees for storage of the vehicle.
How To Avoid Predatory Towing Companies
While predatory tow companies tend to take advantage of people in high-stress situations such as after a vehicle breakdown or a wreck, there are things motorists can do to avoid towing scams.
1. Know the Law and Local Towing Ordinances
Lawful Motor Vehicle Removal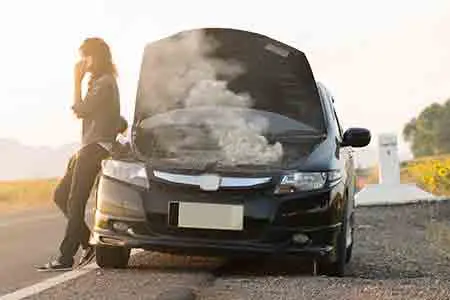 In Kansas City, it is illegal to tow from private property without "first obtaining written authorization from the property owner or lessee in lawful possession or the property manager or security manager of the real property, who must be present at the time of removal or commencement of the removal." This ordinance makes an exception for vehicles removed by the police. Additionally, Kansas City ordinances state that the property manager or security manager must be full-time employees of the business in question.
Hours of Operation for Tow Companies
Be wary of any tow company that does not have 24/7 service. Kansas City ordinances state that any tow service business that tows a vehicle from a location within the city limits "shall take the vehicle to a storage facility from which towed vehicles may be retrieved 24 hours a day, seven days a week."
Notice of Tow
Reputable towing companies, as well as towing companies operating lawfully, contact the Kansas City Police Department before towing vehicles and provide relevant information such as a description of the car, the name of the tow service, and where the car will be. Be wary if your vehicle is towed and the police department does not have this information, as that's a clear indication that the tow company is operating illegally and, at the very least, unethically.
Methods of Payment for Vehicle Release
Towing companies that operate according to Kansas City laws and regulations accept payment in cash, traveler's checks, money orders, and Visa, Mastercard, or Discovery credit card. Do not trust a tow company that only accepts cash payments. Kansas City ordinances also prohibit an additional charge for the use of a credit card.
2. Read Applicable Tow Signage
Before parking in an unfamiliar parking lot, make sure to read all signage posted at the entrance. Kansas City ordinances state that signs must be "in plain view, at each entrance and exit." Additionally, Kansas City, Missouri ordinances say that the signage must be legible and at least "17 inches by 22 inches in size with lettering not less than one inch in height and posted so that the bottom of the sign is at least 36 inches, but no more than 72 inches off the ground." Reputable towing companies will have visible, clear signage posted at the properties for which they provide towing services.
3. Beware of "Johnny-On-The-Spot" Towing Companies
If a motorist is involved in an accident that results in the immovability of the vehicle, they should call their insurance company or a towing company. Be wary of any tow company that shows up to an accident without being called, and ensure that the tow company's name (which is likely advertised on the tow truck itself) matches the company name provided by an insurance agent. Some predatory towing companies will show up to accidents to take advantage of stranded motorists and charge exorbitant fees.
4. Other Predatory Tow Company Tactics
In addition to the predatory tow company strategies detailed above, there are a few other things to watch out for when identifying a possible towing scam:
A tow truck driver who insists that a vehicle should be towed to their shop. Tow companies should be able to pull a car wherever their customers need it. If a tow company refuses to tow the vehicle where requested, find another tow company.
While rarer than individual targeting, towing scammers also target businesses. In these cases, con artists posing as tow truck drivers call businesses to inform them of an incoming vehicle for car or truck repair shop service. In these cases, the scammer fills out paperwork and hands over the keys, and the business pays the tow fee, thinking they will receive reimbursement. However, usually, there's no car, and the keys don't belong to anything, and the scammer takes off with the money.
---
How Can Santa Fe Tow Service Help?
Here at Santa Fe Tow Service, we pride ourselves on providing ethical service to our customers, both individuals and businesses. We believe that towing companies that operate unlawfully here in Kansas City, Missouri, should be reprimanded. If ever in need of towing services in the Kansas City, Missouri area, Santa Fe Tow Service is available 24 hours a day, seven days a week. We operate by all applicable laws, regulations, and ordinances in Kansas City, and we dedicate ourselves to providing stellar customer service. Call now!