[vc_row][vc_column][vc_column_text]
What's Fun and Exciting in Kansas City, Kansas?
Kansas City, Kansas, though overshadowed by its better-known neighbor of the same name, offers visitors and locals a surprising amount of recreation and entertainment. And as underdog cities sometimes fall into the trap of limiting development, Kansas City defies the stereotypes by offering plenty of exciting new places to keep them on the map.
Whether you're out and about with kids, on business, or with friends, attractions abound from nearby incorporated suburbs to downtown. Here are three local favorites.
---
Great Wolf Lodge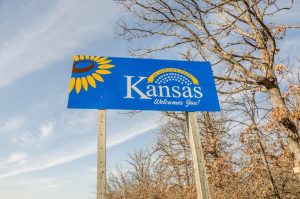 The perfect place for a family vacation getaway, the Great Wolf Lodge is mainly an indoor water park but doubles as an upscale resort. Parents and little ones can spend energy all day at the pool with its numerous slides, lagoons, and water fort tree houses! If rambunctious watersliding isn't your thing, doggy-paddle over to the indoor hot springs where you can relax in warm waters surrounded by a realistic outdoor environment complete with boulders, waterfalls, and palm trees.
If you're hosting a party, the Great Wolf Lodge lets visitors reserve private cabanas where you can enjoy beverages, ample seating, and other amenities. You can choose either indoor or outdoor cabanas depending on the weather and your preference. Conveniently, each cabana comes with your own security safe for holding valuables while you explore all that this unique resort has to offer.
At the end of the day, your "pups" probably won't want to leave. Avoid the "I don't wanna go" fiasco by booking a night or two in the resort's themed hotel suites! Yes, themed. These kid-friendly hotel rooms include a cave or wolf-den themed sleeping area with its own TV for the kiddos. The only downside is that this place did such a good job at creating a magical experience, you may never want to leave!
Great Wolf Lodge – 10401 Cabela Drive, Kansas City, KS 66111
---
Legends Outlet
Self described "crown jewel" of the Crown West neighborhood of Kansas City, Legends Outlets offers so much more than just shopping. Did you know that anyone can rent the rooftop space to host receptions, dinners, and work parties? The sky-high space includes a performance stage, bar, and 500+ person capacity. Shopping at your favorite brand-name stores comes with a bit of a history lesson, so prepare yourself for some education while you're scouring the racks for that perfect outfit. A lot of famous historical figures ("legends," if you will) hail from the grand state of Kansas, and this outdoor mall, as expansive as the state itself, won't let you forget it.
Monuments within the shopping center honor athletes, artists, and leaders from around the state. Of the over 50 plaques and statues, you might see Buster Keaton, Maurice Green, Amelia Earhart, Dwight D. Eisenhower, and Wyatt Earp.
If all those stores and history lessons make you work up an appetite, stop by Chiusano's for some wood fired pizza or the KC Soda Co. for a sample of one of their thousands of craft sodas.
Legends Outlet – 1843 Village West Parkway, Suite C127 Kansas City, KS 66111
---
Still looking for more? Learn about public parks to vist in the city.
---
Here's how our towing service gets to Legends Outlet in Kansas City, KS:
[/vc_column_text][/vc_column][/vc_row][vc_row][vc_column][vc_gmaps link="#E-8_JTNDaWZyYW1lJTIwc3JjJTNEJTIyaHR0cHMlM0ElMkYlMkZ3d3cuZ29vZ2xlLmNvbSUyRm1hcHMlMkZlbWJlZCUzRnBiJTNEJTIxMW0yOCUyMTFtMTIlMjExbTMlMjExZDk5MTY2Ljk0MTE4NDQwMTI2JTIxMmQtOTQuNzc2MzQ1MzU5MDY0MjElMjEzZDM5LjAzODg3Mzg0MDY5MDc5JTIxMm0zJTIxMWYwJTIxMmYwJTIxM2YwJTIxM20yJTIxMWkxMDI0JTIxMmk3NjglMjE0ZjEzLjElMjE0bTEzJTIxM2U2JTIxNG01JTIxMXMweDg3YzA5NGIyMzY0NGE0MTclMjUzQTB4NWYwNWJkNWQ3NDI3YjY2ZiUyMTJzU2FudGElMkJGZSUyQlRvdyUyQlNlcnZpY2UlMkJJbmMuJTI1MkMlMkI5MTI1JTJCUm9zZWhpbGwlMkJSZCUyNTJDJTJCTGVuZXhhJTI1MkMlMkJLUyUyQjY2MjE1JTIxM20yJTIxMWQzOC45NjI4Njk5OTk5OTk5OTUlMjEyZC05NC43MzIzNzQlMjE0bTUlMjExczB4ODdjMDhlYjk5NmE3NzZmYiUyNTNBMHg2YzZiNzc0ZWVjZDIwNzIyJTIxMnMxODQzJTJCVmlsbGFnZSUyQlclMkJQa3d5JTJCQzEyNyUyNTJDJTJCS2Fuc2FzJTJCQ2l0eSUyNTJDJTJCS1MlMkI2NjEwOSUyMTNtMiUyMTFkMzkuMTI2MjU5MSUyMTJkLTk0LjgyNjU1Mjk5OTk5OTk5JTIxNWUwJTIxM20yJTIxMXNlbiUyMTJzdXMlMjE0djE1MjQ3NzgwMTUyODIlMjIlMjBkYXRhLXNyYyUzRCUyMmh0dHBzJTNBJTJGJTJGd3d3Lmdvb2dsZS5jb20lMkZtYXBzJTJGZW1iZWQlM0ZwYiUzRCUyMTFtMjglMjExbTEyJTIxMW0zJTIxMWQ5OTE2Ni45NDExODQ0MDEyNiUyMTJkLTk0Ljc3NjM0NTM1OTA2NDIxJTIxM2QzOS4wMzg4NzM4NDA2OTA3OSUyMTJtMyUyMTFmMCUyMTJmMCUyMTNmMCUyMTNtMiUyMTFpMTAyNCUyMTJpNzY4JTIxNGYxMy4xJTIxNG0xMyUyMTNlNiUyMTRtNSUyMTFzMHg4N2MwOTRiMjM2NDRhNDE3JTI1M0EweDVmMDViZDVkNzQyN2I2NmYlMjEyc1NhbnRhJTJCRmUlMkJUb3clMkJTZXJ2aWNlJTJCSW5jLiUyNTJDJTJCOTEyNSUyQlJvc2VoaWxsJTJCUmQlMjUyQyUyQkxlbmV4YSUyNTJDJTJCS1MlMkI2NjIxNSUyMTNtMiUyMTFkMzguOTYyODY5OTk5OTk5OTk1JTIxMmQtOTQuNzMyMzc0JTIxNG01JTIxMXMweDg3YzA4ZWI5OTZhNzc2ZmIlMjUzQTB4NmM2Yjc3NGVlY2QyMDcyMiUyMTJzMTg0MyUyQlZpbGxhZ2UlMkJXJTJCUGt3eSUyQkMxMjclMjUyQyUyQkthbnNhcyUyQkNpdHklMjUyQyUyQktTJTJCNjYxMDklMjEzbTIlMjExZDM5LjEyNjI1OTElMjEyZC05NC44MjY1NTI5OTk5OTk5OSUyMTVlMCUyMTNtMiUyMTFzZW4lMjEyc3VzJTIxNHYxNTI0Nzc4MDE1MjgyJTIyJTIwd2lkdGglM0QlMjI2MDAlMjIlMjBoZWlnaHQlM0QlMjI0NTAlMjIlMjBmcmFtZWJvcmRlciUzRCUyMjAlMjIlMjBzdHlsZSUzRCUyMmJvcmRlciUzQTAlMjIlMjBhbGxvd2Z1bGxzY3JlZW4lM0QlMjIlMjIlM0UlM0MlMkZpZnJhbWUlM0U="][/vc_column][/vc_row][vc_row][vc_column][vc_separator css=".vc_custom_1602370713847{margin-bottom: 0px !important;}"][/vc_column][/vc_row][vc_row][vc_column][vc_gmaps link="#E-8_JTNDaWZyYW1lJTIwc3JjJTNEJTIyaHR0cHMlM0ElMkYlMkZ3d3cuZ29vZ2xlLmNvbSUyRm1hcHMlMkZlbWJlZCUzRnBiJTNEJTIxMW0xOCUyMTFtMTIlMjExbTMlMjExZDE5ODA5Ny4wOTk2Nzg1NjU1NyUyMTJkLTk0Ljg4ODUxMDIwNTQ2ODYlMjEzZDM5LjEyMzE1MTEyMTE4NzExNCUyMTJtMyUyMTFmMCUyMTJmMCUyMTNmMCUyMTNtMiUyMTFpMTAyNCUyMTJpNzY4JTIxNGYxMy4xJTIxM20zJTIxMW0yJTIxMXMweDg3YzA4Y2U0MjdjZjM1MTUlMjUzQTB4ZGM3Nzc3N2I3MGMzMWUwNSUyMTJzS2Fuc2FzJTJCQ2l0eSUyNTJDJTJCS1MlMjE1ZTAlMjEzbTIlMjExc2VuJTIxMnN1cyUyMTR2MTQ5NzQ1MzM2MzY2MyUyMiUyMGRhdGEtc3JjJTNEJTIyaHR0cHMlM0ElMkYlMkZ3d3cuZ29vZ2xlLmNvbSUyRm1hcHMlMkZlbWJlZCUzRnBiJTNEJTIxMW0xOCUyMTFtMTIlMjExbTMlMjExZDE5ODA5Ny4wOTk2Nzg1NjU1NyUyMTJkLTk0Ljg4ODUxMDIwNTQ2ODYlMjEzZDM5LjEyMzE1MTEyMTE4NzExNCUyMTJtMyUyMTFmMCUyMTJmMCUyMTNmMCUyMTNtMiUyMTFpMTAyNCUyMTJpNzY4JTIxNGYxMy4xJTIxM20zJTIxMW0yJTIxMXMweDg3YzA4Y2U0MjdjZjM1MTUlMjUzQTB4ZGM3Nzc3N2I3MGMzMWUwNSUyMTJzS2Fuc2FzJTJCQ2l0eSUyNTJDJTJCS1MlMjE1ZTAlMjEzbTIlMjExc2VuJTIxMnN1cyUyMTR2MTQ5NzQ1MzM2MzY2MyUyMiUyMHdpZHRoJTNEJTIyMTAwJTI1JTIyJTIwaGVpZ2h0JTNEJTIyMzUwJTIyJTIwZnJhbWVib3JkZXIlM0QlMjIwJTIyJTIwc3R5bGUlM0QlMjJib3JkZXIlM0EwJTIyJTIwYWxsb3dmdWxsc2NyZWVuJTNEJTIyJTIyJTNFJTNDJTJGaWZyYW1lJTNF"][/vc_column][/vc_row][vc_row][vc_column][vc_column_text]Service Type: Towing Service | Service Area: Kansas City, KS
Kansas City Resources: City of Kansas City, KS | Kansas City, KS Wikipedia | Things to do in Kansas City, KS
[/vc_column_text][/vc_column][/vc_row]