Every Driver's Checklist of Essential Roadside Emergency Items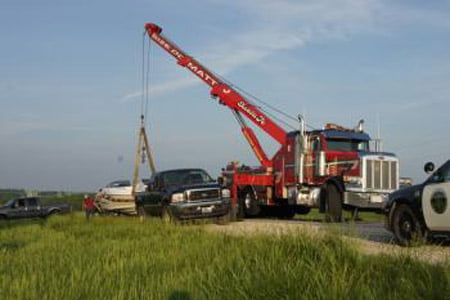 Keeping your car in order should be a priority of every driver. You need to have quick access to all the important tools and emergency equipment to fix things if anything broke down, and a tow truck is needed.
That is why having a complete kit of necessities in your car is very important. While some people would like to keep all the things mentioned in the list, some will give pass to the not-so-important ones.
We will try to be as comprehensive as we can with the list. Rest assured, you can make the pick of the items that you feel are significant to your needs.
During our research for the mandatory items, we came across many such subjects that can inspire heated arguments. So, I would like to clear one thing in the beginning that you don't necessarily require all the things listed.
However, having the standard items that can help you in the time of need is of utmost importance.
So, we will distinguish all the necessities in different sections. We hope that these products will prepare you for the next safe ride on the road.
#1. For Roadside Emergencies & Repairs
Tire Changing Supplies: Well, one thing that every individual worries about is a flat tire in the middle of nowhere. It is especially troublesome if you don't know how to repair the tire. So, first of all, you need to learn the tire changing process. Plus, keep the items of changing the tire accessible such as spare tire, tire iron, lug wrench, tire jack, and WD-40. Keep a trusted roadside assistance company on speed dial for help too.
Tire Sealant: Leaky tire can lead to completely damaged tires. That is why it is important to fix it as soon as you realize it. Therefore, you require a shot of tire sealant. There are different types of sealants available online that you can purchase.
Owner's manual: There is so much that you don't know about your car. That is why you should have an owner's manual which includes all the shortcuts that will help you in fixing little things in your car. Therefore, it should always be there in your car.
Tire Pressure Gauge: The tires need air. This can be sorted by going to a gas station and refilling. But don't you want to know if you have filled sufficient gas for the road. If you have a tire pressure gauge in the car then you will not have to worry about air in the tire. While there are plenty of choices available in the market, you can refer to the classic one without a battery. This will save you from the trouble of routine charging. Plus, you don't have to find the battery crashed in the only moment when you needed it the most.
Duct Tape: This item is a necessity because it can be used as a temporary auto repair plus as first aid. It is a must-have in your emergency kit.
Gas Can: This is also one of the important things to carry in a car. If your car went out of gas, you can always walk to the gas station to get some. But how? Means that how will you bring gas to the car without any can. That is why you definitely need a gas can. It is easily available anywhere online. Or you can also check it out at the gas stations as they sell these products as well.
Work Gloves: One thing that is absolutely important is the work gloves. You will have to wrestle with lug nuts, tire irons, engine parts, and other things. So, to keep your hands clean and tidy, you will need gloves.
#2. For Health & Safety
First Aid Kit: Accidents are inevitable. You can meet accidents at any time in life. So, its best to be prepared for the worst and keep a basic medical kit along with all the time. While you cannot take all kinds of medical supplies on the road, the basic ones can be kept in a small pouch in the car. Be sure to have a first aid kit in your car.
Flashlight: Anything can go wrong with your car in the dark. So, it is best to keep a well-working flashlight handy in your car. This way, you will never have to change your tire or take a look at the engine in the dark.
Emergency Food: There are patients and then there are people who cannot bear the hunger. Well, if you are any of these two then you should not step out of the house without any emergency food in your car. At times you get stuck in the middle of something and don't have time for meals. Well, the emergency food can come in handy in all such situations.
Water Bottles: People taking a long voyage in their car must have some spare water bottles under the seat. This way, you can save money on the road for purchasing the bottles, and also, you can prevent dehydration in the body. One more thing which is not related to health but is significantly important that your car also need water change. If you have some extra water bottles then not you or your car has to sit thirsty on the road.
#3. Others
Phone Charger: Your phone battery can go fritz on you any time of the day. Having an extra phone charger in your car is a must.
Paper Towels: Like to grab a meal on the road but afraid that any kind of spilling will completely ruin your car seats? Well, keep some paper towels for instant cleaning and you can enjoy meals in your car.
Umbrella: You may have to encounter the attack of rains, especially in monsoons. For such emergencies, best is to keep an umbrella.
Notepad & Pen: This you can easily slip in your dashboard because a pen and notepad are very important to carry anywhere you go. You could use it to jot down the number of a tow truck service.