In an emergency, how would you pick the best tow truck in Kansas City, MO to help you? Roadside emergencies are inconvenient and most often happen when travelling away from home. So, how does one choose the best tow truck company? The first consideration one must make is why you need a tow truck in the first place.
Why Do You Need a Tow?
Being stranded on the side of the road is only one reason to call a wrecker. There are many situations in which a towing service may be needed:
Jump starts
Running out of gas
Lock outs
Flat Tire
Auto Accidents
Flatbed towing
Equipment towing
Off-road recovery
Private property impounds/repossessions
Boat towing
Motorcycle towing
Heavy truck/RV towing
Did you know that some tow truck and wrecker services specialize in a certain area? That's why it's important to choose the right company for the job. They'll have the proper equipment and experience to help you out with your specific need. How can you tell who specializes in what areas? You can look up the company's website and check out their About or Services page for details. You can also call and speak to the dispatcher and they will let you know if they are equipped to assist you.
Chose a Towing Service Wisely
There are good guys and bad guys in every industry, and towing is no exception. Thankfully, there are plenty of tow truck heroes out there to help us when we need them most. There are a few things you can do to help you narrow your search.
Look for reviews on sites like Yellowpages, Angieslist, Yelp, Google, and Yahoo. People just like you have used the towing service and left honest reviews of them on these websites. Take your time and read some reviews. You might want to focus only on 4 or 5-star customer service ratings.
Become a member out an auto club such as AAA. These clubs, partner with towing companies and require that certain industry standards are met to maintain their partnership. Such clubs are particularly stringent in their requirements regarding insurance and proper licensing of their partners.
The last time you thought about hiring a tow truck was probably during an emergency or another mishap. If you wait until you face your next disaster to do some tow truck research, you may find yourself having to decide under duress. This may take some planning and consideration particularly if you are travelling but it can save undue stress when faced with car troubles.
Consider the Cost of a Wrecker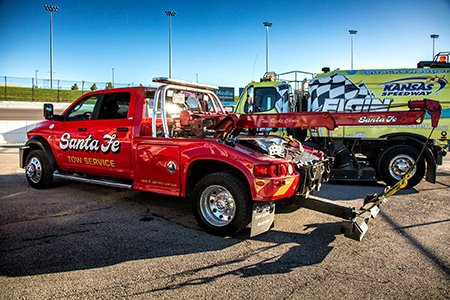 Beware of choosing solely on price. We say this because while most tow truck operators are reputable, no one wants to be taken advantage of. You must consider both the hook-up fee and the price per mile.
Hook-up fees: The hook-up fee covers the cost of attaching your vehicle to the tow truck. Here's the thing to watch for some tow truck companies will offer an inexpensive hook-up fee in order to get your business. Many people mistakenly assume this is the only fee they must pay.
Price per mile: Do you want your car towed around down the street to the nearest station or do you want it taken to your favorite mechanic many miles away? Or maybe you want the car brought all the way home. The point is that miles add up quickly when your car is being towed.
While some operators offer a cheaper hook-up fee, they often charge a higher price per mile to make up the difference. Take the time to find out the hook-up fee and the price per mile fee beforehand. Also, ask if there are any hidden or additional charges. Angieslist tells us that the average nationwide cost for a tow is $109.
Additional towing costs may be imposed during nights, holidays, and weekends. If you're stuck in a ditch, off road, or perhaps somewhere in the mountains, then be prepared to pay a little extra as these all require a lot more work and time to help you.
How Well Does Towing Company Treat You When You Call?
Is the dispatcher knowledgeable and helpful about your problem? Remember that bad customer service on the phone is usually an indication of what's to come once you hire them. Listen to your gut instinct and look for someone else to help you if you've got a bad feeling.
Reputable Towing in Kansas City, MO
Although we hope that you never find yourself stranded on the side of the road, with these tips at least you'll be prepared to find a reputable towing company. Santa Fe Tow Service offers several different services from light duty towing of cars, trucks, vans, or even motorcycles. Our rollbacks can transport all-wheel drive SUVs or trucks, even low riders or custom vehicles, with complete safety. Our heavy-duty tow trucks can transport anything from buses, semi-trucks, tractors, motorhomes, etc. We even offer services for helping you out with jumpstarts, lockouts, or fuel deliveries.