Our Tow Trucks Travel to and From Independence, Missouri
When Independence, Missouri drivers need a tow truck, they have some choices. We know we're not the only tow service in Missouri, but we also know that we offer something different.
Our drivers are trained to recover vehicles in some pretty dire situations, but we're always passionate about our jobs.
To us, it's not just towing. It's keeping you and our highways safe. And doing that well requires some impressive skills tempered by empathy and genuine love for the job.
We hope, that for these reasons, that we're your first choice for towing in and near Independence, Missouri.
---
Our tow trucks move Independence, Missouri forward
Towing for Passenger Vehicles – Our rollbacks allow us to drive or pull damaged vehicles onto the bed when the wheels don't function properly.
Commercial Tow Trucks – We understand that shipments need to be at their destination by a deadline. That's why we offer cargo storage and delivery services for truckers traveling through Missouri.
Equipment Hauling Trucks – Tractors, excavators, and forklifts can't drive on highways. So, if you're unable to transport it, we can help. Our flatbed trucks can handle any load, any time of year.
Heavy Duty Tow Trucks – Trailers, campers, RVs, and buses require a high towing capacity to get them where they need to go if the engine malfunctions. Rely on us to make light work of a heavy load.
Roadside Assistance Trucks – If the repair shop is closed or too far away, we're here for you. We can deliver fluids, tires, batteries, and other basic maintenance services in and around Independence.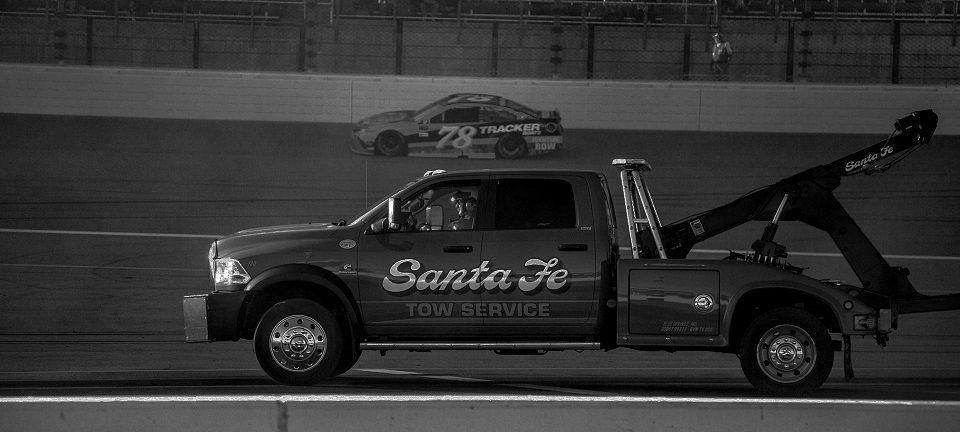 80 GPS-Equipped Wreckers: Ranging From Light to Super Duty
Light-Duty Tow Trucks
These smaller trucks are capable of driving on narrow streets and in tight apartment parking lots. If you're dealing with an illegally parked vehicle on your property, give us a call. We'll send a truck out to your location as quickly as possible and have the vehicle towed to our lot. If your passenger vehicle is not driveable, we can also have it towed to the nearest auto repair shop for your convenience.
---
Medium-Duty Tow Trucks
Medium-duty trucks have a GVWR of between 14,000 and 22,000 pounds (7 – 11 tons). What does that mean? These trucks are better equipped to haul vehicles that are larger than most passenger vehicles, but not capable of transporting anything as large as an eighteen-wheeler or harvester. These are perfect for pulling mid-sized trucks over embankments while still being small enough to maneuver easily.
---
Heavy-Duty Wreckers
Heavy-duty tow trucks are deployed when a 20,000 to 50,000 pound load needs transport. These trucks are required to have air brake and light hookups and are required to recover large vehicles or cargo that has slid down an embankment or is in an otherwise difficult-to-access location. They are also used to transport multiple vehicles at once.
---
Dedicated Drivers Who Love the Work They Do
At Santa Fe Tow, we believe that working hard and having fun can happen simultaneously. And when our drivers are happy, our clients naturally receive respect and legendary service.
The safety of Missouri drivers is our number one concern. That's why we're committed to offering innovative, reliable, and dedicated towing services for both emergency and non-emergency calls.
Our team has earned its reputation as one of the best and most extensive towing services in the country because we know and express our values through good work. With drivers who have the tools and knowledge to do their jobs well, we continue to keep our streets and highways safe. We look forward to working with you. We also provide roadside assistance in Overland Park, Blue Springs, Jackson County, Olathe, and more!
---
Call Santa Fe Tow Service in Independence, Missouri. Our tow trucks are always nearby.