Tools that tow truck drivers keep in their kits
We get it. Most folks don't have the time or inclination to go to mechanical school or to teach themselves how to fix a car. Did you know that doing some of the regular maintenance on your own car can save you hundreds of dollars? It's not uncommon for DIY drivers to say "I saved more money on my first fix than I paid for the tools to do it". Besides that, having the right tools on hand can save you from a sticky situation. If you want to learn DIY, keep reading to discover what tow truck drivers and mechanics keep on hand.
Drivers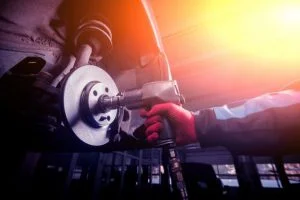 Drivers are what you use to loosen bolts and other fasteners. You need one if you're going to take care of virtually any repair task. They come in two varieties- power and manual.
Power Drivers
Power drivers are what automotive professionals use. For mechanical applications you specifically want either the type called an impact driver or an impact wrench, rather than a drill driver. Impact drivers deliver lots of torque so they can get your nuts off when they're tightly stuck.
Bigger isn't actually better when it comes to impact drivers. Things tend to get cramped under the hood of your car, which makes compact tools more useful. You need something with a body that's short enough to get into tight spaces. There are a few other features to look for when you consider power drivers:
Torque: Forget RPM and horsepower, torque is the true measure of how effective an impact driver is. The main unit of torque is foot pounds of force. Higher is better. Note that some manufacturers list weaker models' torque in inch pounds to make them seem stronger. Remember that an inch pound is only one twelfth the torque of a foot pound and adjust your estimates accordingly.
Battery: Not all batteries are created equal. Look for models that run on lithium-ion rather than older ni-cad power cells. Lithium-ion retains its charge much longer. It also delivers consistent power even as the energy level dwindles down to almost nothing. Lithium-ion batteries also don't develop a capacity-reducing "memory" if you charge them before they're empty.
Motor brushes: Traditional power tools feature magnetic "carbon brushes" to reduce internal sparking. Newer models don't need these. Brushless motors require far less regular maintenance than those with brushes.
Manual drivers
These tools resemble your standard Philips head screwdriver. They're small enough to keep in your glove compartment or even a jacket pocket. The tools require no battery power and are much cheaper than impact drivers.
Driver heads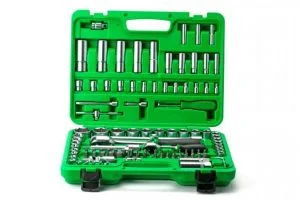 Impact drivers often don't come with a versatile range of bits that a manual screwdriver includes. Manual models also tend to have built-in storage for their various heads. A dedicated mechanical or automotive manual screwdriver usually has a removable shaft that includes multiple heads, or they come with a selection of different shafts that store inside the handle. Whether you get a power driver or a manual one, you do need a selection of different bits or heads. Here are the most common:
Torx: Sometimes called a star head, Torx fasteners have a recessed six-point star design. This head prevents "cam out" when you tighten it.
Square: Also known as a Roberts head, this type of fastener is popular for home use in Canada. It's designed to be easy to stay on your driver shaft.
Hex: Not dissimilar to a Torx head, hex heds feature recessed hexagons. They're easy to get started since your head or bit fits in at multiple angles.
Philips: Used more for home improvement projects, Philips head fasteners have a slot that looks like a plus sign or the letter X.They're easy to use, but it is possible to strip them or over tighten.
Ratchets
While a driver bit fits into the head of a bolt, a ratchet fits around the bolt. It's useful because you can also use them on the nut on the other end of the bolt. Power drivers can use ratchet bits just as easily as driver bits. All you need is a set. This option takes up far less space than a set of manual ratchets.
Manual ratchets are similar to manual screwdrivers. They have a feature where they only apply torque in one direction. If you're tightening a bolt, set the ratchet to forward. You can now crank it back and forth, securing the fastener without having to take the ratchet off of the bolt. Set the tool to reverse for easier loosening of tight things.
When picking up a set of socket heads, keep in mind that there are many types out there. Make sure that you get at least a complete metric set, as that's the standard most of the world uses. If you have an older American model you probably also need an SAE kit. SAE uses Imperial measurements that are listed in fractions of an inch.
The tip of the iceberg
These are just the tools that you use for opening up various parts inside your vehicle. In later installments we're going to look at what else you need to complete your kit. While you get started, just remember that your car is an enormous part of your life. Repairs can be costly, but they're important. Don't skimp on quality tools.
Help from the tow truck drivers
Not every problem is suitable for a home repair or quick roadside fix. Sometimes you need to get your vehicle to a garage. That's where we come in. Serving three states, Santa Fe Towing is your tow truck service in Kentucky, Missouri and Oklahoma. We have years of experience under our belt and can get you where you need to go at any time of day, 24/7. If you're broken-down, have a flat tire or are just stuck, don't leave your safety to chance. Give us a call so we can get you home in no time.