[vc_row][vc_column][vc_column_text]
Have you taken one of these tours in Kansas City MO?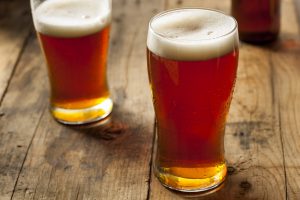 Tours are a great way to spend a day. They offer an informative way to experience something new. When you choose the self-guided route you miss out on history, secrets, and hotspots. Founded in the 1830's, almost 200 years of history sits in and around Kansas City, MO. We can't recommend finding a tour around your favorite activity or experiencing something brand new highly enough. When we aren't providing towing service, we're always learning more about our city history, food, and culture. Here are just a few of our favorite tours.
Enjoy the taste of Kansas City with a KC Barbecue Tour
Barbecue is one of the best foods ever—it's like the pizza of the meat world, every city has their unique take on it. Though a town might have a signature flavor, that flavor can seriously vary from joint to joint. A guided bus tour from KC Barbecue Tours takes you around the city to major restaurants and their personal list of "hidden gems." Just what makes this tour so special?
Visit 4 different restaurants across the city and eat a meat dish and a side.
Don't sweat driving or gratuities. There's nothing to take your mind off of barbecue.
Tours are 3 1/2 to 4 hours. That length allows you to really make a day out of it.
You'll also get to learn about and experience historic Kansas City, MO neighborhoods.
Take a trip to the past with The Kansas City Gangsters Tour
Even if you have a passing interest in prohibition era gangsters, by the end of your tour you'll have a full on obsession. Kansas City, MO was a favorite haunt of a lot of well known criminal elements. You'll get to see major highlights as you learn about this interesting aspect of Kansas history from the well-dressed "Johnny Holiday". These tour guide/character actors truly bring the experience to life. That makes it all the better as you pass by speakeasies, mobster homes, and the sites of infamous crimes. Highlights from the Gangster Tour include:
Visit the site of the infamous Kansas City Massacre of 1933 and see original bullet holes!
View the present day locations that used to house underground and illegal gambling halls, speakeasies and more.
Take a group or go solo. The actors and information are what really make this tour so interesting.
Get tipsy on The KC Beer Tour
If you've noticed a trend, it's that every tour seems to start with KC. Where our first entry leaves you full and our second leaves you fascinated, this tour will have you tipsy. The KC Beer Tour is guided by your very own designated driver. That makes it almost like two tours in one. Not only will you get to tour different breweries around town and try some delicious beers, you'll also get to hear about the city from your designated driver. What makes this tour so great?
Bring your friends. Tour participants are driven in a van by a local, knowledgeable driver.
Visit three local craft breweries and get the full experience at every single one.
Did we mention you don't have to drive? Stay safe and enjoy your tour the way you want to.
Once your tour is over take the time to enjoy an interesting area museum or get into nature at a beautiful local garden.[/vc_column_text][/vc_column][/vc_row][vc_row][vc_column][vc_gmaps link="#E-8_JTNDaWZyYW1lJTIwc3JjJTNEJTIyaHR0cHMlM0ElMkYlMkZ3d3cuZ29vZ2xlLmNvbSUyRm1hcHMlMkZlbWJlZCUzRnBiJTNEJTIxMW0yOCUyMTFtMTIlMjExbTMlMjExZDk5MTk5Ljk5NDg2NjQ3ODg3JTIxMmQtOTQuNTEyMDkyNjI4NjkzNTElMjEzZDM5LjAxNTMxNzE2MDk0ODElMjEybTMlMjExZjAlMjEyZjAlMjEzZjAlMjEzbTIlMjExaTEwMjQlMjEyaTc2OCUyMTRmMTMuMSUyMTRtMTMlMjEzZTYlMjE0bTUlMjExczB4ODdjMTFiZWRjY2RlZDZjZiUyNTNBMHgyMmQ2MDg1OTNmZmY4YmE0JTIxMnNTYW50YSUyQkZlJTJCVG93JTJCU2VydmljZSUyNTJDJTJCQmx1ZSUyQlNwcmluZ3MlMjUyQyUyQk1PJTIxM20yJTIxMWQzOS4wMDg0MTE1OTk5OTk5OTUlMjEyZC05NC4zMDI2NDkzOTk5OTk5OSUyMTRtNSUyMTFzMHg4N2MwZjAzZmVkZTRmMGFmJTI1M0EweGUzMjBhMmJlYWE4YTYzMzYlMjEyc1VuaW9uJTJCU3RhdGlvbiUyNTJDJTJCS0NNTyUyNTJDJTJCTU8lMjEzbTIlMjExZDM5LjA4NDkzMjklMjEyZC05NC41ODQxOTczJTIxNWUwJTIxM20yJTIxMXNlbiUyMTJzdXMlMjE0djE1MDUzMjE2MTE4MzclMjIlMjBkYXRhLXNyYyUzRCUyMmh0dHBzJTNBJTJGJTJGd3d3Lmdvb2dsZS5jb20lMkZtYXBzJTJGZW1iZWQlM0ZwYiUzRCUyMTFtMjglMjExbTEyJTIxMW0zJTIxMWQ5OTE5OS45OTQ4NjY0Nzg4NyUyMTJkLTk0LjUxMjA5MjYyODY5MzUxJTIxM2QzOS4wMTUzMTcxNjA5NDgxJTIxMm0zJTIxMWYwJTIxMmYwJTIxM2YwJTIxM20yJTIxMWkxMDI0JTIxMmk3NjglMjE0ZjEzLjElMjE0bTEzJTIxM2U2JTIxNG01JTIxMXMweDg3YzExYmVkY2NkZWQ2Y2YlMjUzQTB4MjJkNjA4NTkzZmZmOGJhNCUyMTJzU2FudGElMkJGZSUyQlRvdyUyQlNlcnZpY2UlMjUyQyUyQkJsdWUlMkJTcHJpbmdzJTI1MkMlMkJNTyUyMTNtMiUyMTFkMzkuMDA4NDExNTk5OTk5OTk1JTIxMmQtOTQuMzAyNjQ5Mzk5OTk5OTklMjE0bTUlMjExczB4ODdjMGYwM2ZlZGU0ZjBhZiUyNTNBMHhlMzIwYTJiZWFhOGE2MzM2JTIxMnNVbmlvbiUyQlN0YXRpb24lMjUyQyUyQktDTU8lMjUyQyUyQk1PJTIxM20yJTIxMWQzOS4wODQ5MzI5JTIxMmQtOTQuNTg0MTk3MyUyMTVlMCUyMTNtMiUyMTFzZW4lMjEyc3VzJTIxNHYxNTA1MzIxNjExODM3JTIyJTIwd2lkdGglM0QlMjIxMDAlMjUlMjIlMjBoZWlnaHQlM0QlMjIyMDAlMjIlMjBmcmFtZWJvcmRlciUzRCUyMjAlMjIlMjBzdHlsZSUzRCUyMmJvcmRlciUzQTAlMjIlMjBhbGxvd2Z1bGxzY3JlZW4lM0QlMjIlMjIlM0UlM0MlMkZpZnJhbWUlM0U="][/vc_column][/vc_row]