Ways to Avoid Needing a Tow Truck in Independence, MO
Out of all the failures that your car can experience on the road, the likeliest one is getting a flat tire. This is a bummer because unlike the rest of your car, you really can't perform preventative maintenance on a tire to make it last longer. That said, there are some measures that you can take to avoid getting a flat. If you do find yourself in this situation, make sure to call on Santa Fe Tow Service for a tow truck in Independence, MO, and the surrounding area.
Some more information on flat tires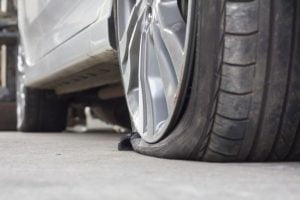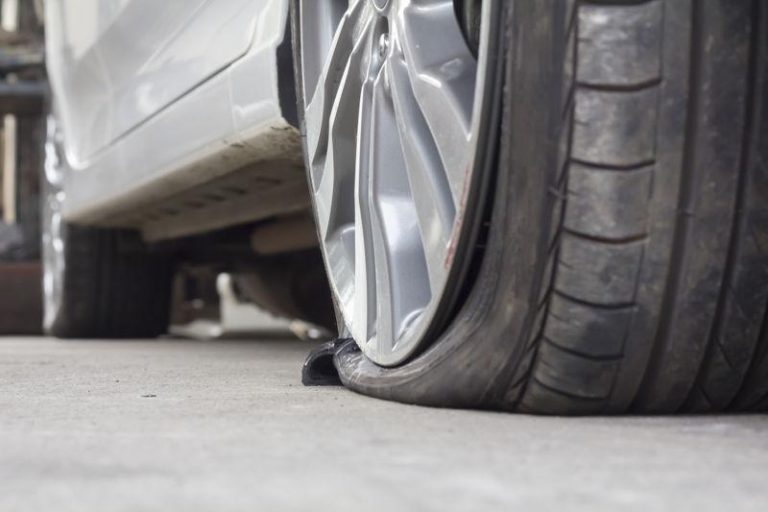 Flats have two main causes. The first is wear over time. When the tread and wall of your tires becomes thin, the air tends to leak out of them. Another cause is punctures. Driving over nails, broken glass, and other sharp or hard pieces in the road can pop or puncture your tire.
In cold weather, the rubber in tires can contract. This changes the air pressure within the tire, causing it to go flat. This becomes more noticeable as your tires get older.
How to notice before a flat happens
There are signs to look for before your tire goes flat:
Check Before Driving: It's simple, but you'd be surprised at how many people fail to just walk around the car and check for low tires before taking off.
Use a Tire Gauge: These tiny tools are small enough to fit in your pocket. Keep one in the glove compartment and check the pressure on cold days, even if the tires don't look low.
Watch the Light: There's a "low pressure" light on your dash. It usually looks like a bulging tire. If it comes on while you're driving, pull off the road and fill it up as soon as you can.
Tire Inflation
If the tires are low, most people go to the gas station and use the pump there. This is usually fine, but you can't do that if you have a complete flat. Driving on a flat tire deforms the rims, meaning that you would need to replace the entire wheel, rather than patching or replacing one tire. If it is flat and you need to drive, you have three options:
The Spare: Switch out the tire with the spare that you keep in your trunk. This is only a temporary measure, as you can't go more than about 50 miles on most spare tires. Use the time to get to the tire repair store.
Pump Them Up: You can pump up your own tires. Not with a bicycle pump, mind you, but with a real air compressor. Commercial 9V compressors hook up to the cigarette lighter in your car. They're powerful enough for most standard vehicles. If you're having trouble inflating the tire, you can always jack up the vehicle and then try inflating it.
Call a Tow: If you don't have a spare and you don't have a compressor handy, it's time to call a tow truck.
The importance of proper tires
One thing that you can do to prevent your tires from going flat is to make sure that you're using the proper tires for where and how you happen to be driving. How can you be sure? Learn about how tires are rated and what that means for keeping from getting flats.
Tires all have a series of numbers and letters along the sidewall. They read something like this: P123/45R67/89D.
The first letter is almost always P. This means that it's a passenger tire. If there is no letter at the beginning, that designates it as a passenger tire made according to European specifications. Sometimes you see "LT" at the beginning, which stands for Light Truck. Light Trucks require more air than passenger tires.
The numbers after the P tell you how many millimeters thick the tire is. The next two numbers, after the slash, are the aspect ratio. In a nutshell, this indicates how tall the sidewall is. The second letter is almost always R. R stands for Radial.
Two numbers after the ar are the size, in inches, of the wheel that these tires fit. The final two numbers are the load index. This is a measure of how much weight the tires can sustain. Higher numbers are better capacity. The last letter is the speed rating. Usually, the letters hat come later in the alphabet indicate higher speeds, but for odd reasons, H is faster than U but lower than V.
If you overload your vehicle beyond what the load index indicates, you can lose pressure. Going over the maximum listed speed can cause wear on the tires. It also makes you more likely to lose control while driving. If you make sure to equip your vehicle with the proper tires and to drive safely, you can avoid getting a flat tire.
Getting towed when you need it
If you're out on the road and you get a flat, don't hesitate to call for a tow truck in Independence, MO. When you need one, your best bet is to go with the pros at Santa Fe Towing. We're one of the biggest tow companies in the nation, and we serve Missouri, Kansas, and Oklahoma. With one of the strongest fleets of tow trucks, we can tow any size of vehicle, and can even get heavy equipment out of ditches.
Emergencies almost never strike at convenient times. That's why we have a dispatcher available to get you a tow truck every hour of every day of the year. All you have to do is give us a call. Our drivers are all professionals with years of experience who treat you with respect and courtesy. We offer very fair rates, and we also accept AAA.
There's no need to sit around in an uncomfortable situation if you get a flat on the road. Don't expose yourself or your family to a dangerous situation. Call Santa Fe when you need a tow truck in Independence, MO or the surrounding areas and get home comfortably and on time.