DIY Roadside Assistance With An Emergency Bag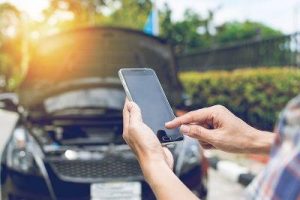 When disaster strikes, you need to be ready to go at a moment's notice. One of the best ways to do this is by keeping a "flee bag" in the trunk of your car. This is a kit that's packed with all sorts of emergency supplies. Note that a flee bag doesn't contain tools and supplies for when your car breaks down, but rather with necessities for survival when you're caught in a disaster scenario.
Ideally, you want one kit for every vehicle in your household so everyone has the same level of protection. Keep a separate one at home in case you have to escape for some reason in a different car than the one you regularly drive. Each one is simple to assemble but can make the difference between survival or not.
What sorts of disasters do you need to prepare for on the road?
Missouri and the surrounding states see their share of emergencies. Whether it's tornadoes, floods or something else, the threat of a natural disaster is all too real. If you take a day to prep a flee bag for your car you can keep yourself and your family safe in a time of crisis.
Natural disasters strike at any time of year, so you have to be vigilant at all times. In the winter, ice storms are not uncommon, while spring and summer are the optimal times for tornadoes. In fact, Missouri averages at least one FEMA emergency declaration every year since 1990. With those kinds of odds, can you afford to go without a flee bag?
What To Put In Your Roadside Emergency Kit
The first thing to consider for your emergency bag is how many people are in your family. Remember to pack each one as if you're going to have them all with you when disaster strikes. You also need to make sure that the actual bag you use to house the contents of the kit is strong enough to hold up to rigorous conditions. A military-style rucksack or a camping backpack is ideal. As far as the actual contents go, there are a few things that you need to put in every kit:
Water: Try to keep as much water on hand as possible. You might not be able to carry it all with you, but consider one gallon of water per day per adult. Keep the water in sealed jugs with handles for carrying.
Food: The second most important necessity is food. In a disaster, your priority is maintaining your caloric intake. A good source of protein and other nutrients is military-style MREs, or meals ready to eat. They come sealed and keep fresh for a long time. You can also opt for dehydrated foods, but in a disaster, you might not have a heat source on hand to cook those.
Wet weather gear: Hypothermia is a real danger during many different types of disasters, especially if you spend any time in cold water. It's good to keep plastic or rubber rain gear on hand so you stay dry. There are compact raincoats and pants that come folded or rolled p in order to fit in a standard backpack. A sturdy pair of Wellington boots with thermal lining is also a must-have for staying warm.
Medications: It might take some wrangling with the insurance company, but you have to have a supply of extra medication on hand for any prescriptions that are necessary for chronic conditions. With every refill, rotate the stock. Put your newest bottle into the kit and use the one that was in the kit up to prevent it from expiring.
Other additions to your bag
Make sure to use the space in your emergency kit wisely. When you find yourself in the middle of a natural disaster there's no guarantee of how long it takes before you get to go back home. You also don't know where you'll end up, and under what conditions. Here are a few more items that keep you prepared for whatever comes your way.
Identification: Keep copies of your most important documents on hand, in a sealed waterproof container. The essentials include your social security card, medical documents, power of attorney, insurance card, prescriptions and anything else that you need to receive services.
Multitools: You can get a lot done if you have access to a manual multitool. The most useful models have knife blades, pliers, wire cutters, screwdrivers, can openers, corkscrews, files and more.
Fire supplies:
Roadside assistance in an emergency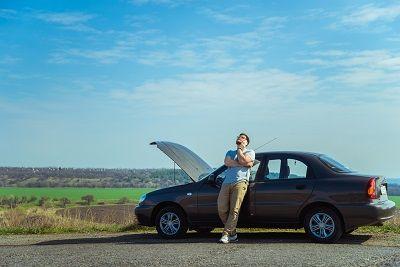 Even if you follow all recommendations for staying safe in an emergency, something else can always come up. If you run into problems while driving, such as battery failure, deflated tires, or something else. Santa Fe Tow Service is on hand for your driving emergencies in Joplin and throughout Missouri. We also cover portions of Kansas and Oklahoma, too.
If you find yourself in trouble on the road, give us a call right away. We keep people on hand to take care of your emergency situation. Our team members treat you as if you were family, responding quickly and making sure to get you to safety as soon as possible.
You can trust Santa Fe Tow Service because we use GPS to track and guide our vehicles wherever they need to go. Our team is on call every hour of every day to pick you up when things get dangerous. Contact information for Santa Fe is the final piece that you need for your flee bag.