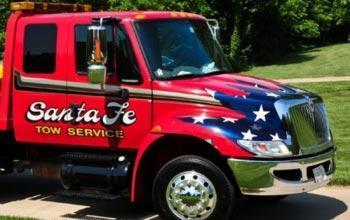 Call us now for immediate roadside assistance in Kansas City, KS
You may not realize it yet, but you might not need a towing service. There are many smaller incidents that can be remedied by roadside assistance. These cases make it even more important to call Santa Fe Tow Service Inc.
We provide the assistance you need, and if your passenger or commercial vehicle still won't get moving, we can provide an immediate tow. That saves you time, money, and hassle.
Why choose a company that can't do both? Our network is one of the largest for 24-hour roadside assistance in Kansas City, KS. Call us now.
Keep your tires moving with our emergency roadside assistance. We carry major fluids and perform minor repairs.
Our dispatch center is open 24 hours a day. Assistance vehicles are in your area now. It just takes a single phone call to get back on the road!
How can our tow truck operators help you?
Get back in with our mobile lockout service. If you lock your keys inside, break a key off in a lock, or lose your fob or keys, don't fear. We provide fast vehicle entry when you need it most.
You won't be stuck for long with our ditch extraction. Our roadside assistance vehicles are outfitted with powerful winches. We can recover your vehicle if it's stuck in a ditch, soft sand, mud, or other material.
We jump start your car and charge your battery. A jump start is just the beginning. If you have battery problems and it's draining too quickly, we can charge your battery or replace it on site. Rates are very reasonable.
Flat tire repair or replacement. Popping a tire is never fun. It can be scary and even lead to a veer off the road. We can temporarily repair your tire, change it out for a spare, or replace it all together. Don't let road hazards keep you stuck.
Fluid delivery covers your entire vehicle. Our assistance vehicles typically carry water, gasoline, and engine oil. If you have run out of another fluid like coolant, transmission, or brake fluid, just let our dispatcher know. We'll use your vehicle make and model to bring the right kind.
Our roadside assistance is available throughout all of Kansas City, KS. Whether you are catching up on reading at the Kansas City Public Library or enjoying a jog at Rosedale Park when problems strike. We have you covered from the southern tip of Highway 69 to the northern reaches of Marxen Road.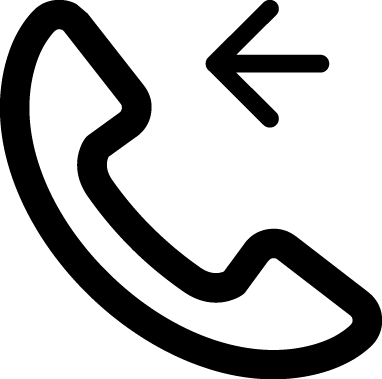 1
Give us a call!
Our roadside assistance is available 24 hours a day, 7 days a week.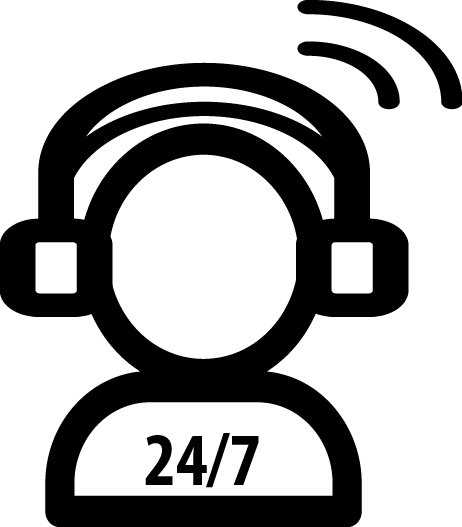 2
Dispatch is ready.
Our dispatchers ask the right questions so you get the right tow truck.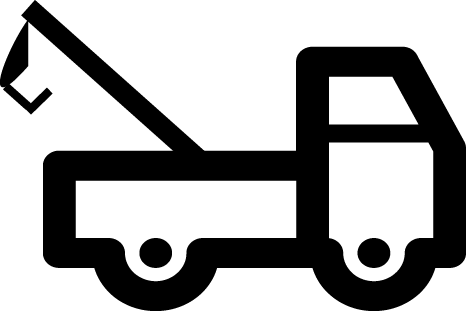 3
We send help.
We carry up-to-date road assistance equipment. Help is on the way.
---


---
Contact us today for road service in Kansas City, KS
Get help right now. Our trucks operate throughout Kansas City, KS and our dispatchers always send the right truck for the job. You aren't alone. Help is on the way. Call us now. We provide our services to a variety of other locations in Kansas and Missouri. If you need a tow truck in Independence, Blue Springs, Jackson County, Olathe, or Odessa give us a call!
"
My driver was very polite and did a great job
"
Fantastically. Your drivers responded to my request quickly. They were very friendly and got down to business quickly. I should have called Santa Fe first. Unfortunately I waited more than 2 hours for another tow company that never showed. Definitely 5 ⭐️ service. Thank you for getting my vehicle & me on the road again.
"
Very fast. Alex was awesome- friendly, courteous and cafeful. Excellent service. Would highly recommend and/or use again if needed.
"
Great service! I had an accident and needed my car towed. The drivers were very courteous and they answered all my questions and were genuinely concerned with my well being. I would highly recommend Santa Fe towing.
"
Had a terrifying experience with firewood and the highway. Had a fantastic experience with Robert B. the tow driver. He was super kind and even tried changing my tire to see if that's all we needed. Ended up needing a tow but he went above and beyond to check my car out. Really appreciate it!
Powered by
Whiterail
Disclosure
The reviews displayed may or may not be a complete set. Reviews may be removed if they:
i. Are abusive. An abusive review or comment is one that makes personal attacks, threatens, or harasses others, or uses profanity.
ii. Violate privacy. Reviews that mention specific names of individuals or personal information in a manner that is inappropriate and/or unrelated to the performance of the service rendered are subject to removal.
iii. Are not from a current customer.
iv. Contain material falsehoods.
v. Are deemed inappropriate.
To encourage all feedback, positive or otherwise, an equal incentive for reviews, regardless of rating, may have been provided to the reviewer.